"The staff was able to see through Dad's dementia to recognize and appreciate his real personality."
SCHEDULE A TOUR
If you are interested in more information about one of our Chicago area communities, please complete the form below and one of our associates will contact you.
BELMONT VILLAGE COMMUNITIES IN CHICAGO

CARE FOR EVERY NEED
At Belmont Village, we can help you make a smooth transition to assisted living support when needed and we can accommodate couples with differing care needs.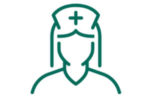 LICENSED NURSE ON-SITE 24/7
Belmont Village offers a range of wellness and cognitive enrichment programs, including a licensed nurse and trained staff on-site around-the-clock.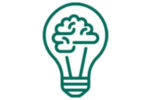 Whole Brain Fitness
Brain health is central to successful aging, and it's something we think about in everything we do. Whether we're planning menus or how to have fun, everything has a purpose.

SOCIAL
We design our communities with all the right spaces, for large gatherings and group activities, or small meetings and shared moments.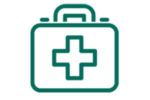 WELLNESS PROGRAM
All of the elements of our wellness program – from nutrition and clinical support, to physical and mental fitness, are underpinned by a deep understanding of what's needed for successful aging.

DINING
In Josephine's Kitchen, our chefs offer a wide variety of 25+ daily freshly prepared, nutritionally balanced meals, served restaurant style.
ABOUT BELMONT VILLAGE
Founded in 1997, Belmont Village is a leading developer, owner, and operator of premier senior living communities. Our footprint includes more than two-dozen communities in the U.S. and in Mexico City.
Belmont Village's services include short stays, independent living, assisted living, and memory care. Our programs are based on an innovative Whole Brain Fitness Lifestyle developed in-house and implemented by team members across communities. Our well-trained and dedicated staff includes licensed nurses on-site 24/7, caregivers, executive leadership, enrichment leaders and drivers to create engaging and purposeful days, and a dedicated chef and dining staff.
At Belmont Village, we are committed to fostering an environment where seniors, their families, and our staff and partners can learn, live well, thrive, and grow.