CAR SHOW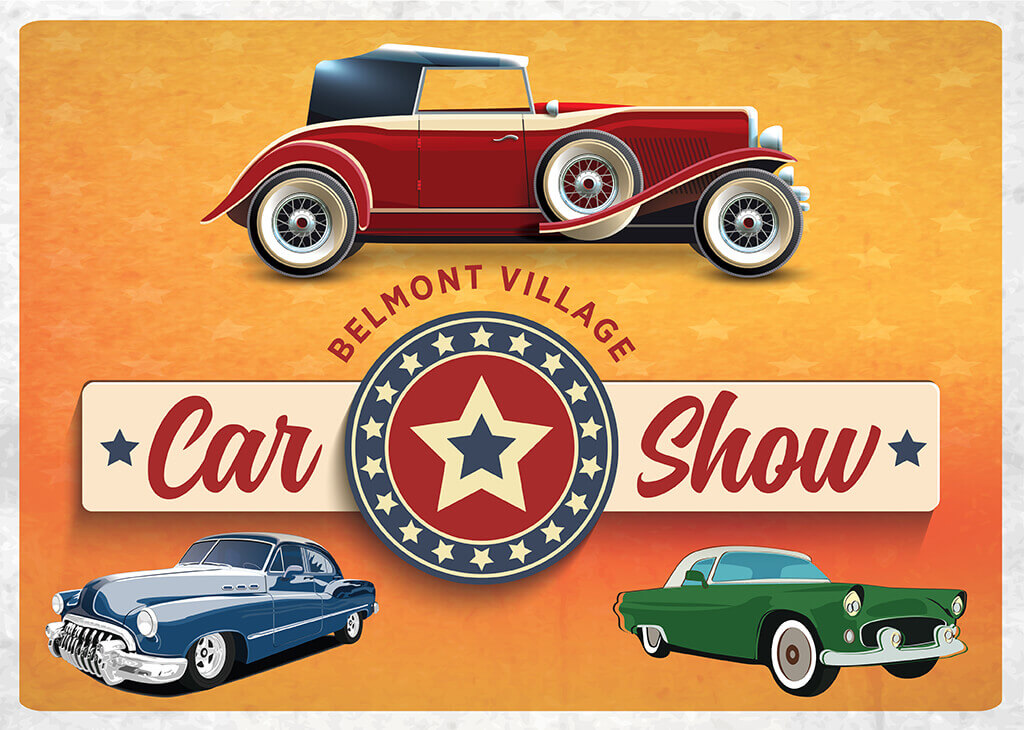 BENEFITTING THE WALK TO END ALZHEIMER'S
Saturday • September 22, 2018
9:00 AM – 12:00 PM
Belmont Village Senior Living
3680 North Moorpark Road
Thousand Oaks, CA 91360
Zoom on over to Belmont Village for a classic car show. Take an up-close look at the many vintage cars displayed outside our community and vote for your favorite while enjoying delicious food and refreshing beverages.
Hot dogs and hamburgers will be available for purchase. All proceeds will benefit the Alzheimer's Association.
RSVP to the concierge or Angel Carrillo at 805-496-9301.