Let's Talk About It: Our End of Life Wishes & Understanding Hospice and Palliative Care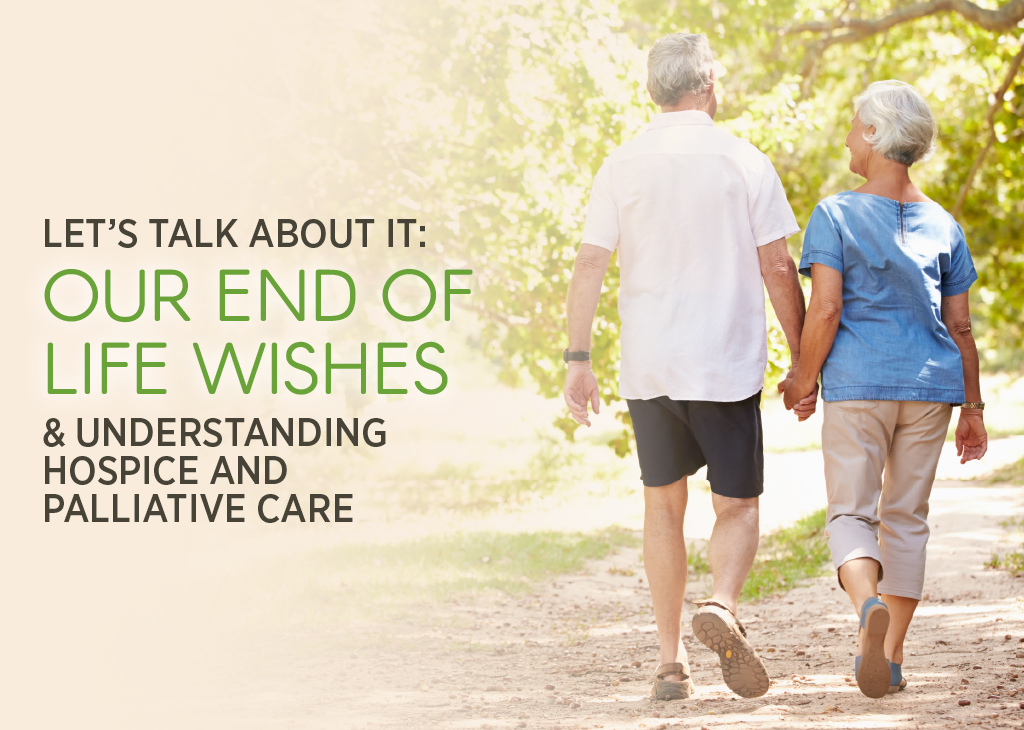 Thursday • October 25, 2018
5 – 7 PM
Belmont Village Senior Living
3535 N. Hall St.
Dallas, TX 75219
SPEAKERS:
Melanie Owen Christina, M.D.
Medical Director, Kindred Hospice
Carol Franzen, MS, LMSW, AP, CMC
Certified Geriatric Care Manager
Join us for an informative discussion on establishing and communicating our end of life wishes with our loved ones. We'll discuss the details of hospice and palliative care, review the differences and explain what patients and families can expect from these levels of care.
Dinner will be served.
RSVP to kshankle@belmontvillage.com or 214-559-5402.