LUNCH & LEARN – Q&A: Movement Disorders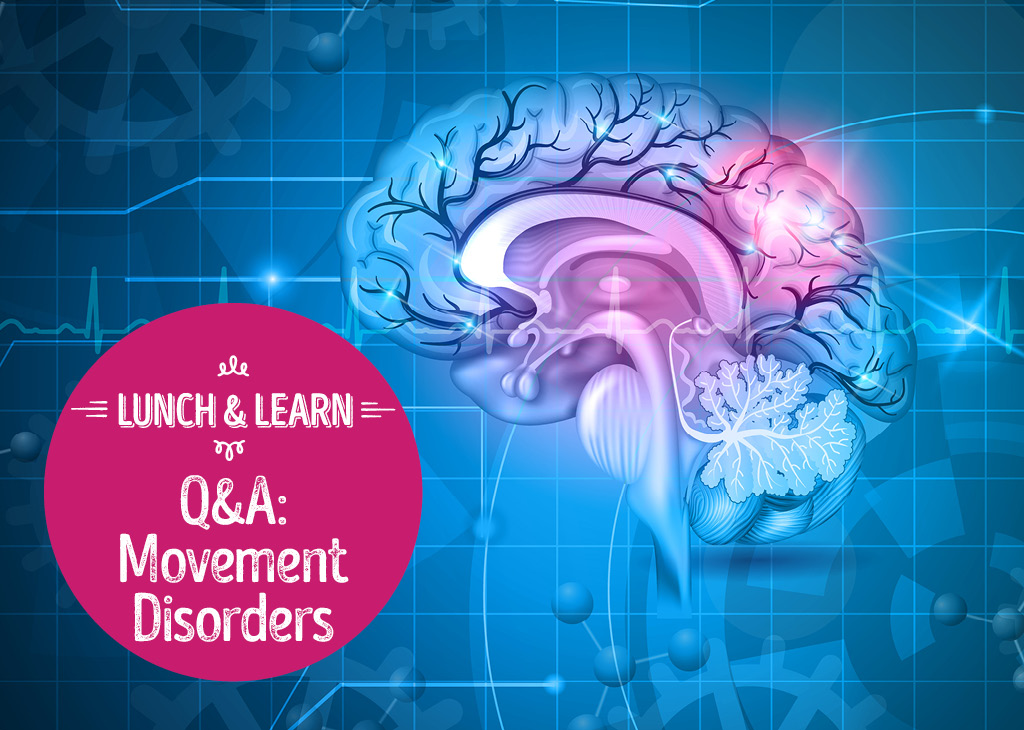 Tuesday • October 23, 2018
12:00 – 1:00 PM
Belmont Village Turtle Creek
3535 N. Hall Street
Dallas, Texas 75219
Speaker: Elizabeth Chambers, MD
Movement Disorder Specialist
Dr. Chambers is trained in movement disorders and specializes in Parkinson's Disease, all types of tremor, dystonia, chorea, ataxia, myoclonic jerks, and tics.
Please welcome Elizabeth Chambers, Neurology Consultants of Dallas' Movement Disorder Specialist, and join us for an informative presentation and Q&A on Parkinson's Disease with a focus on management of the non-motor symptoms like sleep, constipation, lightheadedness, anxiety, memory and more.
Lunch will be served.
RSVP to Karisti Shankle at 214-559-5402 or email kshankle@belmontvillage.com.