PARKINSON'S EDUCATIONAL SERIES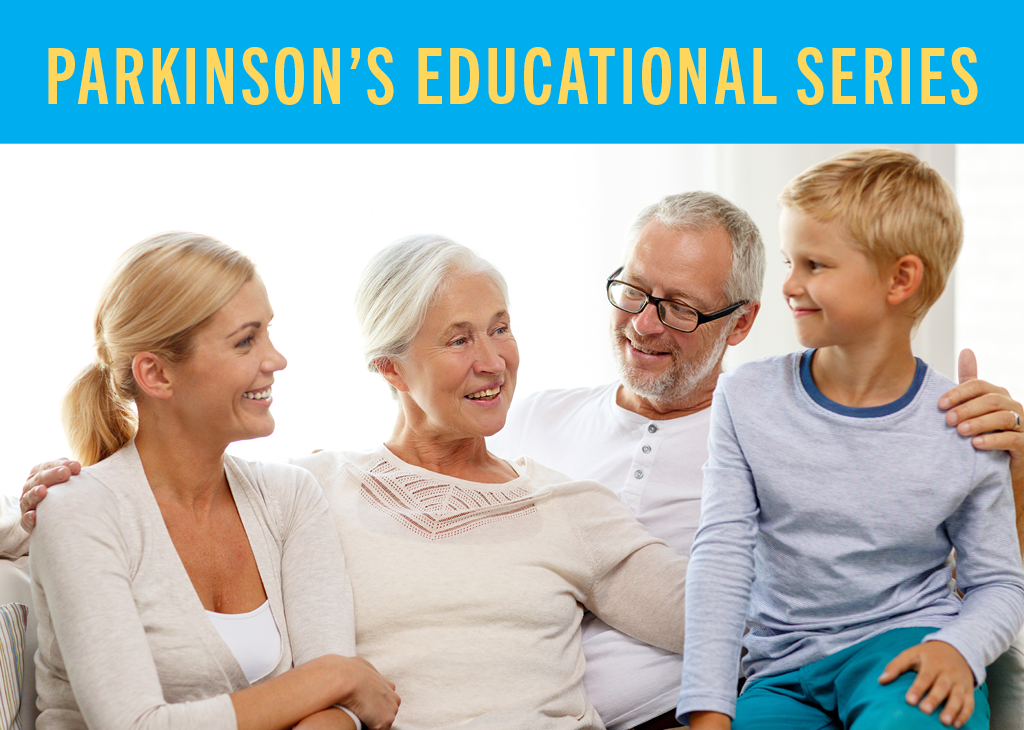 NOVEMBER 20, 2019 • 5-7 PM
How to Manage Parkinson's So Parkinson's Doesn't Manage You
Meeting the daily care needs of people with Parkinson's from the perspective of a hands-on personal assistant as well as helpful hints for the family care partner.
Belmont Village Senior Living
2200 Golf Road • Glenview, IL 60025
Join us for informative presentations from speakers who are making strides in Parkinson's disease awareness, research and care.
Dinner will be served.
RSVP to 847-657-7100 or jpaterno@belmontvillage.com.
Featured Speaker: Bill Bucklew
Chief Innovation Officer, The Pampered Chef
Since being diagnosed with Parkinson's Disease in 2012, Bill has been dedicated to bettering the lives of those with the disease. In 2017, Bill began a journey to walk 2,500 miles from coast to coast in 67 days. He sits on the board of the Michael J. Fox Foundation and is the founder of UnCorked Adventures, an organization with the mission of helping people with Parkinson's make the most out of life.
About Broad Street
Broad Street Home Care provides premium, customized care services for seniors who want to remain healthy and independent. Through trained Care Professionals and Nurse Oversight, we offer specialized support with Parkinson's disease and other movement disorders and well as other physical and cognitive conditions.
Social workers and registered nurses will receive 1 CEU at the completion of this program. CEUs provided by Silver Connections.