Q&A with John McNair, Elder Law Attorney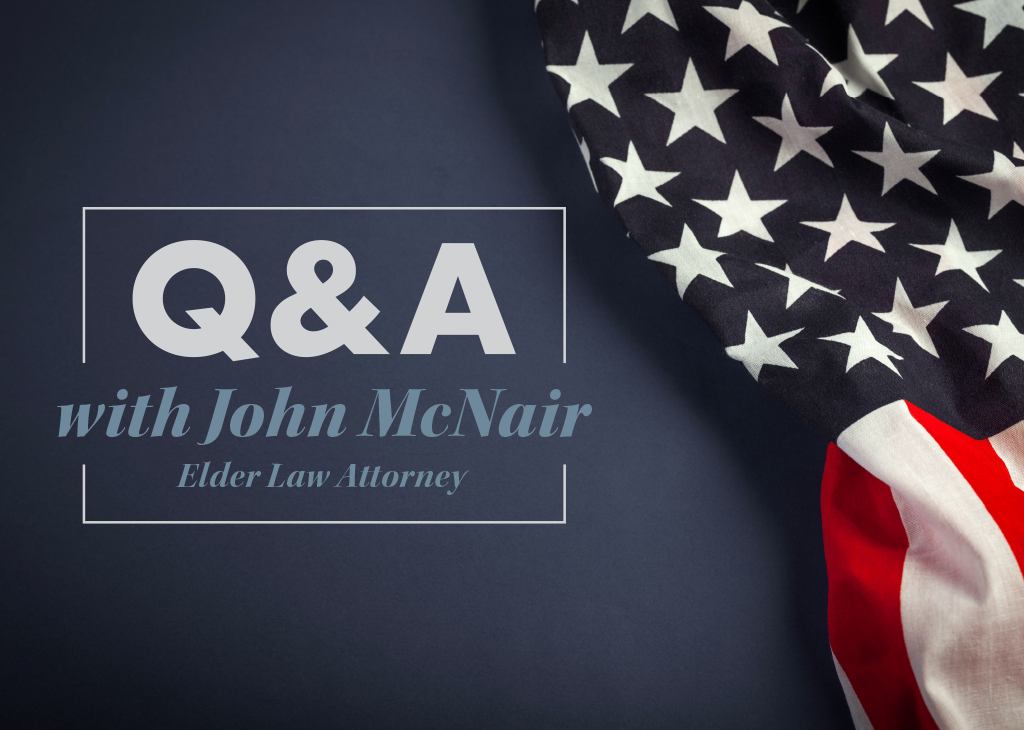 Friday • November 1, 2019
10:30 – 11:30 AM
Belmont Village Senior Living
3535 N. Hall St.
Dallas, TX 75219
SPEAKER: John McNair
Elder Law Attorney
John McNair has practiced law in Texas for 35 years. After building a successful Estate Planning practice, John applied his legal and financial expertise to clients in need of healthcare. He is skilled in providing assistance with applications for the VA Aid and Attendance program and navigating Medicaid's rules and regulations, among other areas specific to elder law.
Join us for an informative seminar discussing VA Aid and Attendance eligibility for wartime veterans and their surviving spouses. Learn what the rules are and find out if you or your loved one may qualify for this benefit. Come with your questions and bring a friend!
Coffee and danishes will be served.
RSVP to Karisti Shankle at 214-559-5408 or kshankle@belmontvillage.com