Senior Speaker Series: Advancement of Non-Surgical Treatment of Chronic Pain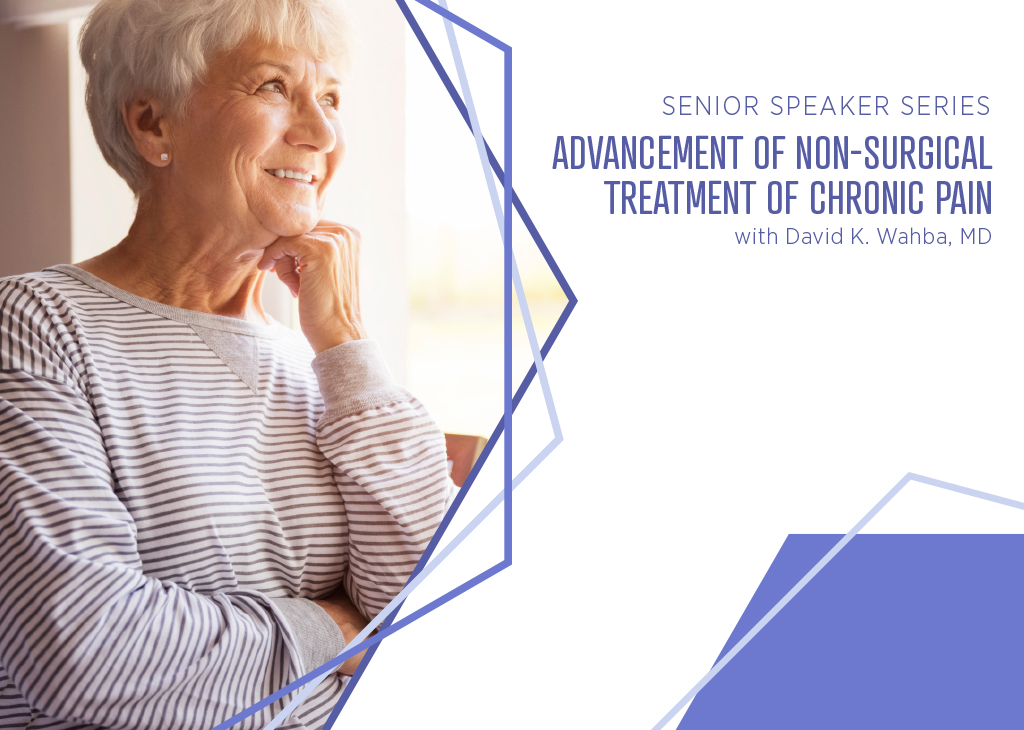 Thursday • May 16, 2019
5:00 – 6:30 PM
Belmont Village Senior Living
3680 N. Moorpark Rd.
Thousand Oaks, CA 91360
SPEAKER: DAVID K. WAHBA, MD
Southern California Orthopedic Institute
As a fellowship-trained and board-certified pain management specialist, Dr. Wahba diagnoses, treats and manages chronic pain syndromes. He is dedicated to returning patients to their active lifestyles through conservative and minimally invasive procedures whenever possible.
Join us for the third lecture of our four-week Senior Speaker Series as we discuss chronic pain and new advancements in non-surgical treatment options!
Light refreshments will be served.
RSVP to the concierge at 805-496-9301.
SAVE THE DATE:
MAY 23 • Saving Your Brain with Eileen Gold, MA