Senior Speaker Series: Saving Your Brain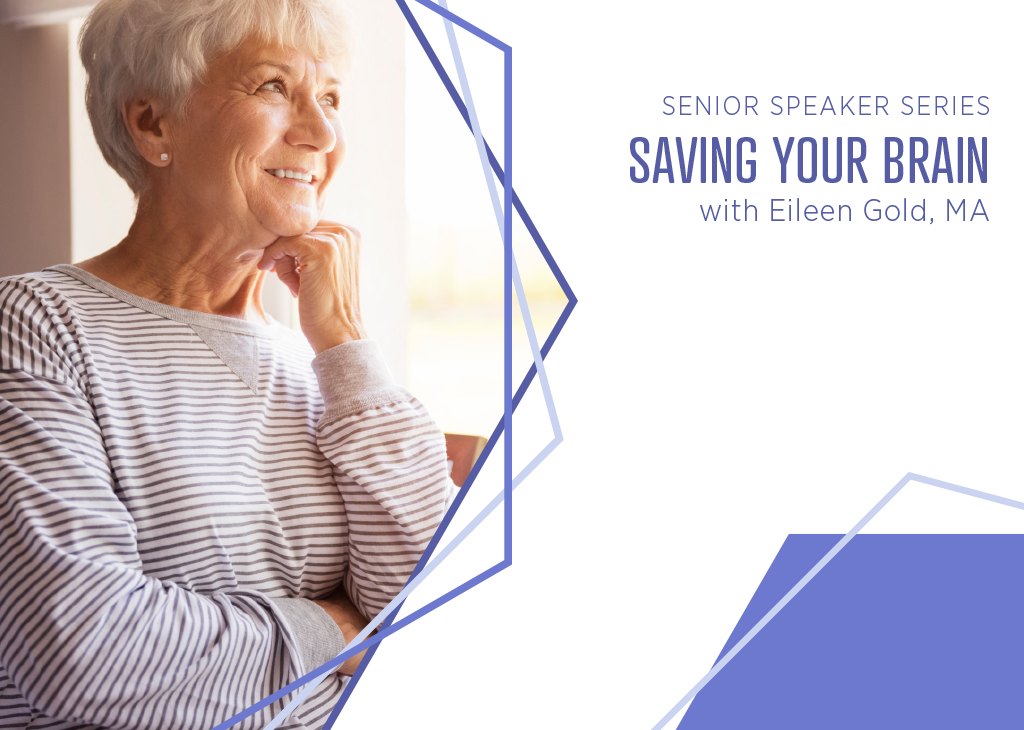 Thursday • May 23, 2019
5:00 – 6:30 PM
Belmont Village Senior Living
3680 N. Moorpark Rd.
Thousand Oaks, CA 91360
SPEAKER: EILEEN GOLD, MA
Owner/Administrator, Paraclete Eldercare Planning
Eileen serves as a consultant to residential, day activity and governmental programs serving individuals with impairments. She has 45 years of experience in administration, program development, case management, community organization and advocacy.
Join us for the final lecture of our four-week Senior Speaker Series!
Light refreshments will be served.
RSVP to the concierge at 805-496-9301.