WHOLE BRAIN FITNESS: A Road Map to Successful Aging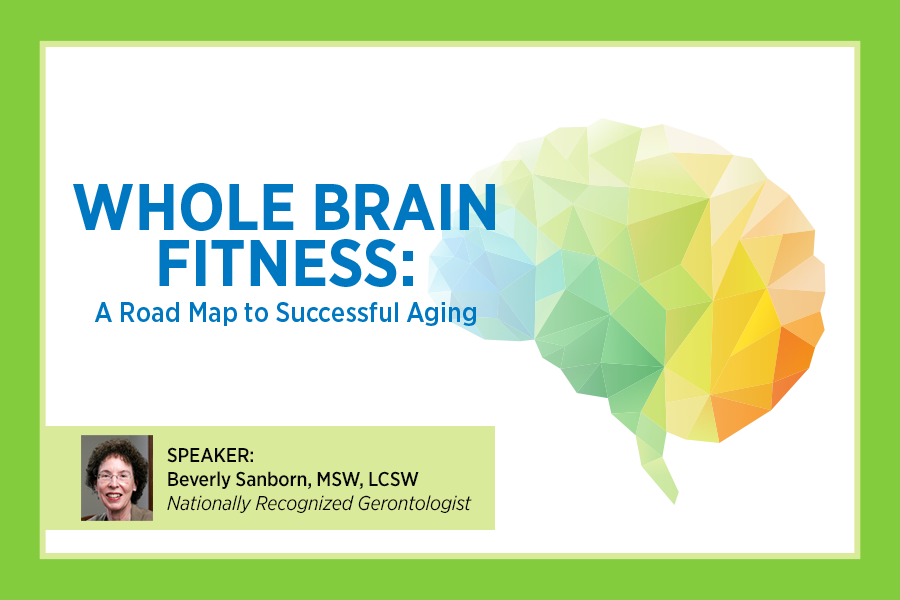 Wednesday • June 19, 2019
5:30 – 7:30 PM
Belmont Village Senior Living
300 Freedom Lane
Aliso Viejo, CA 92656
Speaker: Beverly Sanborn, MSW, LCSW
Vice President of Program Development, Belmont Village Senior Living
Beverly is a nationally recognized gerontologist and dementia care expert with more than 20 years of experience translating research into award-winning programs for mild to moderate memory loss.
Join us as gerontologist and memory care expert Beverly Sanborn delves into the key components of successful aging and how to maintain function even after cognitive changes have started. Learn more about Belmont Village's evidence-based Circle of Friends® memory care program within assisted living.
To RSVP or schedule a private tour, call 949-643-1050 or email salesav@belmontvillage.com.