World War I 100th Anniversary Mobile Museum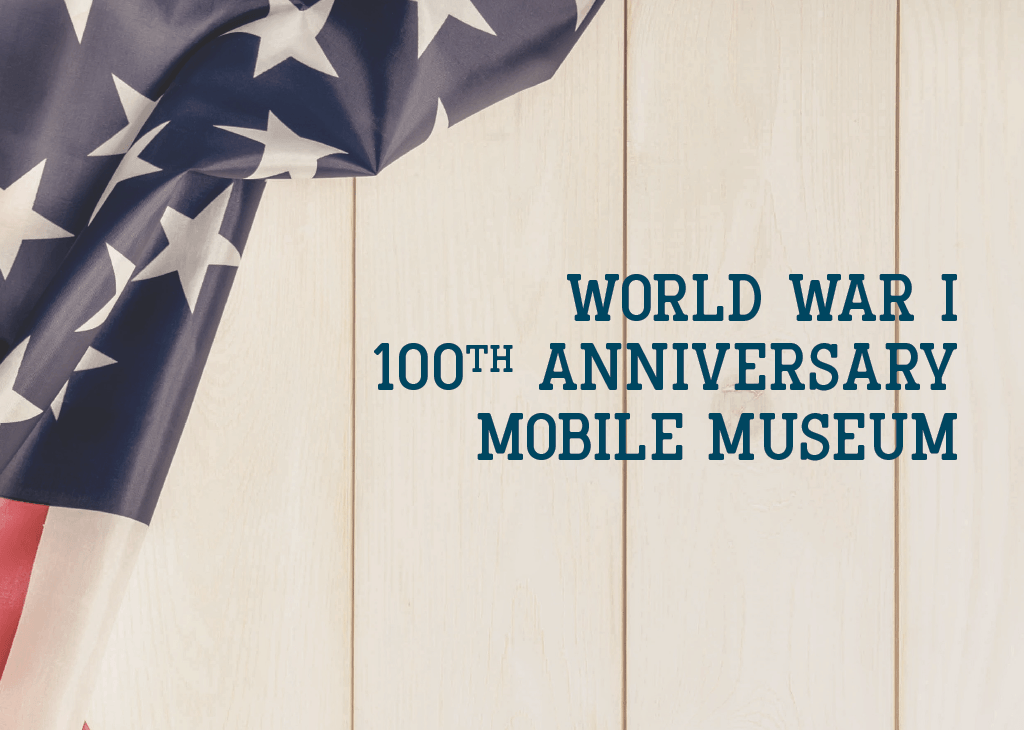 Friday • October 5, 2018
8:30 AM – 4:00 PM
Belmont Village Senior Living
3535 N Hall St.
Dallas, TX 75219
Journey through history and experience the the artifacts, stories and heroes of The Great War at the World War I 100th Anniversary Mobile Museum. Presented by Keith Colley, the Mobile Museum was created as a way to bring the history of World War I to our seniors and veterans wherever they live.
Admission is free and open to the public.
Refreshments will be served.
RSVP to Karisti Shankle at 214-559-5402 or kshankle@belmontvillage.com.