BELMONT VILLAGE SENIOR LIVING

LINCOLN PARK
QUESTIONS?
Call us at 773.364.1723
LIVING OPTIONS
Assisted Living
Independent Living
Memory Care
Is it time to get help?
Learn more about your options and decide the best fit for your care needs with this quick 4-5 minute survey powered by Roobrik.
At Belmont Village Lincoln Park, you'll find a unique balance of innovative, research-based programming, best-in-class care and resident-centered living. Conveniently nestled in the new Lincoln Commons area, our community is surrounded by premier dining, shopping and entertainment. The mid-rise building maintains the look and feel of the area with an architectural style very closely replicating the historical quality of the Nellie Black building that previously occupied the site.
Our Lincoln Park senior living community is unique not just for the residents who live there, but for the wide spectrum of care we provide, from assisted living to a range of memory care options. Our building is licensed throughout to our highest level of care, which means couples with different care needs can continue to stay together. And as your needs change, we can change with you, offering the right level of care for where you are right now. Our experienced management team and specially trained staff are here to provide just the right balance of senior care and support to suite any lifestyle.
Explore our Lincoln Park senior living community and discover the abundance of amenities, including elegantly designed common areas for gatherings and a full daily calendar of enriching activities to foster health, wellness and social engagement.
Senior Living Hospitality and Amenities
Chef-prepared dining, 24 daily choices
Courtyard and outdoor dining patio
Bistro with daily refreshments
Professionally supervised fitness program
Free scheduled transportation
Fully-equipped salon with services for men & women
Screening room
Social and enrichment activities
Wi-Fi throughout the building
Studio, 1 and 2-bedroom residence plans
Pet friendly community
Housekeeping services
Senior Living Programs and Support
Licensed nurse on-site 24/7
Medication management
24/7 urgent care telemedicine available
Assistance with daily living
Physical, speech and occupational therapy services on-site
Short-term recovery stays
Diabetes Center of Excellence
Well-trained, dedicated staff
No buy-in or long-term contract required
THE RIGHT LEVEL OF CARE
Everything you need to thrive physically, socially and mentally is at your fingertips – a professionally managed fitness center with on-site therapy services, a licensed nurse and well-trained staff on-site 24/7, innovative, award-winning memory enrichment programs and a vibrant social activity calendar. Enjoy restaurant-style dining and a chef-prepared meal with new friends at Josephine's Kitchen, get pampered in our full-service salon or schedule complimentary transportation for personal excursions and appointments with our concierge.
BEST IN CLASS ASSISTED LIVING IN CHICAGO
Backed by more than 20 years of company experience, Belmont Village Lincoln Park is dedicated to delivering our highest standard of care to Chicago families. What separates Belmont Village from typical assisted living communities is our range of enrichment programs, high standard of care and service, award-winning memory care, premier hospitality and our focus on helping residents live an engaging, purposeful life.
Explore our Belmont Village Senior Living Chicago communities.
Sheltered Care License 6016935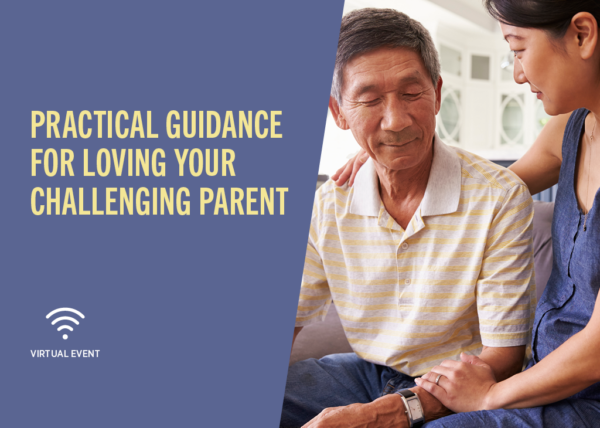 Practical Guidance for Loving Your Challenging Parent
WEDNESDAY ∙ AUGUST 18, 2021 • 10 AM PT  |  12 PM CT  |  1 PM ET
WEDNESDAY ∙ AUGUST 18, 2021
10 AM PT  |  12 PM CT  |  1 PM ET
Speaker: Paul K. Chafetz, PhD
Dr. Paul Chafetz is a psychologist, author, educator, and speaker. He opened his private practice of clinical psychology in Dallas in 1982. Along the way, he also taught psychology at Texas Woman's University for 2 years, and at The University of Texas Southwestern Medical Center in Dallas, as an associate professor, for 19 years. His popular blog and educational videos can be found at PaulKChafetz.com.
As our parents age, adult children often find themselves helping parents make important decisions—but it isn't always easy. Join us for an educational webinar as we discuss the challenges that can arise and useful strategies for making decisions as a family. Dr. Chafetz will share useful concepts, insights, and skills for adult children striving to protect their own hearts and to help older parents be the best they can be.
For more information, contact Karisti Julia at kjulia@belmontvillage.comor 214-559-5408.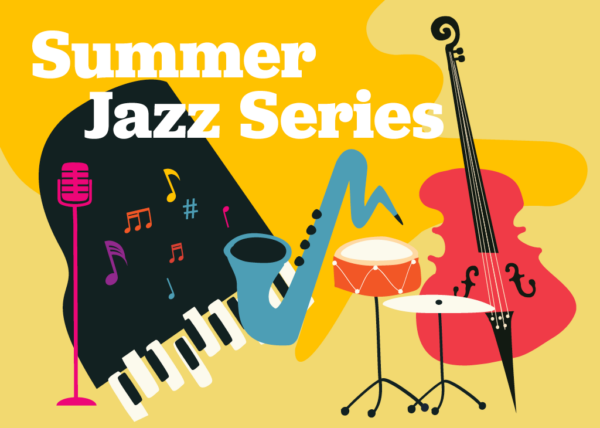 Summer Jazz Series
Every 2nd and 4th Tuesday of Each Month, Begins on June 8, 2021 • 3:30 – 5:30 PM CT
Every 2nd and 4th Tuesday of Each Month
Begins on June 8, 2021
3:30 – 5:30 PM CT
Belmont Village Senior Living
700 West Fullerton Avenue
Chicago, IL 60614
Join us for our outdoor concert series at Belmont Village Lincoln Park! Local jazz musicians will serenade us throughout the summer under our porte-cochere. Stop by to enjoy great music, refreshing beverages and meet your neighbors.
Seated and standing tables available. First come, first serve. Interested in a front row seat and tour of Belmont Village? For more event information, contact Lauren Hollasch at 773-327-2200 or lhollasch@belmontvillage.com.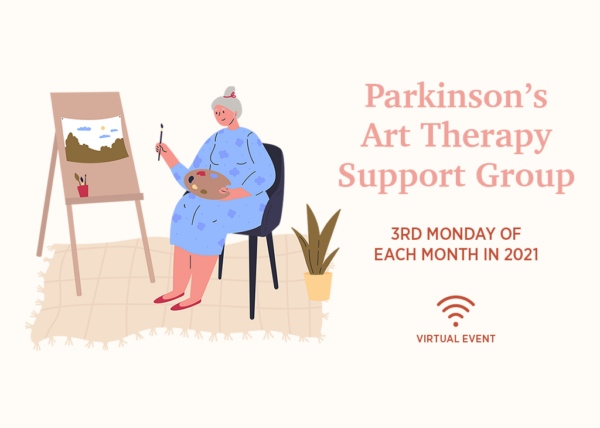 Parkinson's Art Therapy Support Group
3RD MONDAY OF EACH MONTH IN 2021 • 10:00-11:00 AM CDT
3RD MONDAY OF EACH MONTH IN 2021
10:00 – 11:00 AM CDT
To Register
RSVP to Erin at erin.cecchi@nm.org
Expression through art can be a gateway to relief for many, including those with Parkinson's disease.
Art therapy is a mental health service where individuals use various art forms and materials to explore feelings, strengthen mind-body connection, and engage with a supportive community. Join us for our monthly support group to make new connections and express yourself.
Space for the group is limited. RVSP Required. Must RSVP by second Monday of the month (7 days prior to event date). A packet of art supplies will be available to registered participants at no cost.
RSVP to Erin at erin.cecchi@nm.org . To speak to a Belmont Village Senior Living Representative, contact Lauren Hollasch at lhollasch@belmontvillage.com or 773-484-7861.
Belmont Village Lincoln Park is located at 700 W Fullerton Ave, Chicago, Illinois.