GUT HEALTH & BRAIN HEALTH
Did you know that there are trillions of microbes in our gut and that they have a connection to our brain health? In our latest webinar, Dr. Trinh discussed how our gut health is connected to our brains and some medical conditions. Watch the webinar by completing the form to find out what you're missing about the gut!
This webinar will help you learn about:
The basics of the microbiome

The gut's role in brain health

Dr. Trinh's 9 recommended probiotic foods!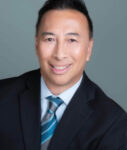 SPEAKER:
DR. DUNG TRINH
Dr. Dung Trinh is the Chief Medical Officer of Irvine Clinical Research, Astiva Health, and Cognivue. He is the founder of TongueOut, a nonprofit medical mission organization dedicated to providing care to the "least of these" in society. He is passionate about preventive health and wellness and can be found on HealthTalksOC.com.