MINDING OUR MEMORY:
Challenges and Training Techniques

THURSDAY, SEPTEMBER 23, 2021
10 AM PT | 12 PM CT | 1 PM ET
What You Will Learn:
Hear a geriatric psychologist's techniques meant to help with age-related memory loss

Learn about normal, age-related memory loss and the effects of cognitive training on our brains
Register for the Webinar 
ABOUT THE WEBINAR:
Mild memory challenges are a normal part of aging. Forgetting a name, word or an item at the store happens to just about everyone. Memory training techniques can help offset these mild challenges. In this webinar, Linda Ercoli, PhD, a geriatric psychologist and expert in aging, will talk about memory changes in normal aging, cognitive enhancement techniques to compensate for these age-related memory changes, and the effects of cognitive training on the human brain.
For more information, contact Lauren Hollasch at lhollasch@belmontvillage.com or 773-327-2200.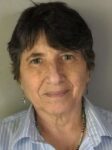 LINDA ERCOLI, PH.D.
Dr. Ercoli is a professor of psychiatry, director of geriatric psychology and interim director of the Longevity Center at UCLA. She is a renowned educator, clinician, and investigator and has developed memory training curricula that are available throughout the US and abroad. Her academic interests range from early detection and treatment of age-related memory loss to caregiver stress.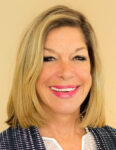 PATRICIA WILL
Founder & CEO of Belmont Village Senior Living
Patricia Will co-founded Belmont Village in 1997, and today the company is known for built-to-purpose developments, best in class hospitality, first-rate care, and unique partnerships with top universities and institutions. Belmont Village serves thousands of residents across 32 communities in eight states and Mexico City. An inductee of the ASHA's Senior Living Hall of Fame, she is a leading expert on senior housing and has pioneered care for seniors with memory loss and dementia.