RESILIENCE AND WISDOM IN SENIOR HOUSING COMMUNITIES
Loneliness and social isolation can have a significant impact on your overall health, including increased risk of cognitive decline, high blood pressure, heart disease and even Alzheimer's. The good news is loneliness and social isolation can be managed and even prevented in seniors. Community living can help older adults with both of these issues – and with our ability to remain resilient and wise. Hear from Dr. Dilip V. Jeste as he discusses exactly what resilience and wisdom are and how we can potentially modify and increase them as we age. Watch our informative webinar, moderated by Belmont Village's Founder and CEO, Patricia Will, to learn about "Resilience and Wisdom in Senior Housing Communities" by completing the form.
This webinar will help you learn about:
How loneliness and social isolation can be prevented for seniors


Understanding resilience and wisdom and supporting research

How wisdom and resilience impact our senior years

How community living can benefit seniors' mental and physical health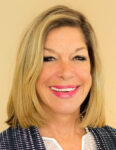 PATRICIA WILL, Founder & CEO of Belmont Village Senior Living
Patricia founded Belmont Village Senior Living in 1997, which has served thousands of seniors across 31 communities in seven states and in Mexico City. She is a leading expert on senior housing and has pioneered care for seniors with memory loss and dementia.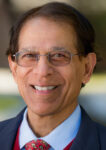 DILIP V. JESTE, M.D.
Dr. Jeste is the Senior Associate Dean for Healthy Aging and Senior Care, Estelle and Edgar Levi Memorial Chair in Aging, Director of the Sam and Rose Stein Institute for Research on Aging, Distinguished Professor of Psychiatry and Neurosciences at University of California San Diego, and Co-Director of the UC San Diego-IBM Center on Artificial Intelligence for Healthy Living. His main areas of research include schizophrenia, neuropsychiatric interventions, and successful aging.