The Science & Nurturing of Practical Wisdom
Distinguished psychiatrist and neuroscientist in the field of healthy aging and senior care, Dr. Dilip Jeste of UC San Diego, discusses his new book, Wiser: The Scientific Roots of Wisdom Compassion, and What Makes Us Good. Dr. Linda Ercoli also joins us as we explore the journey to understand the biological and psychological roots of wisdom and how we can cultivate or even accelerate the development of wisdom in our lives.
This webinar will help you learn about:
The evolutionary biology of human aging

The challenges of loneliness in seniors

Interventions to enhance the development of wisdom

Strategies for improving compassion and self-reflection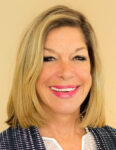 PATRICIA WILL
Founder & CEO of Belmont Village Senior Living
Patricia founded Belmont Village Senior Living in 1997, which has served thousands of seniors across 31 communities in seven states and in Mexico City. She is a leading expert on senior housing and has pioneered care for seniors with memory loss and dementia.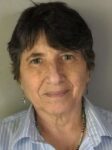 LINDA ERCOLI, PH.D.
Dr. Ercoli is a professor of psychiatry and director of geriatric psychology and interim director of the Longevity Center at UCLA. She is a renowned educator, clinician, and investigator and has developed memory training curricula that are available throughout the US and abroad. Her academic interests range from early detection and treatment of age-related memory loss to caregiver.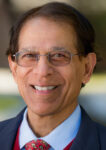 DILIP V. JESTE, M.D.
Dr. Jeste is the Senior Associate Dean for Healthy Aging and Senior Care, Estelle and Edgar Levi Memorial Chair in Aging, Director of the Sam and Rose Stein Institute for Research on Aging, Distinguished Professor of Psychiatry and Neurosciences at University of California San Diego, and Co-Director of the UC San Diego-IBM Center on Artificial Intelligence for Healthy Living. His main areas of research include schizophrenia, neuropsychiatric interventions, and successful aging.