SENIORS & STRESS:
CAUSES AND MANAGEMENT TECHNIQUES FOR SENIORS AND FAMILIES
Are you managing your stress or is your stress managing you? Research has shown that chronic stress can significantly accelerate aging, and it's common for family caregivers to experience higher levels of stress. Hear from emergency physician Dr. Justin Allen – someone who knows what it's like to manage stress every day – about common stressors and coping strategies for seniors, their caregivers and families. Watch our informative webinar on "Seniors & Stress: Causes and Management Techniques for Seniors & Families" by completing the form.
This webinar will help you learn about:
Understanding the difference between stress and burnout


How caregiver stress varies from day-to-day stress

Key stress management strategies for seniors and their caregivers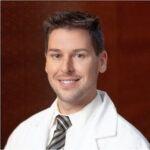 SPEAKER:
JUSTIN ALLEN, MD
Urgent Care Clinical Manager at Tembo Health and Board-Certified Emergency Physician
Dr. Allen is board-certified in Emergency Medicine and has practiced in a variety of hospitals ranging from urban cities to rural communities, and academic institutions to free standing hospitals for over 13 years. Dr. Allen is well suited to ensure that patients not only get the urgent care they need, but the holistic care they deserve. As an emergency physician, he has cared for every age group — especially seniors — in almost every specialty. Dr. Allen earned his medical degree at the University of Oklahoma and completed his residency at Mount Sinai Beth Israel Medical Center in New York City, where he served as Chief Resident.