ABOUT THE WEBINAR:
Join us as Dr. Jim Ray discusses the scientific challenges of Alzheimer's disease, why existing drugs have failed and the strategies that MD Anderson's Neurodegeneration Consortium scientists have developed to detect and slow or stop its progression, and the current state of Alzheimer's disease drugs. A Q&A will follow the presentation.
For questions, please email comm@belmontvillage.com.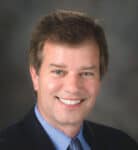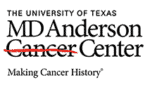 SPEAKER:
Dr. Jim Ray, Neurodegeneration Consortium Director
Jim Ray, Ph.D., is a neuroscientist with extensive drug discovery experience, allowing him to understand the therapeutic potential of basic science discoveries regarding brain health. He has worked across the spectrum of therapeutic discovery, from academic research to biotech to large pharma, specializing in Alzheimer's disease. He's now interested in understanding the nexus between aging, cancer and neurodegeneration, and finding therapies that promote the resilience and healthy aging of the brain.