ABOUT THE WEBINAR:
Join us for an informative webinar about The MIND Diet, developed by nutritional epidemiologists at Rush University Medical Center, which includes foods and nutrients that research has shown to be beneficial for brain health. A recent study in Alzheimer's & Dementia: The Journal of the Alzheimer's Association shows that the MIND Diet lowered the risk of Alzheimer's by as much as 53 percent in participants who adhered to the diet rigorously, and by about 35 percent in those who followed it moderately well.
For more information, contact Stephanie Zeverino at szeverino@belmontvillage.com or 954-524-8500.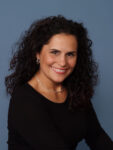 SPEAKER:
Kristin A.R. Gustashaw, MS, RD, LDN, CSG

Kristin is an advanced-level clinical dietitian working in adult nutrition, disease and wellness and is considered a subject matter expert in gerontological nutrition. She is an instructor of clinical nutrition at Rush University.