Staying home to stay safe during the COVID-19 pandemic doesn't have to mean staying still. It's more important than ever to get moving so that our bodies are as strong and flexible as possible. Research has shown that regular aerobic and strength exercises can reduce the risk of falls, maintain healthy muscles and joints, and help reduce blood pressure, just to name just a few of the myriad physical benefits. In these stressful times, exercise can also help reduce symptoms of anxiety and depression. At Belmont Village Senior Living, physical activity is part of our Whole Brain Fitness programming. We know exercise does more than strengthen our bodies—it's an essential element for keeping our brains healthy.
Keep reading to learn a few ways our residents are staying active and to learn activities that can be adapted at home.
Encourage daily activity! At Belmont Village, many residents participate in hallway activities that allow for social distancing, but it all starts with a little encouragement from our staff. Daily reminders from caregivers, friends and family to participate in physical activities at home can go a long way. During your phone calls or video chats, make a point to ask about your loved one's physical activity level and encourage them. You can provide them with a few of the ideas below.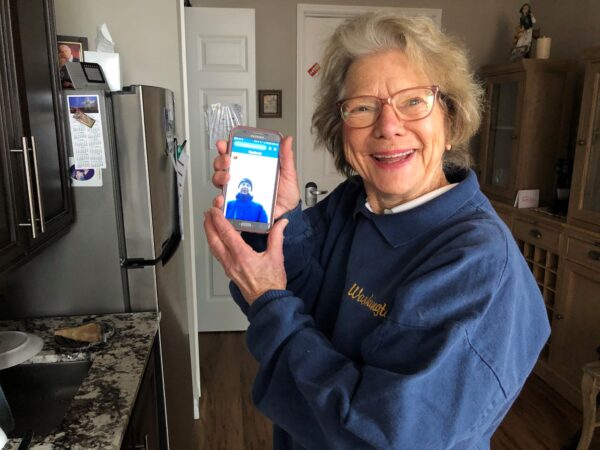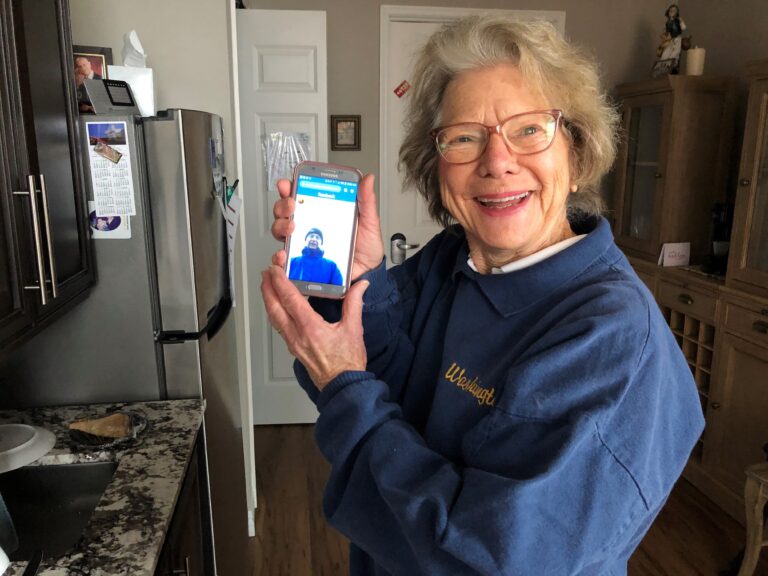 Take advantage of virtual fitness. From chair yoga to aerobics, there are more online fitness videos to choose from than ever before and many have are specifically for seniors. Try videos created by the National Institute on Aging (NIH) or your local YMCA. Residents at Belmont Village were provided with instructional videos from their favorite tai chi instructor, an activity that is great for both mind and body.
Build your strength. When we think of exercise videos, many of us think of aerobics and leg warmers. While aerobics are important and should be practiced daily, don't forget to incorporate strength training into your at-home exercise routine. Strength training doesn't have to involve lifting heavy weights. Many can be done while sitting down, using bodyweight or objects you can find around your home. Here's an example from NIH.
Get creative with games. The residents of one Belmont Village showed us how we can get moving and have fun while maintaining social distance by taking turns at kickball bowling. This activity can be replicated at home with a toy ball and plastic cups, and it's fun for the entire family.
Go for a walk. If it is permitted in your area, take advantage of the spring weather to enjoy time in the sun. Remember to avoid groups and maintain social distance when walking. Walking is a great way to reduce restlessness and can even improve your mood. If your loved one must stay indoors, walking around the house and marching in place can help increase daily step counts.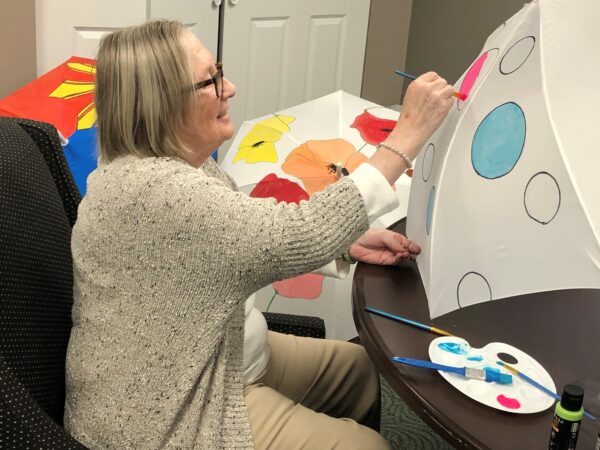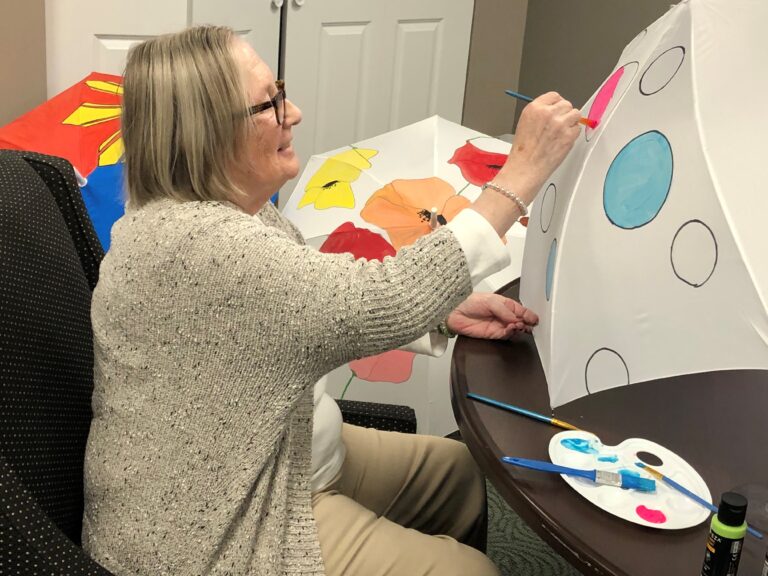 Maintain dexterity through arts and crafts. Seniors with limited mobility can stay active through arts and crafts, which can help maintain dexterity and cognitive abilities. From knitting to painting, seniors can stay active doing something they enjoy and engage their creativity. Belmont Village residents added something special to their March painting project—a fundraiser for the Alzheimer's Association. Residents and staff individually painted umbrellas in a wide variety of themes and colors, and they are now up for online auction.
For more tips on how to support your loved one during the coronavirus pandemic, click here.