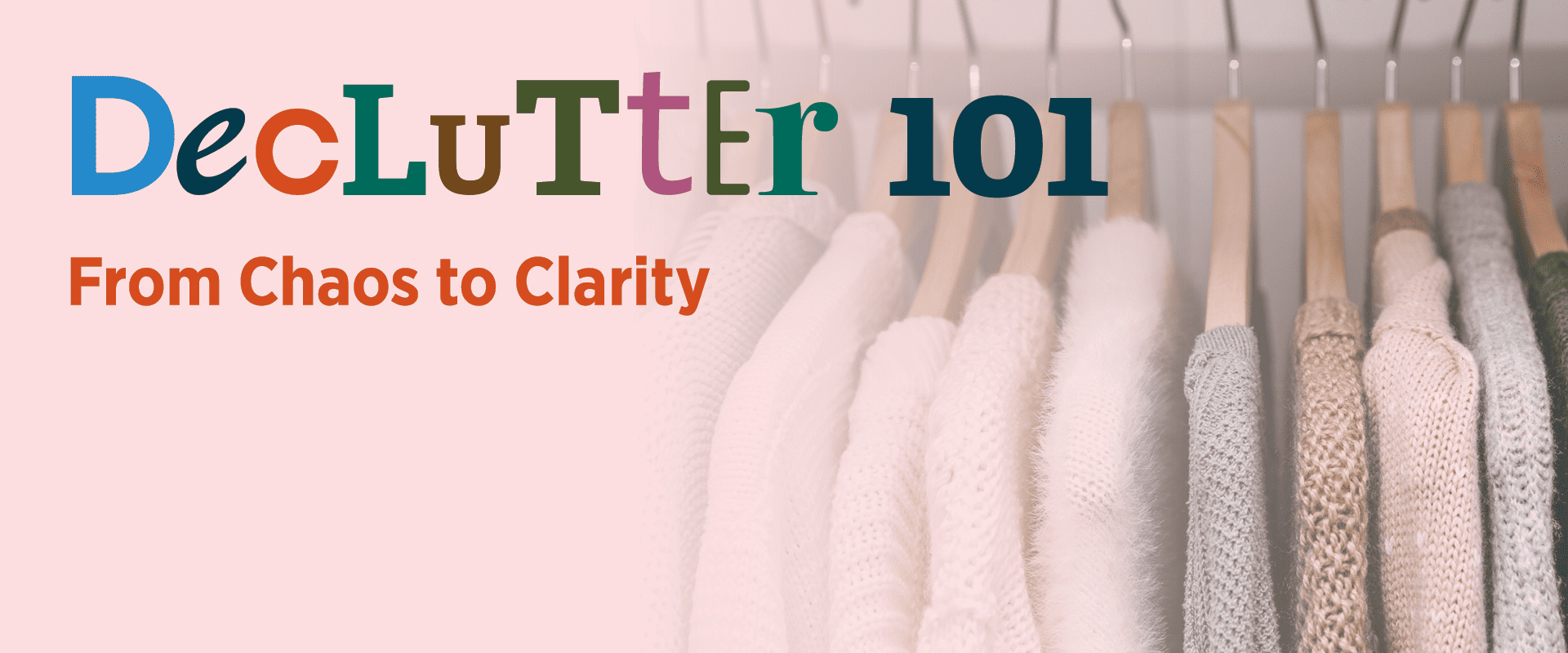 RSVP
Declutter 101:
Chaos to Clarity
Tuesday • October 3, 2023
1:30 PM
Belmont Village Senior Living
Screening Room
10475 Wilshire Boulevard
Los Angeles, California 90024
---
SPEAKER: Regina F. Lark, Ph.D.
Dr. Lark is the owner of A Clear Path: Professional Organizing and Productivity. She earned a Ph.D. in history from the University of Southern California and, just prior to opening A Clear Path in 2008, she was a UCLA employee in gender studies and then at UCLA Extension. As a certified professional organizer Dr. Lark specializes in working with people with chronic disorganization, ADHD and hoarding.
De-Clutter 101: From Chaos to Clarity will teach you dozens of techniques and strategies to help you make the best possible choices about what to do with all your stuff!
In this fun and interactive workshop participants will learn:
Why we have a tight hold on our "stuff," and the personal challenges to letting go.
The difference between "cost" and "value."
How to determine if you should keep it, sell it or give it away.
How to create your declutter plan
Beverages and light hors d'oeuvres will be served.
For more information, contact salesww@belmontvillage.com or 310-234-3044.