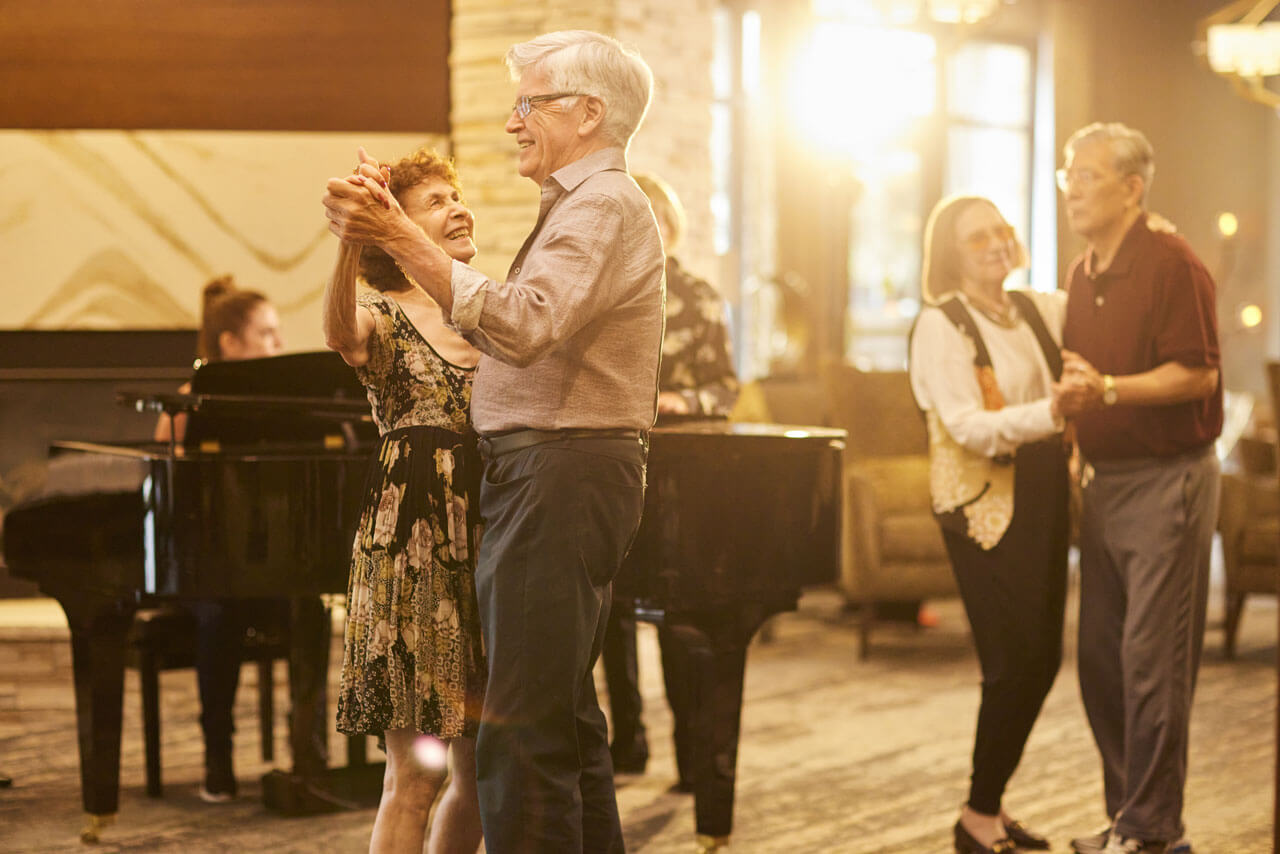 Senior Living and Dementia
Memory loss affects each person differently, and senior living communities can help meet your loved one's individual needs and abilities at any stage of dementia. With trained staff and healthcare professionals, assisted living with specialized memory support can build cognitive reserve in the brain. And by joining a memory care community earlier in the diagnosis, your loved one can take part in enriching activities that help maintain cognitive function for longer.
In an engaging environment, your loved one benefits from high-quality care and specialized mental, physical and social activity programs. Regular opportunities for socialization and other outings can help reduce isolation and depression—a proven strategy for retaining cognitive abilities.
By entering a senior living community in the early stages of cognitive impairment, your loved one can spend time enjoying an engaged lifestyle while they grow familiar with their new home and care team.
Aging in place promotes successful aging and reduces stress and confusion on your loved one down the road. With that in mind, it's important to choose a community that can support your loved one's changing needs as dementia progresses.
Talk to a Family Advisor
A Family Advisor will help you understand your senior living choices, provide useful information and answer any questions you may have.
Contact Us
Read the Insider's Guide to Senior Living
Discover the variety of senior living choices, including advantages, considerations, financing and more with our free, in-depth guide.
Download Guide