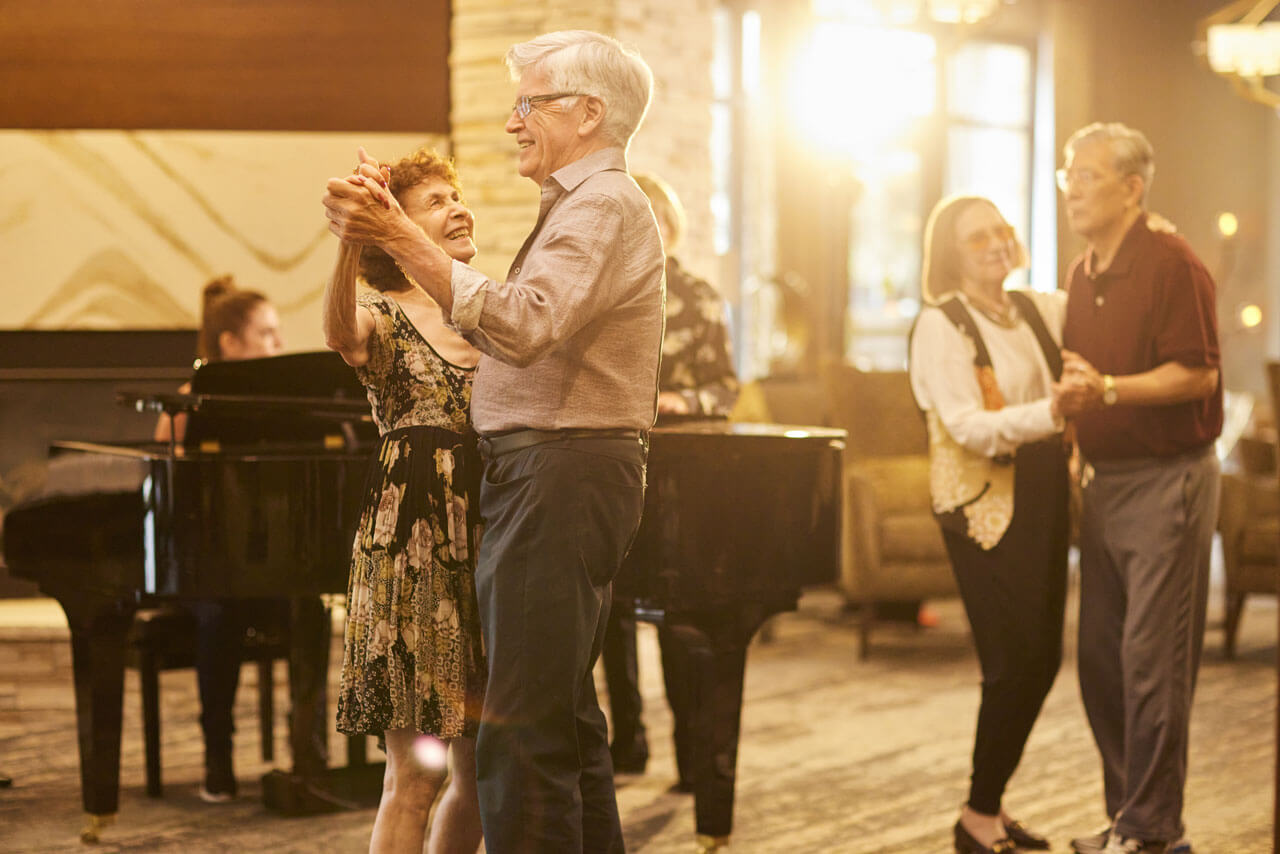 Senior Living and Dementia
Memory loss affects each person differently, and senior living communities can help meet your loved one's individual needs and abilities at any stage of dementia. With trained staff and health care providers, assisted living with specialized memory support can build cognitive reserve in the brain. And by joining a memory care community earlier in the diagnosis, your loved one can take part in enriching activities that help maintain cognitive function for longer.
In an engaging environment, your aging relative benefits from high-quality care and specialized mental, physical, and social activity programs. Community care offers regular opportunities for socialization and other outings that can help reduce isolation and depression—a proven strategy for retaining cognitive abilities.
But that's not all. By entering a senior living community in the early stages of cognitive impairment, your loved one can spend time enjoying an engaged lifestyle while they grow familiar with their new home and care team. Aging in place promotes successful aging and reduces stress and confusion on your aging relative down the road. With that in mind, it's important to choose a community that can support someone you love's mental health, physical care, and medical care needs as dementia progresses.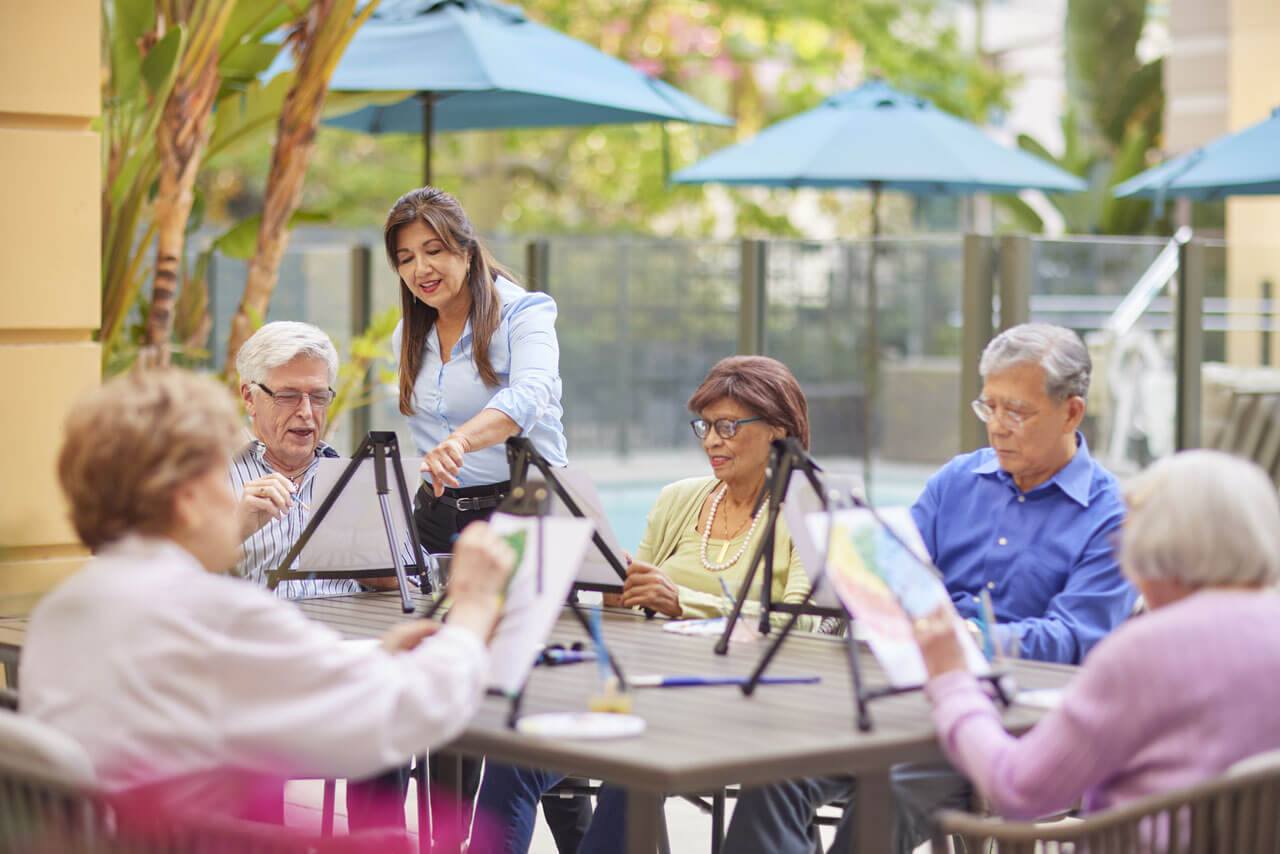 Mild Dementia Programming
Some memory care communities will include specific programming for residents in the early stages of memory loss. When cognitive changes start, it is common for someone with dementia to withdraw and isolate themselves, but these behaviors are linked to accelerated decline in all physical and mental areas.
With therapeutic mental fitness and socialization programs, memory care staff members can help the person you love build cognitive reserve, maintain mental function and increase engagement.
Regularly engaging in mentally stimulating activities can help maintain cognitive function. Memory care programs like Whole Brain Fitness are designed to improve brain health for each resident by nurturing and engaging mind, body and spirit in ways tailored to each person's abilities. By combining nutrition and physical exercise, mental workouts and lifelong learning, reduced environmental stress, a strong social network, and a sense of purpose, programs like these can help preserve cognitive abilities and allow residents to age successfully.
Programs like Circle of Friends® are designed for residents who have experienced cognitive changes and need more support but don't require a secured memory care environment. In this kind of environment, residents may participate in more structured activities designed to help maintain cognitive function. Activities are therapeutic, with attainable goals and conducted in a small group setting to encourage residents to stay involved, maintain function, build confidence, and have happy, fulfilling days.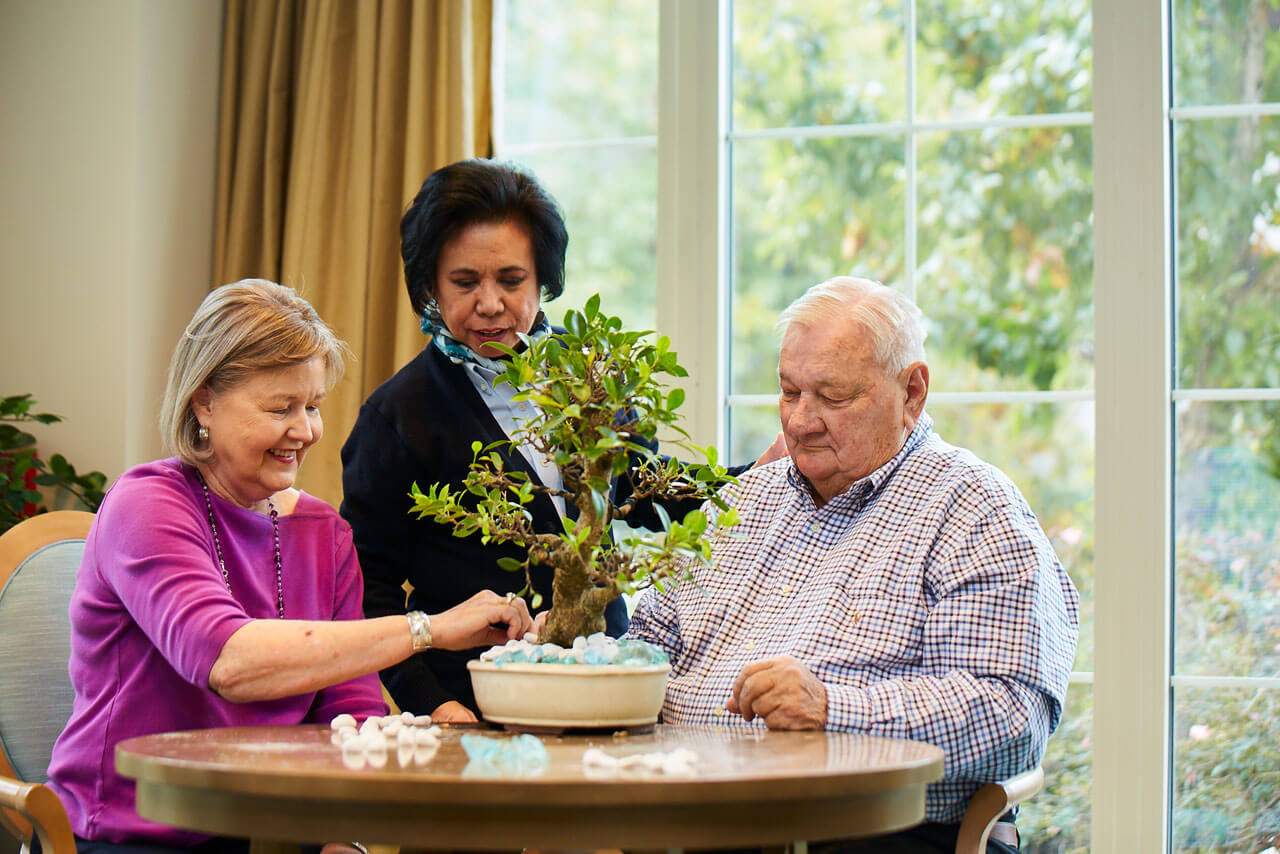 Secured Memory Care
When dementia progresses to later stages where confusion, wandering and delusions are more likely, a secure memory care community can provide caregivers with added peace of mind. Secured memory care like the Memory Care Neighborhood usually features smaller, self-contained areas that are more navigable for residents, which helps foster feelings of independence while minimizing the risk of falling or getting lost. This gives residents the freedom to explore and enjoy a sense of normalcy while staying safe and close to trained staff.
Sometimes, the concept of a secure memory care community can feel strange or overwhelming to the caregiver, because to them it represents the next step in their relative's journey. While making the transition to secure memory care can be hard to accept, in many ways it actually gives the person you love back some of their independence, because the environment is less stressful and better suited to their cognitive function.
Secure memory care is specifically designed to put residents at ease; it's familiar to residents because it maintains the same look and feel as the rest of the care community on a much smaller scale that is more easily navigable. It has its own dining and outdoor areas, its own enrichment activities and its own community—with assistance tailored to different cognitive abilities.
Care communities that specialize in moderate-to late-stage dementia tend to feature much higher staff-to-resident ratios to ensure that residents are appropriately supervised and regularly engaged. In addition to amenities commonly included in assisted living communities—meal service, transportation, social and physical activities, housekeeping—secure memory care will generally include medication management, physical or occupational therapists on staff, licensed nurses on staff, and environmental modifications that help keep everyone safe.
Residents will also participate in more personalized programming to accommodate their individual mental and physical abilities.
Talk to a Family Advisor
A Family Advisor will help you understand your senior living choices, provide useful information, and answer any questions you may have.
Contact Us
Read the Insider's Guide to Senior Living
Discover the variety of senior living choices, including advantages, considerations, financing, and more with our free, in-depth guide.
Download Guide