University Collaborations Guide Programs
Belmont Village was founded in 1997 following a three-year research effort to create a unique, senior-focused community that reached beyond the existing paradigm in Assisted Living. During this research phase, the company sought the guidance of an interdisciplinary team of experts from major universities in the fields of gerontology, hospitality and dining, senior consumer preferences, architecture, and information technology. University collaborations continue today and are a hallmark of program development at Belmont. Our university partners include UCLA, USC, Vanderbilt, University of Texas, and University of Houston.
In 2009, we opened our first university-affiliated community, Belmont Village Westwood, in collaboration with UCLA. We've seen firsthand how our residents and our local community have benefited from the exchange of ideas and services that these partnerships bring. In 2011, we responded to UC Berkeley's Request for Proposal to develop a university-affiliated community on their land in Albany. Belmont Village was chosen for the project and entered into a long-term ground lease and an affiliation agreement with the University. The project has since been unanimously approved by the Albany City Council. Construction started in February 2016 and the community is expected to open in the fall of 2017.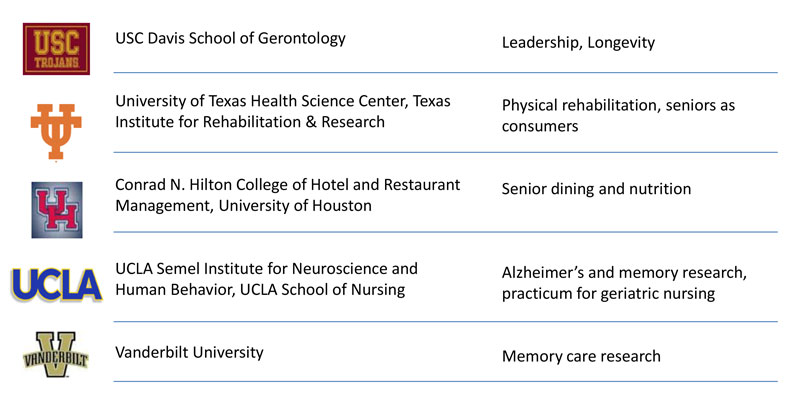 David Smith
AMERICAN HEROES RESIDENT PHOTOGRAPHY SERIES
---
"I was piloting one of the first planes to bomb Japan and we lost a lot of men in those flights. It was terrible. Our young lives ended right there, but it taught us responsibility. I was proud to have served."