AMERICAN HEROES: PORTRAITS OF SERVICE
PHOTOGRAPHS OF BELMONT VILLAGE RESIDENT VETERANS BY THOMAS SANDERS
The power of portrait photography is immense and magical. A photographic portrait freezes an individual's image in time and when it's done right, it can transcend time altogether to reveal multiple, deeper dimensions of person and place.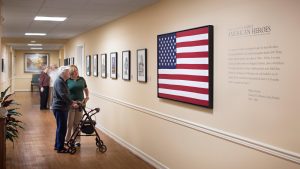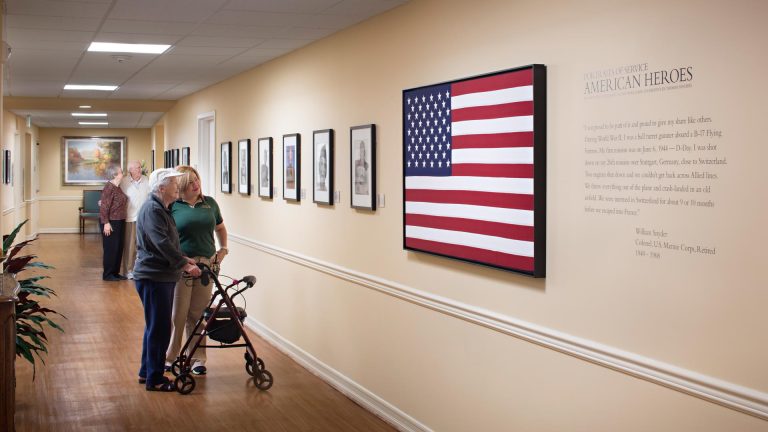 Such are the photographs of Thomas Sanders who in the fall of 2008 was first commissioned by Belmont Village to create images of its resident veterans, predominantly from World War II, for permanent exhibitions at its communities. We have continued the project with new portraits of our resident servicemen and women, and updated exhibitions at all Belmont communities.
Sanders' photographs are bold, honest, and insightful. They are respectful of his subjects' wartime experience and their current place in life. Through the alchemy of lighting, posture, and a nuanced use of artifacts, they magically capture both the vulnerability of age and the valor of youth in wartime. This is a remarkable accomplishment and a testament to Sanders' talent as a portrait photographer.
The ranks of living World War II veterans are in an inevitable decline. It is not unreasonable to think about these photographs as part of a larger narrative, a photographic chronicle of a generation that began in wartime with compelling images by the battlefield and home-front photographers of the day — Edward Steichen, Robert Capa, Joe Rosenthal, Dorothea Lange, Alfred Eisenstaedt — and finds its terminus with a photographer such as Sanders, who is equally compelled to capture this story, now in its final chapter.
At Belmont Village, we continue our recognition of all veterans, past and present, through exhibits throughout our communities. We are grateful for the sacrifices of veterans and their families, and are privileged to honor their bravery and selfless contributions in service to our country.
JEFFREY M. DEBEVEC
Senior Vice President of Communications
at Belmont Village and Project Curator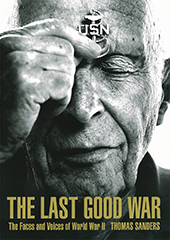 "A brilliant collaboration of historic stories told from a variety of American soldiers, sailors, marines, and airmen who fought long and hard for the safety of their country."
— The Photo Review