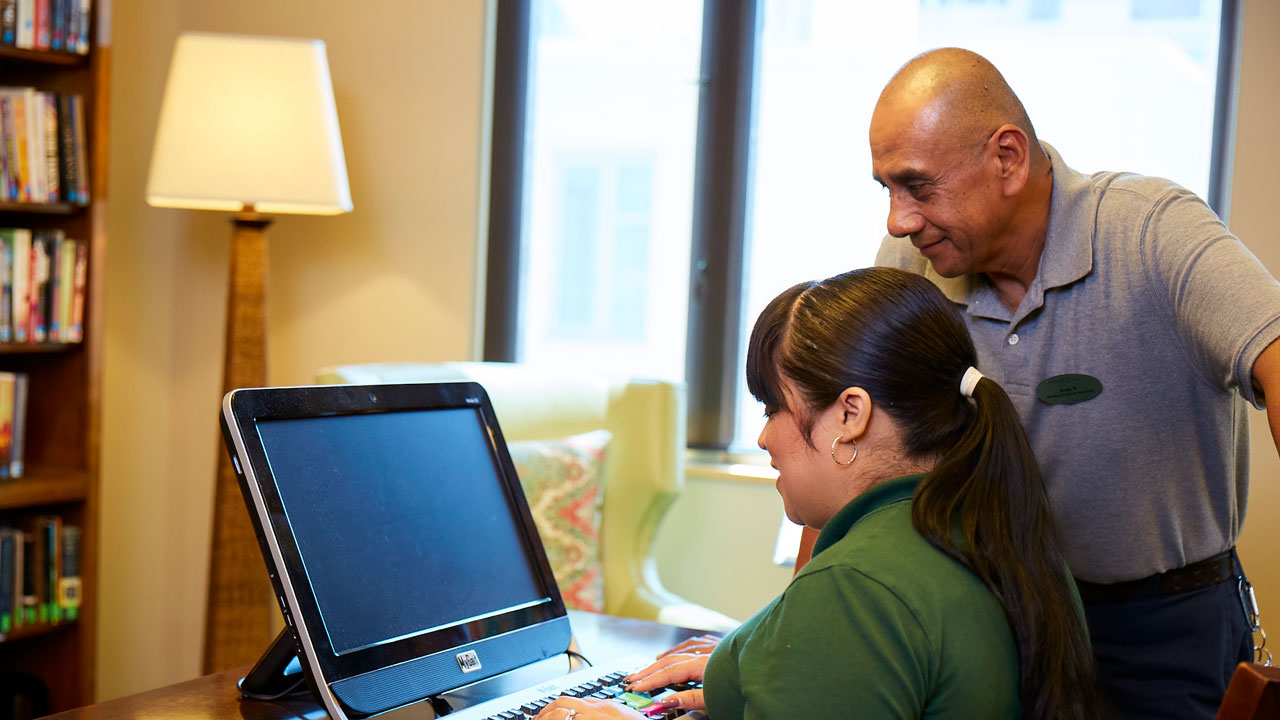 Find a Belmont Village Community
Career Growth
THE RIGHT PLACE TO GROW
Belmont Village Senior Living's Management In-Training programs will prepare you for a variety of vital roles within our communities. With hands-on experience in leadership development, you will expand knowledge in your field and enhance your leadership and management skills.
Further Your Career Through a Tailored Program
Management In-Training Programs
Belmont Village offers six in-training tracks, with each program tailored to the position and the trainee. Talented individuals with some experience in their field or in senior living, whether new to Belmont Village or current, dedicated staff members, are encouraged to apply. All trainees will learn core leadership competencies and have a mentor who guides them through the program at their assigned community.
Executive Director in Training: Learn the operations and overall management of our communities and the role of an Executive Director.
Director of Resident Care Services in Training: Licensed nurses can train in the management of resident services and supervision of staff and licensure compliance.
Memory Programs Coordinator in Training: Train in the oversight and management of memory enrichment programs, including dementia-related staff education.
Chef Manager in Training: Learn the responsibilities and duties related to the management of food services, leadership and staff supervision.
Human Resources in Training: Learn the role of Human Resources Generalist; state-specific, employee-related laws and regulations in addition to progressive HR responsibilities and duties.
Community Relations in Training: Develop inside sales and external marketing experience to referral sources while strengthening communication and organizational skills.
Operations Trainee Program
The Operations Trainee Program prepares recent college graduates for memory care and management-level roles within Belmont Village.
The full-time, 8 to 12-month program teaches participants the fundamentals of senior living operations including memory care, activities, kitchen and dining services, human resources, employee and customer relations, and basic administration. Trainees work with a seasoned professional to build core competencies in the areas of decision making, organizational skills, communication, problem solving, time management, and creativity.
After successfully completing the program, participants will be prepared for an Enrichment Leader role and have the opportunity to apply for the following positions at any of our communities: Senior Enrichment Leader; Memory Programs Coordinator in Training; Activity Programs Coordinator; Human Resources Coordinator; Sales Assistant.