Find a Belmont Village Community
Career Growth
THE RIGHT PLACE TO GROW
Belmont Village Senior Living's learning and career development programs will prepare you for a variety of vital roles within our front-line operations and management.
Further Your Career Through a Tailored Program
Management In-Training Programs
Belmont Village offers four in-training tracks, with each program tailored to the position and the trainee. Talented individuals with some experience in their field or in senior living, whether new to Belmont Village or current, dedicated staff members, are encouraged to apply. All trainees will learn core leadership competencies and have a mentor who guides them through the program at an assigned community.
Executive Director in Training: Learn the comprehensive operations and overall management of our communities as an Executive Director.
Director of Resident Care Services in Training: Licensed nurses can train in the management of resident care services, supervision of care staff, and licensure/compliance.
Memory Programs Coordinator in Training: Train in the management of memory enrichment programs including dementia-related staff education and the supervision of all dementia direct care staff.
Chef Manager in Training: Learn the responsibilities and duties related to the management of food services, leadership and staff supervision.
FRONT-LINE TEAM CAREER GROWTH PROGRAMS
Belmont Village offers a variety of paths for anyone to grow and make a long-term career with us. Employee learning and development is at the core of our values and we offer a wide variety of departmental tracks for anyone at any level to progress through. On the care side, a caregiver has the opportunity to promote to a trainer, lead, or medication technician role (if applicable based on location). If they want to pursue a nursing path, they can take advantage of our Nurse Tuition Reimbursement program and become a nurse after completing nursing school and then apply for our Director of Resident Service in Training program. On the food service side, a dishwasher or food server has the opportunity to promote to various roles based on back-of-the-house and front-of-the-house operations that could lead to leadership roles as Chef Manager or Dining Room Manager. The opportunities we offer are endless.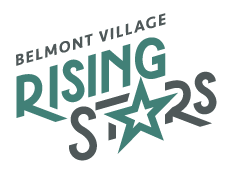 Rising Stars
To learn more about team members who have experienced career growth at Belmont Village communities nationwide, check out their interviews!