Careers
THE RIGHT PLACE TO SHINE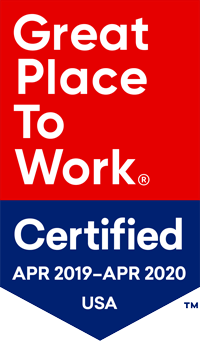 Staffing is crucially important to our residents and families. Which means it's crucially important to us. That's why when it comes to hiring, Belmont Village seeks only the very best—those who share our passion.
OPPORTUNITY
With a rapidly aging population, opportunities abound at every level. We employ licensed nurses and experienced, well-trained caregivers. Management positions are available at our communities and our corporate office. We also offer regional opportunities, all with room to grow.
BENEFITS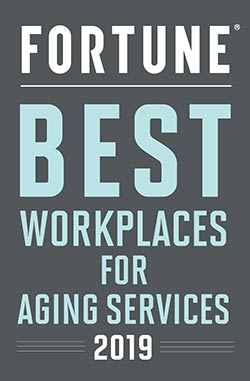 Those who join our family tend to stay—and we strive to make that stay worthwhile, with exceptional healthcare benefits, financial assistance, and professional growth opportunities. Being the best requires holding on to the best people. We're proud to have industry-leading tenure, with industry-leading employee satisfaction.
We are always looking to grow the Belmont Village family. If you are interested in joining Belmont Village, please visit our careers listing for open opportunities.
JOIN OUR TEAM AND MAKE A DIFFERENCE
A Caring Culture
Belmont Village Senior Living fosters a unique caring culture, one that adapts to your needs as a member of our team. Our goal is to provide you with the tools you need to succeed.
Outstanding Benefits
Belmont Village Senior Living offers full-time employees excellent benefits including medical, dental, vision, short-term disability, long-term disability, life insurance and 401(k) with employer matched savings.
Support and Leadership
Our management staff is commited to providing you with an engaging career; Workshops, presentations and in-depth training ensure that our team is top-notch.
TESTIMONIALS
"There's a lot of upward mobility and movement in this industry. It's ever growing. It will continue to grow no matter where you are in your career or how old you are. You can enter the senior living industry and make an impact and change."
Caily O'Donovan
(Executive Director)
---
"I like working with seniors because it gives me the opportunity to help someone. I like having a job where I feel needed. It's more fulfilling than perhaps another job that I could take at this time, and I wanted to have an impact, a positive social impact. Working at Belmont Village gives me that opportunity."
Bahia Patterson
(Concierge)
---
"Caring for them is a blessing for me. Knowing that they're waiting for me to get breakfast. They're waiting for me to make a reservation or they want to talk to me about an issue. All that makes me want to do my best to make their experience great in the dining room."
Nadine Mutoni
(Dining Room Server)
---
"I would have to say that I'm most proud of the many things I've learned and continue to learn. Not just as an LVN, but all the different things I learn about and from each resident every day."
Jaimi Velazquez
(LVN)