Care During Covid-19
Heroes Work Here
Since 1997, Belmont Village Senior Living employees have been dedicated to the well-being of our residents. This pandemic has only strengthened that commitment. Thank you to our teams who continue to work with compassion and a commitment that enriches the lives of our residents. Heroes work here.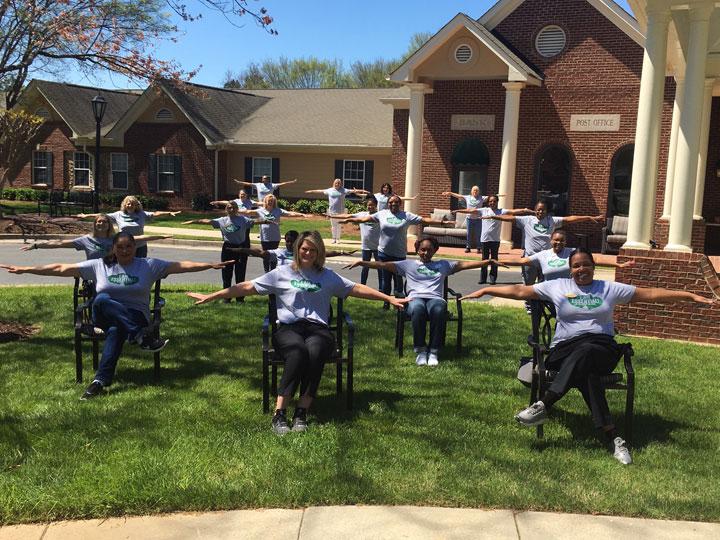 The team at Belmont Village Buckhead are staying six feet apart, but they're stronger than ever! Teams at Belmont Village communities have adapted to maintain social distance within the community.
Belmont Village West Lake Hills Executive Director Bradley H. brought some sunshine to the community with a private performance for his residents. His concerts are now a weekly staple and a favorite among residents.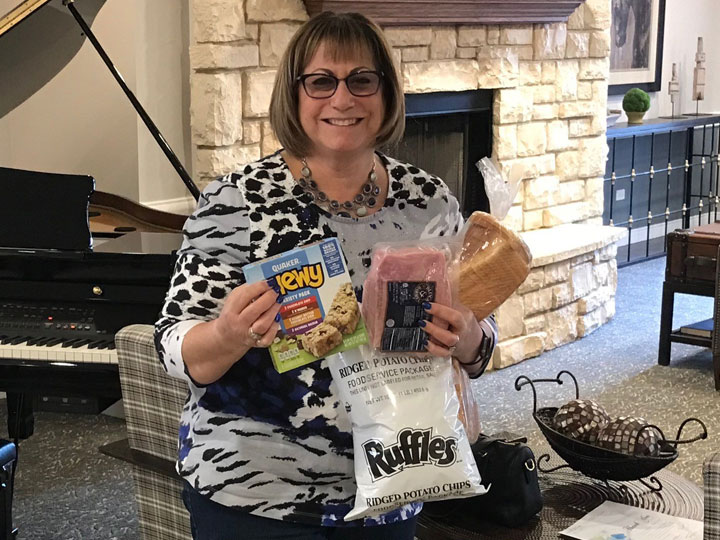 Debbie, a driver at Belmont Village Oak Park, is taking home one of the many Care Bags our communities are providing to our heroic staff. Team members take home grocery staples and treats for their families every week.
Enrichment Leader Derrick spread joy through the halls of Belmont Village West University with song and dance! Residents around our community were able to hear him clearly through Eversound, a wireless headphone system designed for senior living. His enthusiasm and dedication to residents shines bright!
Watch: Enrichment Leader Derrick Sings and Dances for Residents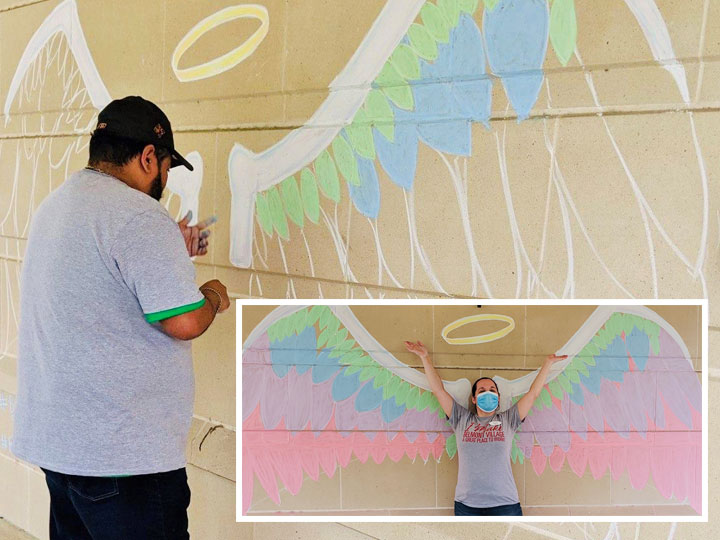 Belmont Village Hunters Creek employees are being encouraged to use sidewalk chalk to show their artistic sides on the sidewalks around the building with inspirational and uplifting messages for everyone to see. Human Resource Generalist Marvin used his talent to recreate Nashville's WhatLiftsYou Wings Mural for staff and residents to snap a photo in front of.
A family member at Belmont Village Buckhead had a banner created to show appreciation to the staff, one of many acts of gratitude and kindness that our teams have received.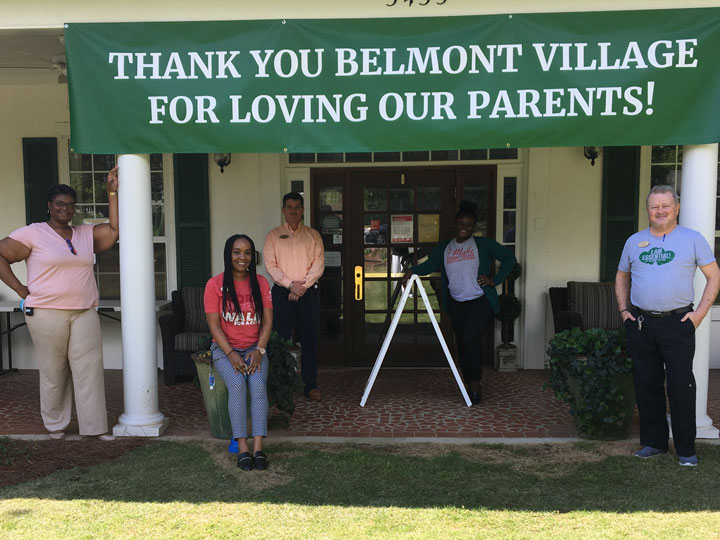 Belmont Village Cares
If you would like to make a donation, checks can be issued to Belmont Village. Mail attention to Leslie White, BV Cares at 7660 Woodway Dr. Ste. 400 Houston, TX 77063. If you prefer to make your donation by credit card, visit BVcares.givesmart.com.
Learn more about careers at Belmont Village
Those who join our family tend to stay—and we strive to make that stay worthwhile, with exceptional healthcare benefits, a 401K and professional growth opportunities. Browse open positions and learn more about our opportunities and benefits, and our commitment to staff safety during the pandemic.