Parkinson's Exercise Class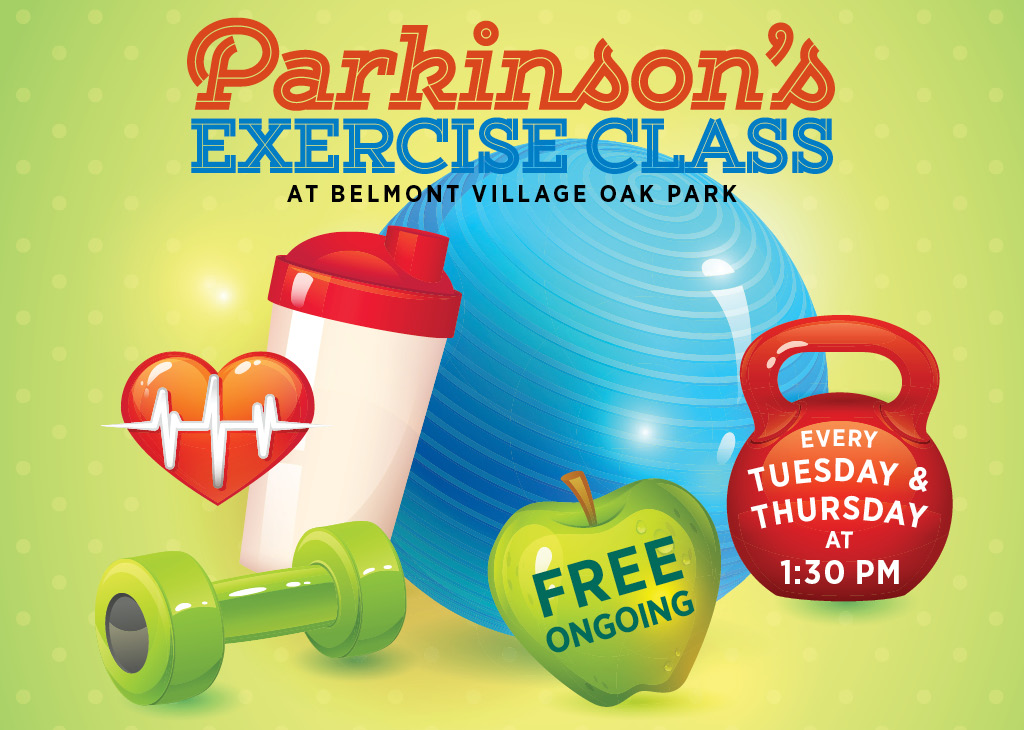 Classes every Tuesdays and Thursdays at 1:30 PM
FREE ONGOING
Belmont Village Senior Living
1035 Madison Street
Oak Park, IL 60302
Recent research has shown that exercise can have a positive effect on Parkinson's Disease. Learn more about the overall benefits of physical activity as you participate in Belmont Village's complimentary Parkinson's Exercise Class.
Classes are free and led by a licensed physical therapist with Paxxon Healthcare Services.
RSVP to 708-848-7200 or pporter@belmontvillage.com.