BELMONT VILLAGE SENIOR LIVING

BUCKHEAD
Belmont Village Buckhead is home to decades of experience, millions of memories and several lifetimes of learning. Our beautifully landscaped senior living community is nestled in the quiet, tree-lined residential neighborhood of Sandy Springs, surrounded by premier dining, shopping and entertainment, and just a short drive from world-class hospitals and healthcare facilities in downtown Atlanta.
At Belmont Village Buckhead, we strive to make every day an engaging, purposeful day for our residents. Through it all, we can provide a wide spectrum of support – from personal care to memory care. Our building is licensed throughout to the highest level of care, which means couples with different care needs can stay together. And as your needs change, we can change with you, offering the right level of care for where you are right now. Our experienced management team and specially trained staff are here to provide just the right balance of care and support to suit any lifestyle.
Whether you're searching for personal care or an award-winning memory care in Atlanta, we invite you to visit our community. Once here, you'll discover the abundance of amenities, including an array of elegantly designed common areas for gatherings, an on-site fitness center, and dining that is second to none.
Senior Living Hospitality and Amenities
Chef-prepared dining with 24 daily choices
Bistro with daily refreshments
Professionally supervised fitness program
Salon with services for men and women
Free scheduled transportation daily
Social and enrichment activities
Library with internet access
Studio and 1-bedroom residence plans
Pet friendly community
Housekeeping services
Senior Living Programs and Support
Licensed nurse and well-trained staff on-site 24/7
Medication assistance and supervision
Assistance with daily living
Physical, speech and occupational therapy services on-site
Diabetes Center for Excellence
Short-term respite and transitional stays
THE RIGHT LEVEL OF CARE
Step inside our community and you'll find everything you need to thrive physically, socially and mentally is at your fingertips – a professionally managed fitness center with on-site therapy services, a licensed nurse and well-trained staff on-site 24/7, innovative, award-winning memory enrichment programs and a vibrant social activity calendar. You'll enjoy restaurant-style dining and chef-prepared meals with new friends at Josephine's Kitchen, get pampered in our full-service salon, and schedule complimentary transportation for personal excursions and appointments with our concierge.
BEST IN CLASS SENIOR LIVING IN ATLANTA
For more than 20 years, seniors have made Belmont Village communities throughout the country their own, surrounded by the highest level of support. There are several aspects that separate Belmont Village Buckhead from other senior living and retirement communities in Atlanta, but if you ask our residents or their families, they cite our award-winning memory care program, hospitality and our focus on helping residents live an engaging, purposeful life. Explore our Atlanta-area Belmont Village Senior Living communities here.
PCH 008036
Each and every time [I was in Josephine's Kitchen] felt like I was out at a restaurant! The meals looked like they came straight out of Bon Appetite magazine. I also noticed that each resident was being attended to as if they were part of the staff's family and that was very comforting. Kudos to everyone for continuing to provide the care, compassion and critically important stimulating programs for your residents while juggling these difficult pandemic challenges.
Debra H., Belmont Village Buckhead
I am so thankful that you all are taking such good care of all the residents and especially [my uncle]. When I call him, he sounds very engaged and often tells me he will have to call me back because he is doing one thing or another. His mood sounds greatly improved and I wonder if it is because he is getting to know everyone a little bit better since he is spending all his time there, but also because you all are doing such a good job of keeping them engaged.
Robin H., Belmont Village Buckhead
In a world where there is so much negativity, I wanted to share some positive and uplifting feedback about your staff members and how they've recently touched my heart. I've spent 23 years as a social worker in and out of SNF's and ALF's being an advocate for our older adult population. They don't often need much – sometimes all it takes is making a connection – warm hand, or making eye contact and offering reassuring words letting them know they're okay when they seem confused or unsure at a particular time. I had the pleasure of seeing your team displaying this very behavior in action when I was downstairs seeing my patient… and their genuine care and concern for their residents actually made me emotional! It was so touching and I just needed to let you know what incredible people you have working in your building! And, the best part was joining Bre in singing Christmas songs and getting everyone involved… it was a blast!
Dara M., Belmont Village Buckhead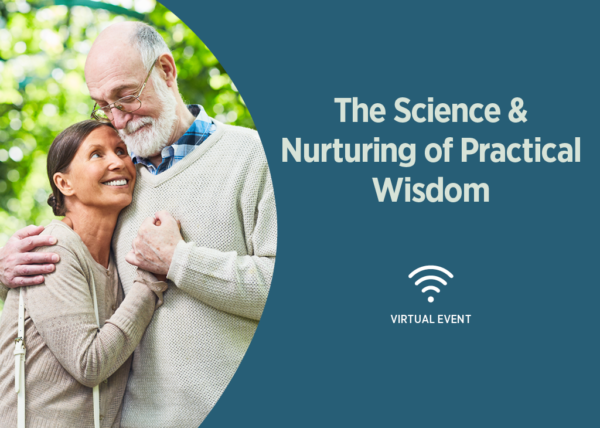 The Science & Nurturing of Practical Wisdom
THURSDAY • APRIL 22, 2021 • 10:00 AM PT, 12:00 PM CT, 1:00 PM ET
THURSDAY • APRIL 22, 2021
10:00 AM PT
12:00 PM CT
1:00 PM ET
MODERATOR:
Patricia Will, Founder & CEO of Belmont Village Senior Living
Patricia founded Belmont Village Senior Living in 1997, which has served thousands of seniors across 31 communities in seven states and in Mexico City. She is a leading expert on senior housing and has pioneered care for seniors with memory loss and dementia.
SPEAKERS:
Linda Ercoli, Ph.D.
Dr. Ercoli is a professor of psychiatry and director of geriatric psychology and interim director of the Longevity Center at UCLA. She is a renowned educator, clinician, and investigator and has developed memory training curricula that are available throughout the US and abroad. Her academic interests range from early detection and treatment of age-related memory loss to caregiver.
Dilip V. Jeste, M.D.
Dr. Jeste is the Senior Associate Dean for Healthy Aging and Senior Care, Estelle and Edgar Levi Memorial Chair in Aging, Director of the Sam and Rose Stein Institute for Research on Aging, Distinguished Professor of Psychiatry and Neurosciences at University of California San Diego, and Co-Director of the UC San Diego-IBM Center on Artificial Intelligence for Healthy Living. His main areas of research include schizophrenia, neuropsychiatric interventions, and successful aging.
Please join us for an exclusive webinar with two leading educators on age-related memory loss and psychiatry. Distinguished psychiatrist and neuroscientist in the field of healthy aging and senior care, Dr. Dilip Jeste of UC San Diego, will discuss his new book "Wiser: The Scientific Roots of Wisdom Compassion, and What Makes Us Good." Dr. Linda Ercoli will also join us as we will explore the journey to understand the biological and psychological roots of wisdom and how we can cultivate or even accelerate the development of wisdom in our lives.
For questions or to speak to a Belmont Village representative, please contact Paula Lemkuil and plemkuil@belmontvillage.com.
---
How To Register Online
On a desktop computer or mobile device, click this link.
Register with the online form to receive the meeting information.
You will receive an email with event link, meeting ID and password.
For help in setting up Zoom or registering, please contact Paula Lemkuil at plemkuil@belmontvillage.com.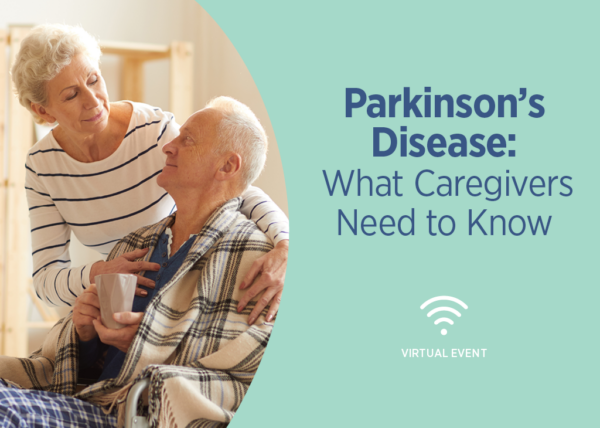 Parkinson's Disease: What Caregivers Need to Know
THURSDAY • APRIL 15, 2021 • 10:00 AM PT, 12:00 PM CT, 1:00 PM ET
THURSDAY • APRIL 15, 2021
10:00 AM PT
12:00 PM CT
1:00 PM ET
SPEAKER: Lianna Marie
Author and Parkinson's Disease Advocate
A trained nurse, Lianna served as her mother's caregiver and advocate for over twenty years and through the many stages of Parkinson's disease. She founded AllAboutParkinsons.com, an online community that has connected and helped thousands of people with the disease, their families, and their caregivers.
Join us for an informative and moving webinar on being a caregiver for a loved one with Parkinson's disease. Drawing on firsthand experience, her training as a nurse, and the many stories of others she has helped and counseled over the years, Lianna Marie will share her wisdom and advice — practical and emotional. We will discuss what to expect as a caregiver, how to plan for Parkinson's, the best tools to help your loved one get moving, and keys to making life easier for someone with the disease.
For questions, contact Stephanie Zeverino at szeverino@belmontvillage.com or 954-524-8500.
---
How To Register Online
On a desktop computer or mobile device, click this link.
Register with the online form to receive the meeting information.
You will receive an email with event link, meeting ID and password.
For help in setting up Zoom or registering, please contact Stephanie Zeverino at szeverino@belmontvillage.com or 954-524-8500.
Belmont Village Buckhead is located at 5455 Glenridge Dr, Atlanta, Georgia.