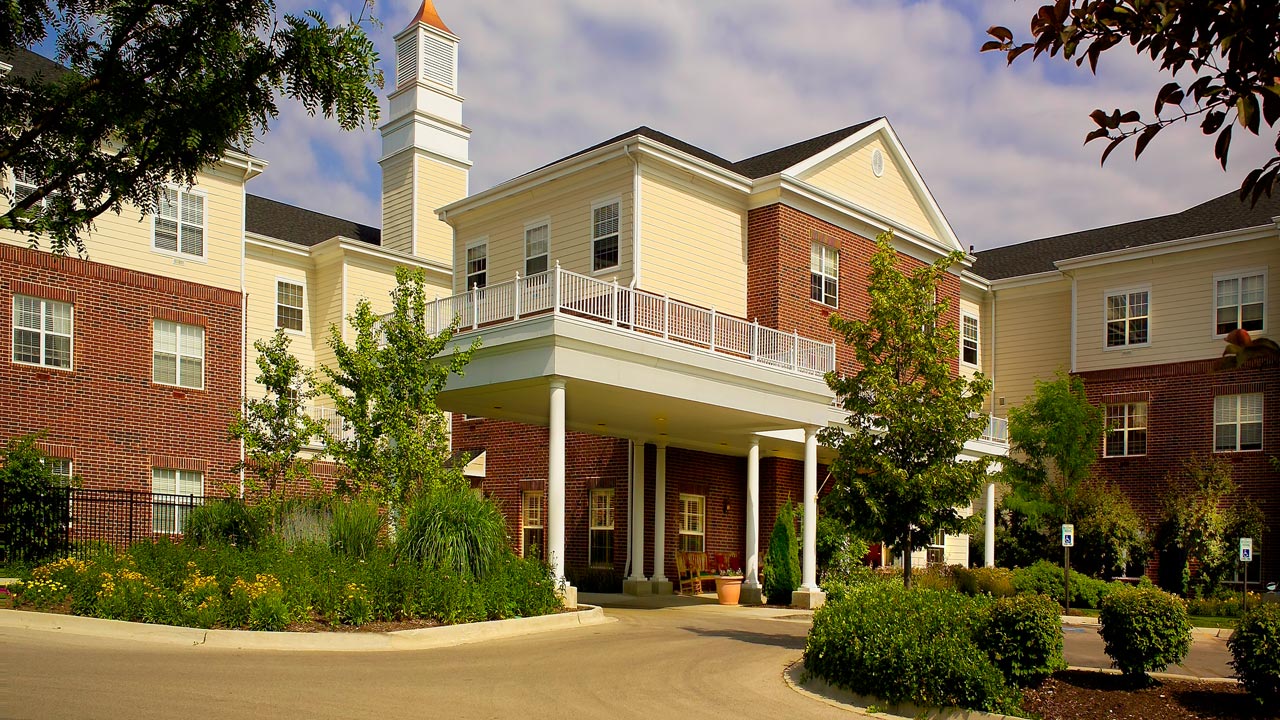 BELMONT VILLAGE SENIOR LIVING

GENEVA ROAD
QUESTIONS?
Call us at 630.523.8972
LIVING OPTIONS
Assisted Living
Memory Care
Is it time to get help?
Learn more about your options and decide the best fit for your care needs with this quick 4-5 minute survey powered by Roobrik.
Pay your bill online
Pay your Belmont Village bill easily, using our online payment portal.
Belmont Village Geneva Road offers the perfect blend of comfort, care and active living. Our beautifully landscaped community is nestled in the heart of the Chicago suburb of Carol Stream, surrounded by premier dining, shopping and entertainment. We're just minutes away from the Northwestern Medicine Central DuPage Hospital, downtown Wheaton and numerous places of worship.
Belmont Village communities are unique, both because of our residents, who shape our community daily, and for the wide spectrum of care we provide, including Assisted Living and a range of award-winning Memory Care. Our buildings are licensed throughout for our highest level of care. This means couples with different care needs can stay together. And as your needs change, we can change with you, offering the right level of care for where you are right now. Our experienced management team and specially trained staff are here to provide just the right balance of senior care and support to suit any lifestyle.
Explore our Assisted Living community on Geneva Road and discover an abundance of amenities, including elegantly designed common areas for gatherings and a full daily calendar of enriching activities for health, wellness and social engagement.
Senior Living Hospitality and Amenities
Chef-prepared dining with 24 daily choices
Bistro with daily refreshments
Professionally supervised fitness center
Salon with services for men and women
Free scheduled transportation daily
Social and enrichment activities
Wi-Fi throughout the building
Studio and 1-bedroom residence plans
Pet friendly community
Housekeeping services
Senior Living Programs and Support
Licensed nurse and well-trained staff on-site 24/7
Medication management
24/7 urgent care telemedicine available
Assistance with activities of daily living
Diabetes Center of Excellence
Physical, speech and occupational therapy services on-site
Short-term respite and transitional stays
No buy-in or long-term contract required
THE RIGHT LEVEL OF CARE
Step inside our community and you'll find everything you need to thrive physically, socially and mentally – a professionally managed fitness center with on-site therapy services, a licensed nurse and well-trained staff on-site 24/7, innovative, award-winning memory enrichment programs and a vibrant social activity calendar. Enjoy restaurant-style dining and chef-prepared meals with new friends at Josephine's Kitchen, get pampered in our full-service salon and schedule complimentary transportation for personal excursions and appointments with our concierge.
BEST IN CLASS ASSISTED LIVING IN CAROL STREAM
For decades, Belmont Village residents have felt at home in our communities, supported by a high standard of care and service. What separates Belmont Village from a typical retirement or senior living community is our range of enrichment programs, high operating standard, award-winning memory care, premier hospitality and our focus in helping older adults live engaging, purposeful lives. Explore our Chicagoland Belmont Village Senior Living communities here.
Sheltered Care License 0052068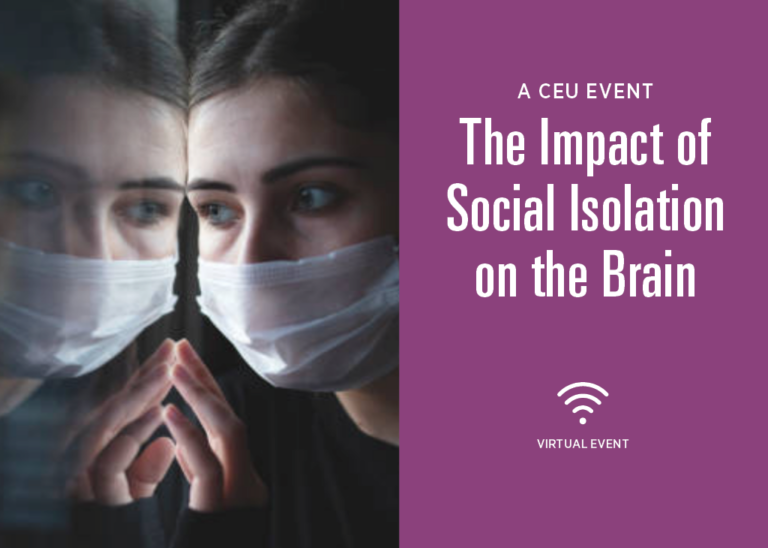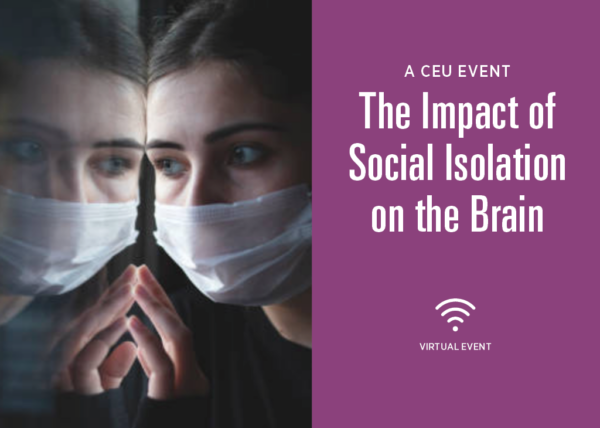 The Impact of Social Isolation on the Brain
Wednesday • September 30, 2020 • 12:00 PM CDT
A CEU Event
Wednesday • September 30, 2020
12:00 PM CDT
ZOOM Virtual Event
To Register
Call: 847-462-0885
Email: events@elderwerks.org
Speaker: Chris Petrik, RN, BS, CDP, CADDCT
Training Specialist, Elderwerks
Many of us have seen the toll the pandemic has taken on our own emotional wellbeing or on the seniors we work with. Isolation can cause devastating outcomes — especially on the brain. Join us for an important discussion on how to navigate the effects of the past six months. We'll discuss the impact isolation has had on individuals, both mentally and physically, and learn how to combat the issues isolation creates.
For a $5 fee, 1.0 CE credit will be awarded to Illinois nurses, social workers, professional counselors and nursing home administrators.
RSVP to 847-462-0885 or events@elderwerks.org.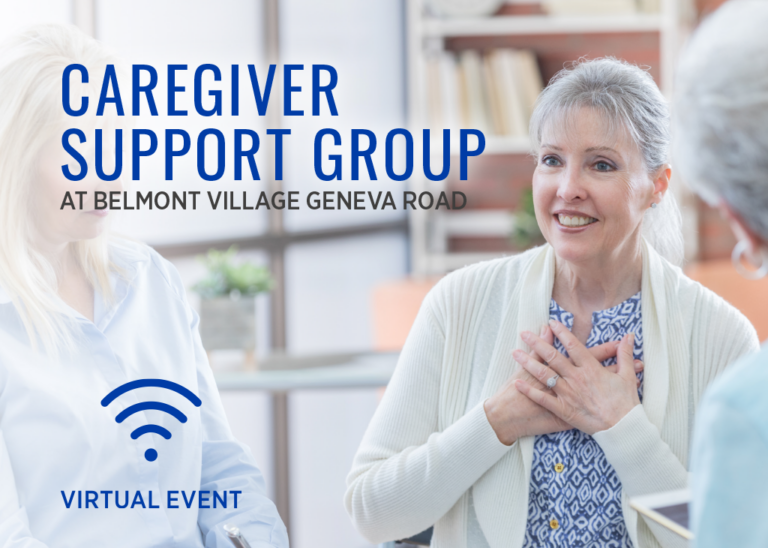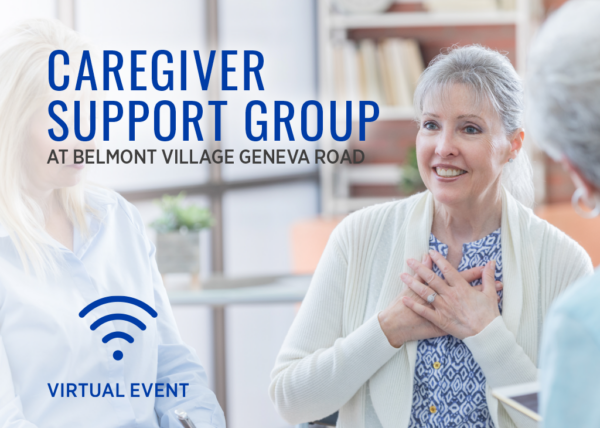 Caregiver Support Group
1st & 3rd Thursday of Each Month • 6 – 7 PM CDT
1st and 3rd Thursday of Every Month
6 – 7 PM CDT
Zoom Virtual Event
Meeting ID
941-3097-4665
Password
RSVP to Receive
FACILITATOR: Heidi Kim
Heidi is a marriage and family therapist, offering treatment for depression, anxiety, grief, self-esteem, parenting issues, marital and familial issues. She welcomes conversations regarding spirituality and faith to enrich the healing process.
Caregiving is a difficult job and many of us struggle with its day-to-day challenges. Join us for our Caregiver Support Group, led by Heidi Kim. We'll share successful caregiving approaches and discuss what works, what doesn't, and how you can care for yourself and your loved one during this challenging time.
RSVP to Erin Blair at eblair@belmontvillage.com or 630-510-2521.
---
How to Join a Virtual Event
On a desktop computer or mobile device, click this link: https://zoom.us/joinORDownload the desktop or mobile app and sign up for a free Zoom account.
Input the meeting ID: 941-3097-4665
Input the password: [RSVP to receive password]
Belmont Village Geneva Road Recent Newsletters
Belmont Village Geneva Road is located at 545 Belmont Ln, Carol Stream, Illinois.