BELMONT VILLAGE SENIOR LIVING

GLENVIEW
QUESTIONS?
Call us at 847.657.7100
LIVING OPTIONS
Assisted Living
Memory Care
Is it time to get help?
Learn more about your options and decide the best fit for your care needs with this quick 4-5 minute survey powered by Roobrik.
Pay your bill online
Pay your Belmont Village bill easily, using our online payment portal.
Belmont Village Glenview is home to decades of experience, millions of memories and several lifetimes of learning. Our beautifully landscaped senior living community is surrounded by premier dining, shopping and entertainment. We're just a short drive from major hospitals, including Lutheran General, Skokie and Glenbrook Hospital, along with numerous places of worship.
At Belmont Village Glenview, we strive to make every day engaging and purposeful for our residents. We provide a wide spectrum of care, including assisted living and a range of award-winning memory care. Our community is licensed throughout the building to our highest level of care. That means couples with different care needs can stay together – like always. And as your needs change, we can change with you, offering the right level of care for where you are right now. Our experienced management team and specially trained staff are here to provide just the right balance of senior care and support to suit any lifestyle.
If you're searching for award-winning assisted living or memory care in the Chicago North Shore area, we invite you to visit our community. Once here, you'll discover an abundance of amenities, including an array of elegantly designed common areas for gatherings and a robust daily calendar of enriching activities for health, wellness and social engagement.
Senior Living Hospitality and Amenities
Chef-prepared dining with 24 daily choices
Bistro with daily refreshments
Professionally supervised fitness program
Salon with services for men and women
Free scheduled transportation daily
Social and enrichment activities
Wi-Fi throughout the building
Studio and 1-bedroom residence plans
Pet friendly community
Housekeeping services
Senior Living Programs and Support
Licensed nurse and well-trained staff on-site 24/7
Medication management and supervision
Assistance with daily living
Physical, speech and occupational therapy services on-site
Short-term respite and transitional stays
Diabetes Center of Excellence
No buy-in or long-term contract required
THE RIGHT LEVEL OF CARE
Step inside our community and you'll find everything you need to thrive physically, socially and mentally is at your fingertips – a professionally managed fitness center with on-site therapy services, a licensed nurse and well-trained staff on-site 24/7, innovative, award-winning memory enrichment programs and a vibrant social activity calendar. Here, residents enjoy restaurant-style dining and chef-prepared meals with new friends at Josephine's Kitchen, get pampered in our full-service salon, and schedule complimentary transportation for personal excursions and appointments with our concierge.
BEST IN CLASS SENIOR LIVING IN GLENVIEW, ILLINOIS
For more than 20 years, seniors have made Belmont Village communities their own throughout the country their own, supported by a high standard of care. Several unique features separate Belmont Village from other retirement and senior living communities in Chicago, but if you ask our residents or their families, they cite our range of enrichment programs, award-winning memory care, premier hospitality and our focus in helping residents live engaging, purposeful lives. Explore our Chicagoland Belmont Village senior living communities here.
Sheltered Care License 0052084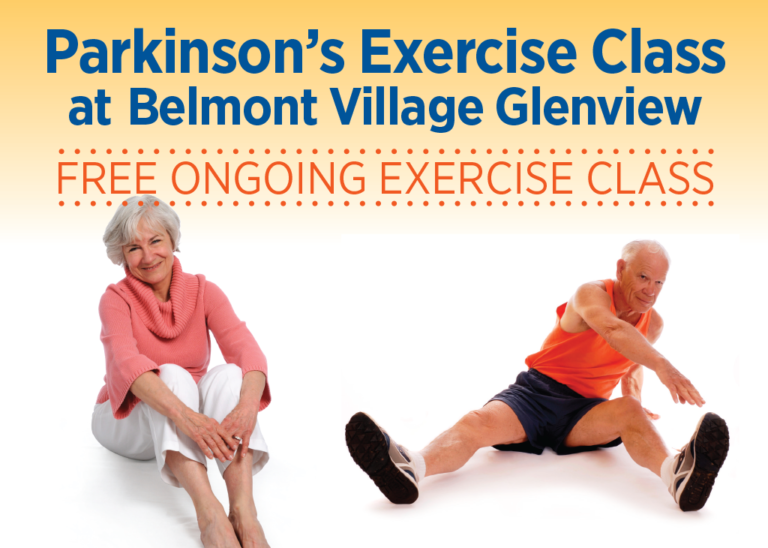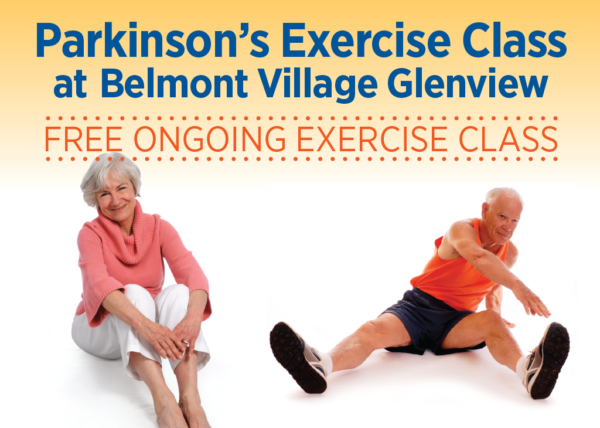 Parkinson's Exercise Class
Every Wednesday • 1:00 PM
FREE ONGOING EXERCISE CLASS
Every Wednesday at 1 PM
Belmont Village Senior Living
2200 Golf Rd.
Glenview, IL 60025
Recent research has shown that exercise can have a positive effect on Parkinson's Disease. Join us for our complimentary Parkinson's exercise class and to learn more about the overall benefits of physical activity.
Classes are free and open to the public and led by a licensed occupational therapist with Paxxon Healthcare Services.
Reservations required. For more information or to RSVP, contact Jenene Paterno at 847-657-7100 or jpaterno@belmontvillage.com.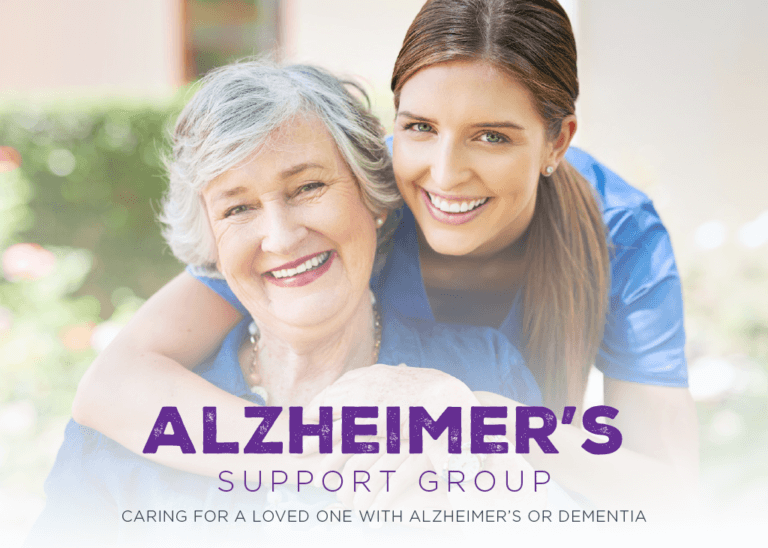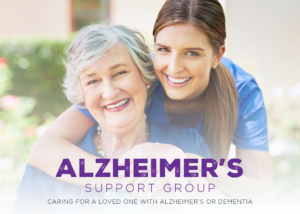 Alzheimer's Support Group
Third Tuesday of Every Month • 2:00 PM
Third Tuesday of Every Month
2:00 PM
Belmont Village Senior Living
2200 Golf Road
Glenview, IL 60025
SPEAKER: Debra Feldman, LCSW, MSW, CMC
Owner and Geriatric Care Manager, Debra D. Feldman & Associates. Ltd. 

Debra Feldman is the owner of Debra D. Feldman & Associates, Ltd., an Aging Life Care® Management agency. She has over 30 years of experience advocating for older adults and educating families on how to navigate the aging journey. She is currently serving as the Secretary/Treasurer for the Aging Life Care Association.
Many of us are caring for individuals who have Alzheimer's or dementia. Join us for our Alzheimer's Support Group. We'll share successful caregiving approaches and discuss what works, what doesn't, and how you can care for yourself and your loved one during this challenging time.
Light refreshments will be served. Our event is free and open to the public.
For more information or to RSVP, call 847-657-7100 or email Jenene Paterno at jpaterno@belmontvillage.com.
Belmont Village of Glenview Recent Newsletters
Belmont Village Glenview is located at 2200 Golf Rd, Glenview, Illinois.