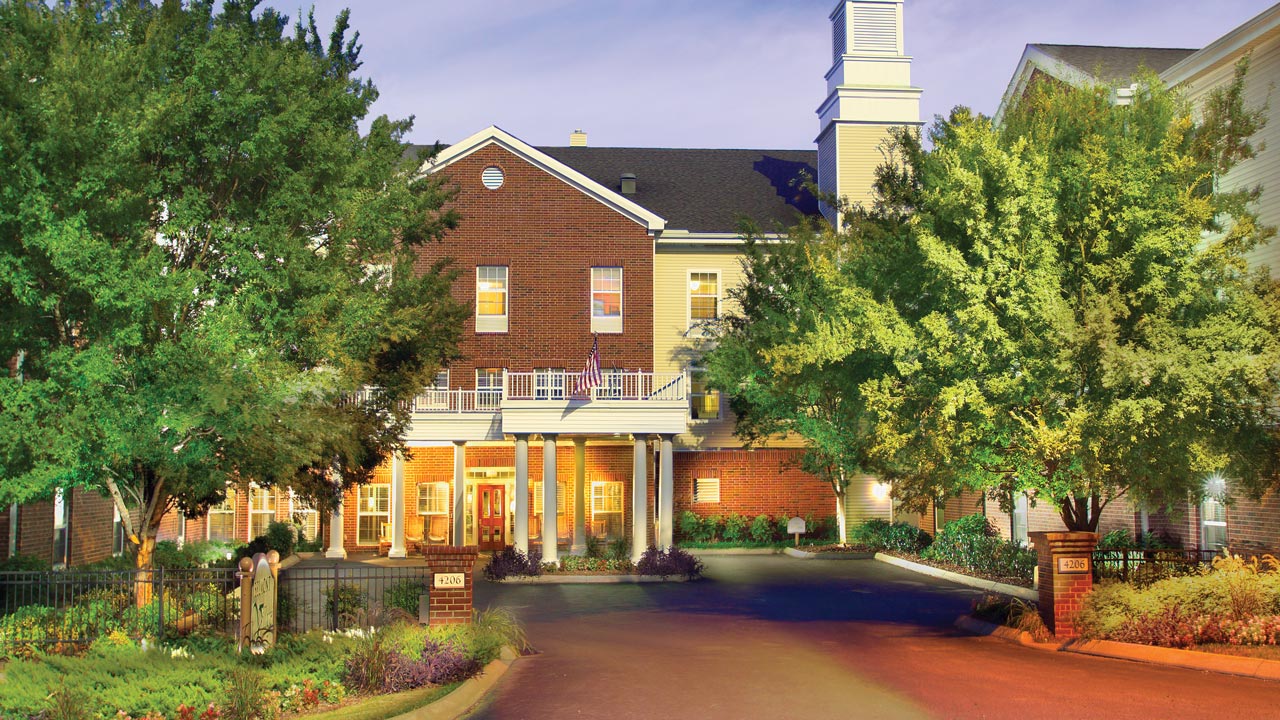 BELMONT VILLAGE SENIOR LIVING

GREEN HILLS
QUESTIONS?
Call us at 615.527.5149
LIVING OPTIONS
Assisted Living
Memory Care
Is it time to get help?
Learn more about your options and decide the best fit for your care needs with this quick 4-5 minute survey powered by Roobrik.
Pay your bill online
Pay your Belmont Village bill easily, using our online payment portal.
Belmont Village Green Hills is home to the perfect blend of comfort, personalized care and active living. Our beautifully landscaped senior living community is nestled in the attractive Green Hills area of Nashville and is surrounded by premier dining, shopping and entertainment. We're down the street from the famous Bluebird Café and just minutes from Vanderbilt University and major hospitals including TriStar Centennial and Saint Thomas Midtown.
Every day at Belmont Village, connections are made, passions are pursued and residents lead the lives they want, knowing they are supported by a well-trained staff around-the-clock. Our team provides a wide spectrum of care, from assisted living to award-winning memory care. Belmont Village Green Hills is licensed throughout the building for our highest level of care. Couples with different care needs can stay together – like always. And as your needs change, we can change with you, offering the right level of care for where you are right now. Our tenured management team and specially trained staff are here to provide just the right balance of senior care and support to suit any lifestyle.
Whether you're searching for an assisted living community with vibrant programming or award-winning memory care in Nashville, we invite you to visit. Once here, you'll discover the abundance of amenities, including an array of elegantly designed common areas for gatherings, transportation services and a dining program that is second to none.
Senior Living Hospitality and Amenities
Chef-prepared dining with 24 daily choices
Outdoor terrace
Bistro with daily refreshments
Professionally supervised fitness center
Salon with services for men and women
Free scheduled transportation daily
Social and enrichment activities
Learning center with internet access
Studio and 1-bedroom residence plans
Pet friendly community
Housekeeping services
Senior Living Programs and Support
Licensed nurse and well-trained staff on-site 24/7
Medication management
Assistance with activities of daily living
Diabetes Center of Excellence
Physical, speech and occupational therapy on-site
Short-term respite and transitional stays
No buy-in or long-term contract required
THE RIGHT LEVEL OF CARE
Much like our residents, every Belmont Village community is different. But what they all share is the sense of community. We offer the right level of care for every resident, including a professionally managed fitness center with on-site therapy services, a licensed nurse and well-trained staff on-site 24/7, innovative, award-winning memory enrichment programs and a vibrant social activity calendar. You'll enjoy restaurant-style dining and chef-prepared meals with new friends at Josephine's Kitchen, get pampered in our full-service salon, and schedule complimentary transportation for personal excursions and appointments with our concierge.
BEST IN CLASS ASSISTED LIVING IN NASHVILLE, TN
For more than 20 years, Belmont Village has offered our highest standard of senior living programs, hospitality and care across the country. If you ask our residents or their families what sets us apart from other Nashville area retirement and senior living communities, they cite our range of enrichment programs, award-winning memory care, premier hospitality and our focus in helping residents live engaging, purposeful lives.
Learn more about life at Belmont Village here.
ACLF License 059
You have taken care of my Grandma the last few years and to say that you did a wonderful job does not do it justice. Christie any time I had a question, if you didn't know the answer, you got it for me. I live 750 miles away yet every time I got to visit you all always remembered myself and who I was there to see. You always took care of anything I asked of you. She was always up with the group, clean and in different clothes. So, I just wanted to say thank you. The final years of her life could have been no better than in your hands. You all treated as her as if she was your own and words cannot express my gratitude. You are all amazing people and in the perfect job.
John W., Belmont Village Green Hills
I cannot express how impressed I have been with the staff at Belmont Village during this pandemic. It has been so hard not being able to visit with my mother. But I have been confident that she is well taken care of. The nurses have been very reassuring to my mom. I know routine is very important to my mom. The staff has done a great job striving for normalcy in this unusual time. Jill has continued to organize activities even with these restrictions. She has been so accommodating with arranging face time with my mom. She even fixed mom's phone! Christie has gone out of her way to visit with my mom and do the little things that I would normally do. My mom has handled this lockdown much better than I expected. I attribute her calm attitude to the great care she is receiving from everyone at Belmont Village from the Pals, the servers, the housekeepers, maintenance, and the concierge. And yesterday, someone did mom's hair for her! What a gift! Thank you— all of you for your kindness, your bravery, and your commitment to your jobs.
Mike L., Belmont Village Green Hills
When Belmont Village Green Hills was selected as the new home for our parents, it was selected in part because of the skill, professionalism and highly researched programs that comprise and inform the community. Over the past 3 years, we have witnessed the impact of this high-level care afforded our parents. What emerges now more than ever, is also the "heart" that informs your practice and permeates the community.
Susan H., Belmont Village Green Hills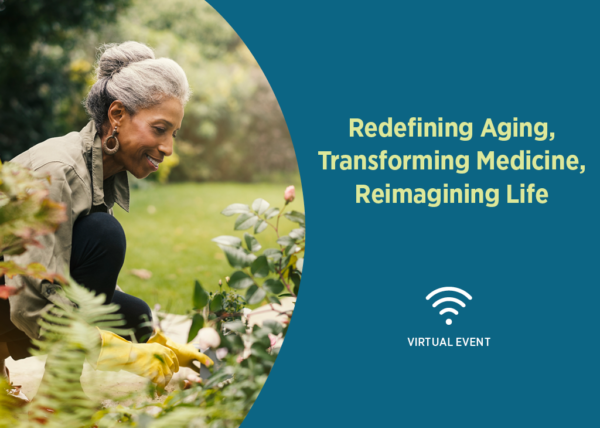 Redefining Aging, Transforming Medicine, Reimagining Life
Tuesday • February 23, 2021 • 10 AM PT | 12 PM CT | 1 PM ET
Tuesday • February 23, 2021
10 AM PT | 12 PM CT | 1 PM ET
Click here to register.
Speaker: Louise Aronson, MD, MFA
Dr. Aronson is a leading geriatrician, writer, educator, professor of medicine at UCSF and the author of the New York Times bestseller and Pulitzer Prize finalist "Elderhood: Redefining Aging, Transforming Medicine, and Reimagining Life." A graduate of Harvard Medical School, Dr. Aronson has received the Gold Professorship in Humanism in Medicine, the California Homecare Physician of the Year award, and the American Geriatrics Society Clinician-Teacher of the Year award. Her writing credits include the New York Times, Atlantic, Washington Post, Discover, Vox, JAMA, Lancet, and the New England Journal of Medicine, and she has been featured on TODAY, CBS This Morning, NPR's Fresh Air, Morning Edition, Politico, Kaiser Health News, Tech Nation and The New Yorker.
For decades, "old" has been defined as beginning between the ages of 60 and 70. That means most people alive today will spend more years in elderhood than in childhood, and many will be elders for 40 years or more. Yet, at the very moment humans are living longer than ever before, we've made old age into a disease, a condition to be dreaded, disparaged, neglected, and denied. This presentation challenges not only the way we look at aging but also the way we think and feel about medicine and what it means to be a human being across the lifespan.
For questions, contact Jacqueline Waldburger at 510-525-4554 or jwaldburger@belmontvillage.com.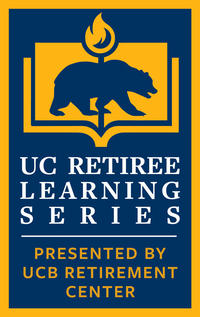 ---
How To Register Online
On a desktop computer or mobile device, click this link.
Register with the online form to receive the meeting information.
You will receive an email with event link, meeting ID and password.
For help in setting up Zoom or registering, please contact Jacqueline Waldburger at jwaldburger@belmontvillage.com.
Belmont Village Green Hills is located at 4206 Stammer Pl, Nashville, Tennessee.