Best-in-Class Senior Living and Care in the Bay Area
BELMONT VILLAGE LOS GATOS
5121 Union Avenue San Jose, CA 95124
|
408-662-1266
Belmont Village Los Gatos offers the innovative, award-winning programming that has kept residents thriving in our Bay Area communities for more than two decades. Beautifully situated near the heart of Los Gatos, residents can remain active in their community with the added support of first-rate clinical care and the exceptional hospitality and service we're known for in California and across the US.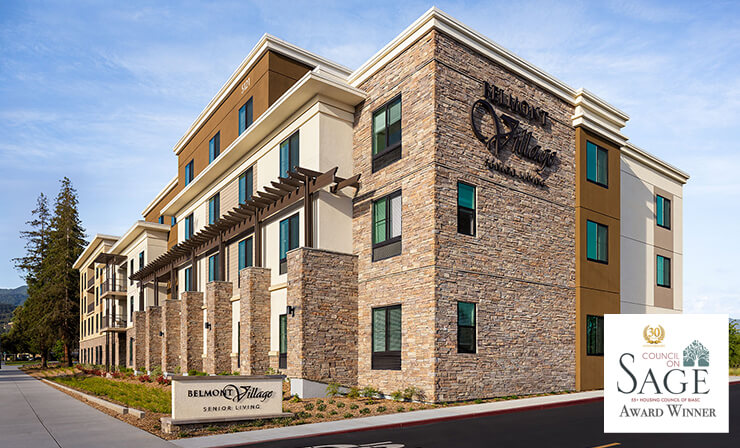 Programming with Purpose
For 25 years, our pioneering collaborations with top universities, including UC Berkeley, have promoted successful aging with outcomes-focused programs that foster positive and fulfilling experiences for our residents each day.
Whole Brain Fitness
Built and Licensed for the Long Term
Belmont Village develops, owns and operates each of its communities so you can always expect our best. We license each area of our building for the highest level of care, so residents don't have to move if care needs begin to change and most importantly, couples with differing needs can stay together. Like always.
Our Care and Commitment
Living Life to the Fullest
As in our San Jose, Sunnyvale and UC Berkeley-affiliated Albany communities, Belmont Village Los Gatos residents can expect our signature balance of award-winning programming, luxury accommodations and best-in-class hospitality and amenities.
The Lifestyle
DETAILS AT A GLANCE
OPENING DATE:

Now Open

ADDRESS:

5121 Union Avenue
San Jose, CA 95124

PHONE:

LIVING OPTIONS:

Assisted Living
Memory Care
Download Activity Calendar
Whole Brain Fitness Approach
Designed to promote successful aging, our Whole Brain Fitness approach is the foundation to every tier of our programming. We focus on engaging mind, body and spirit through physical and mental exercises, proper nutrition, lifelong learning, providing a sense of purpose and a strong social network while also reducing stress. This therapeutic approach translates University-led research into evidence-based programming with an emphasis on what works for our residents.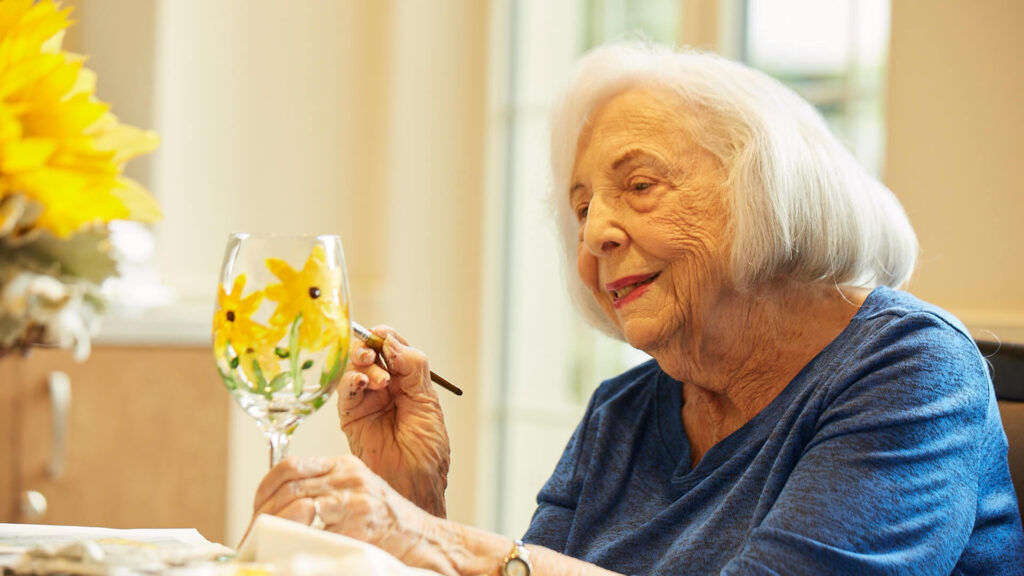 Assisted Living
Our Assisted Living program provides the perfect balance of independence and support. Our well-trained team is available to assist with daily activities, medication, and managing health needs. Residents can choose from a robust calendar of Whole Brain Fitness focused activities while enjoying top-rated amenities, hospitality and service.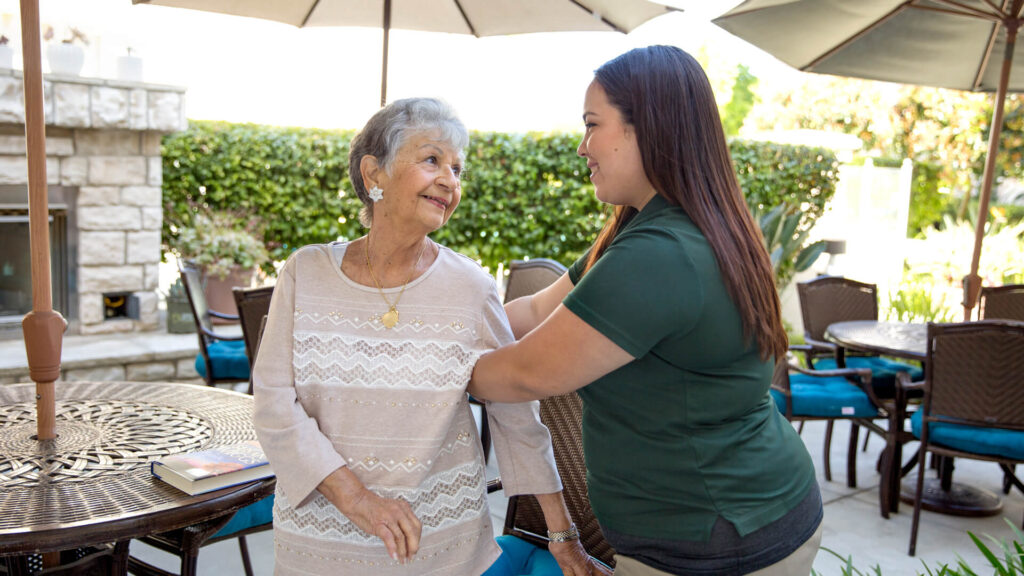 Circle of Friends®
Our innovative, award-winning Circle of Friends program is designed for residents with Mild Cognitive Impairment and early-to-mid stage memory loss who need a higher level of cognitive support, but don't require a secured environment. Circle of Friends modifies our Whole Brain Fitness approach with structured, small group activities and seven-day-a-week programming designed to support brain health and build cognitive reserve.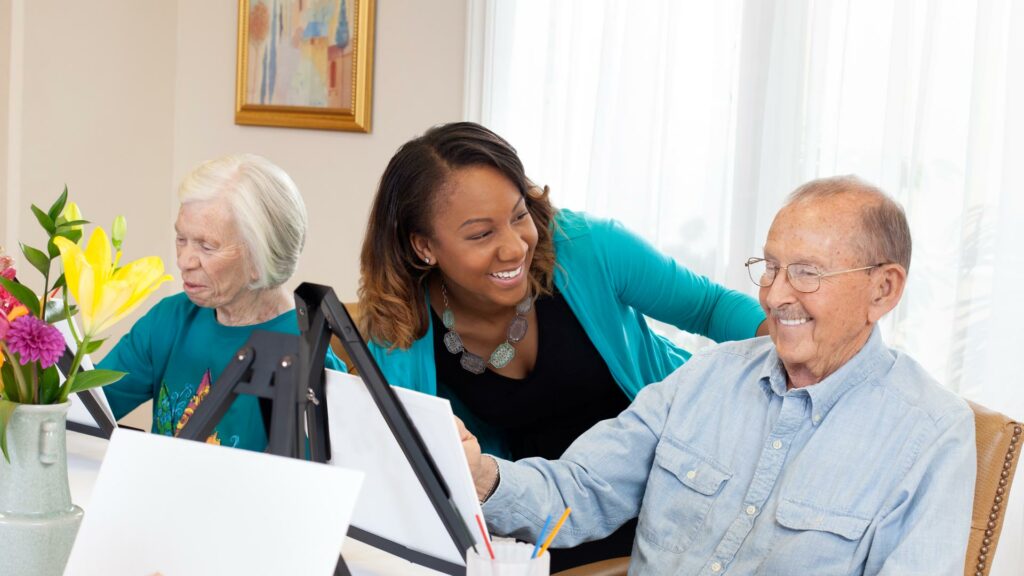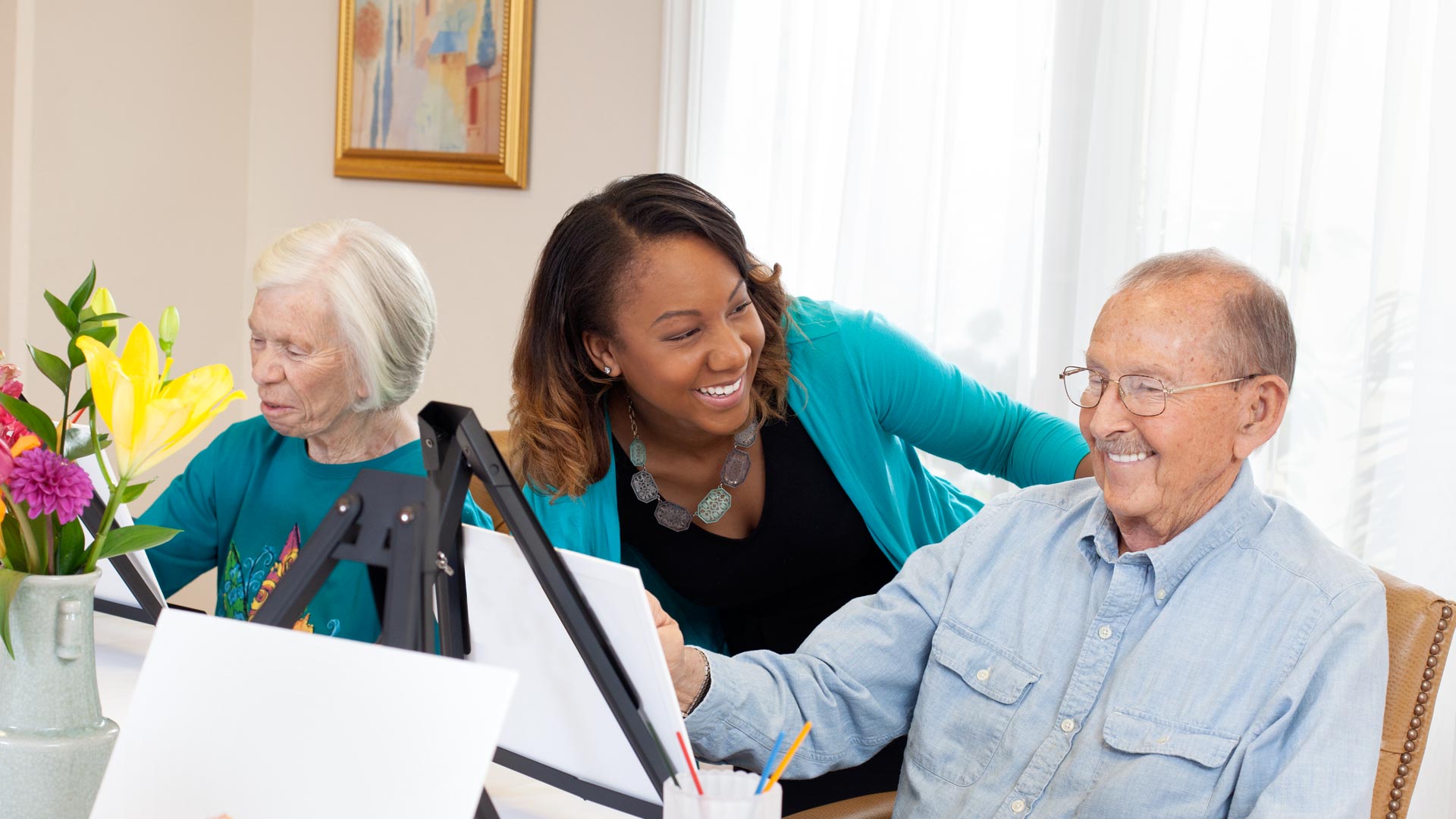 Memory Care Neighborhood
Our memory care experts created the Memory Care Neighborhood for residents with Alzheimer's disease and other dementias. In the Neighborhood, residents continue to follow our Whole Brain Fitness lifestyle along with personalized therapeutic activities designed to provide a rich, meaningful day in the safety and comfort of a secure environment.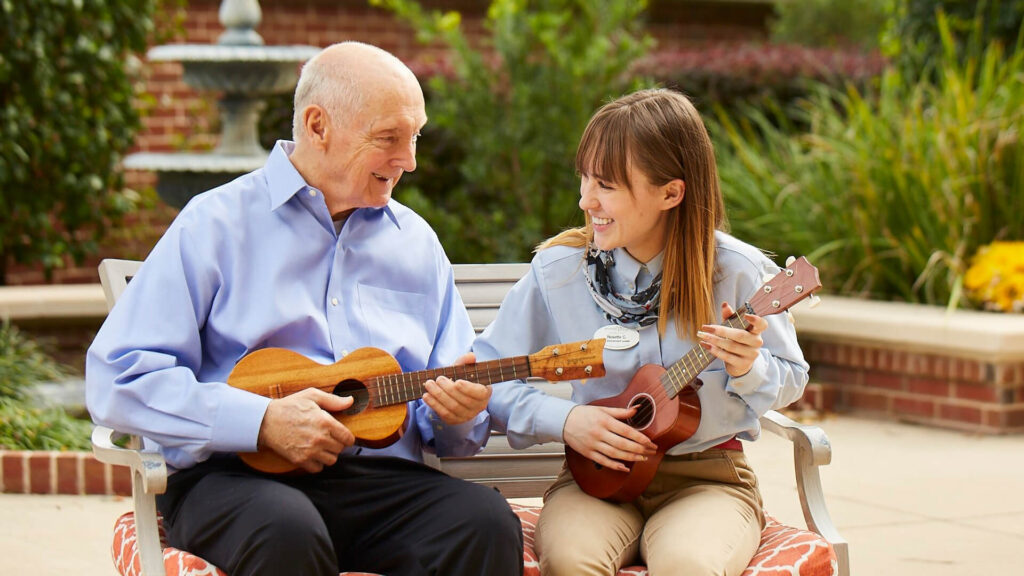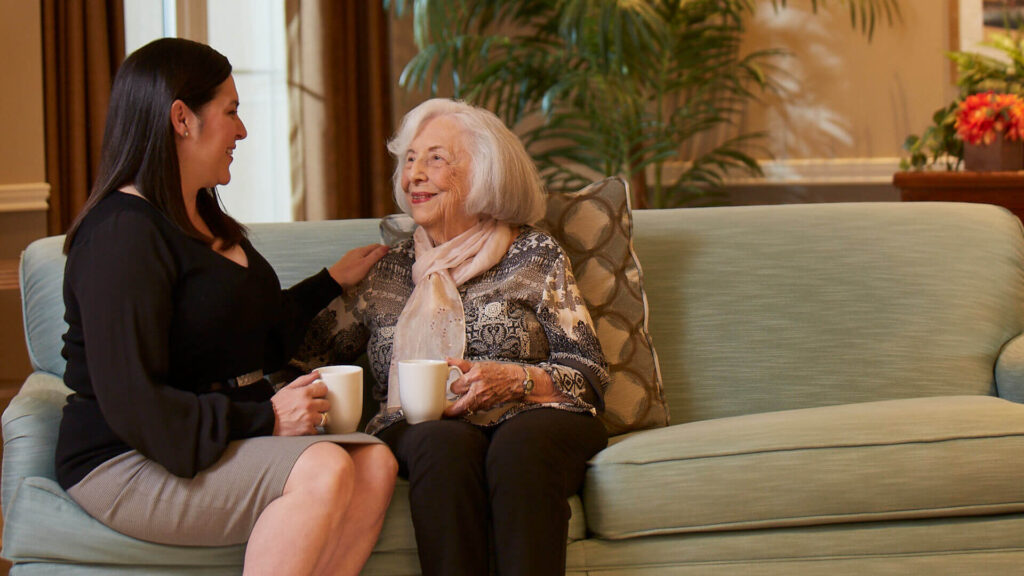 Is Now the Right Time for Senior Living?
Learn more about your options and determine the best fit for your care needs with this quick 5-minute survey.
Trusted Care
Belmont Village has delivered an unparalleled level of service and care for thousands of families since opening its first community in 1998. From the beginning, we have acknowledged the unique care needs of our residents by building a robust health and wellness model that includes around-the-clock licensed nurses, medication and diabetes management, and professional speech, occupational and physical therapy services onsite. Read Our Founder's Message.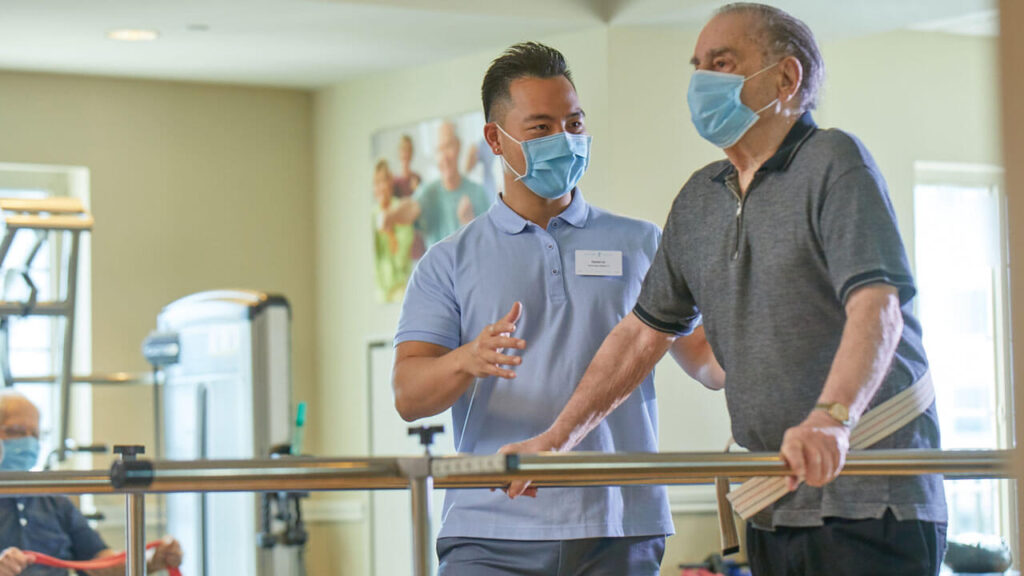 Designed for the Long Term
As a developer, owner and operator, Belmont Village has decades of experience in creating communities that are built-to-purpose, and set a high bar for safety and operating standards. We invest in our architecture, clinical care and enrichment programs because we understand what matters most for our residents and their families. Most importantly, we invest in our teams. Our staff is specially trained to provide best-in-class hospitality and care. And our communities are built and licensed to accommodate changing care needs over time, so that couples can stay together and individual needs can be met on the spot, even if care conditions change, with no disruption to lifestyle.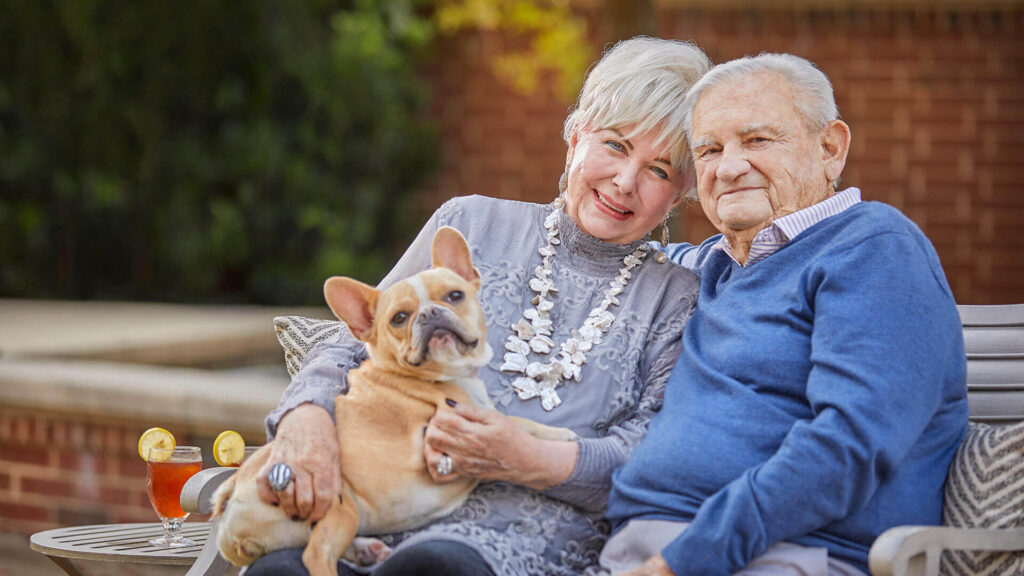 Supporting Longer Independence
With a variety of activities led by specially trained enrichment leaders, professional support for daily activities, housekeeping, laundry and transportation services, and heart-healthy gourmet meals, Belmont Village makes life easier and more convenient—so residents can spend more time living each day to the fullest. From live performances to language classes, there's always something happening at Belmont Village Los Gatos.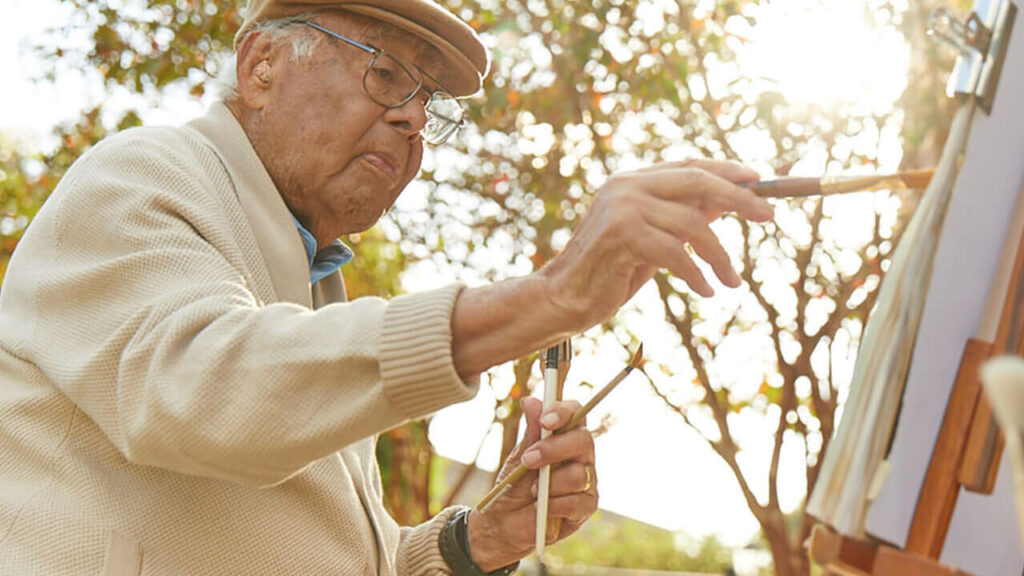 Senior Living Health and Wellness
Licensed nurses on site 24/7
AccuFlo® electronic medication management system
Medication distribution and wellness center
Assistance with daily activities
On-site physical, occupational and speech therapy
Housekeeping and laundry
Transportation services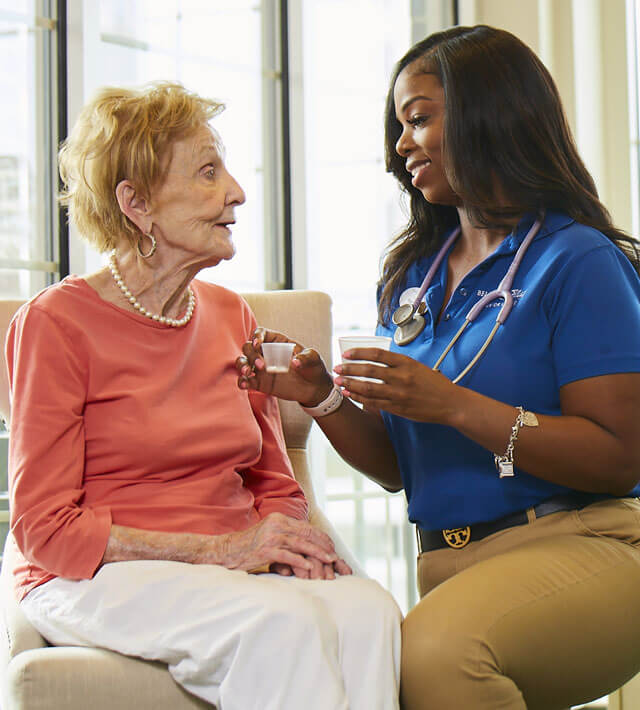 Life at Belmont Village Los Gatos
Located in the desirable Los Gatos area, our beautiful community is thoughtfully designed to embrace the architectural style of the area and to cater to the lifestyle and interests of our unique residents. With indoor-outdoor fitness options and al fresco dining and entertainment areas, residents can indulge in the scenic mountain views and near-perfect weather. Our community is also just a short distance from premier shopping and restaurants so residents can continue to enjoy their favorite places on top of the added luxury accommodations and first-class amenities of their new home.
Pets Welcome
Our community is designed with pets in mind – from our generous common spaces to a dedicated on-site dog park for sunshine and social time. We understand the important role that pets can play in our lives and well-being each day and we encourage our residents to bring their best friends to Belmont Village. Our furry friends are often some of our most active community ambassadors, spreading good will and joy among our residents. To learn more about how we may accommodate your pet, please speak with one of our family advisors.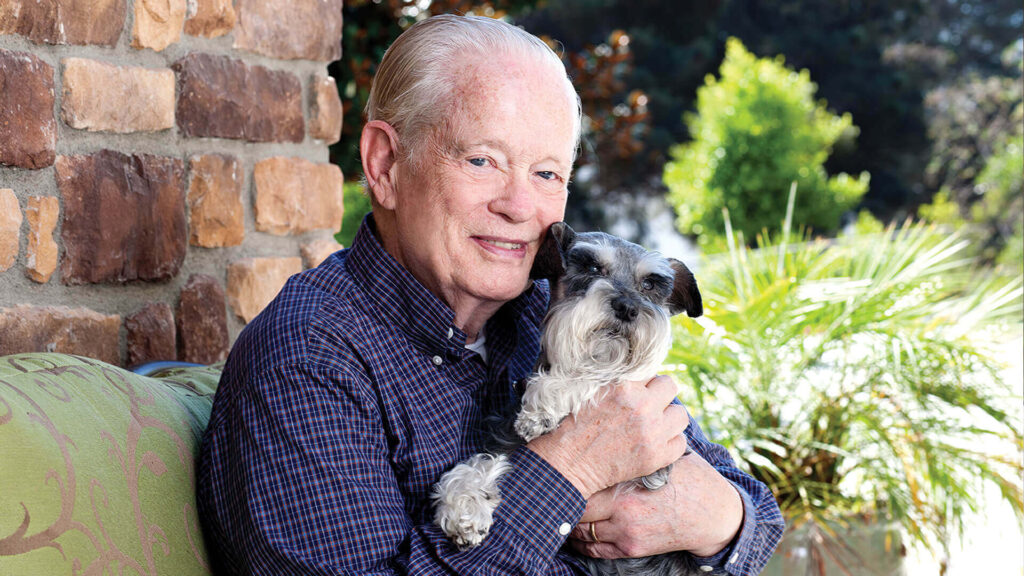 Details That Matter
From sturdy, concrete and steel construction for life safety to beautifully crafted interiors, we give thought to every detail in our buildings. Belmont Village Los Gatos follows the California Green Building Code standards and hosts resort-like amenities designed for ultimate relaxation and recreation, with the accessibility to everyday conveniences.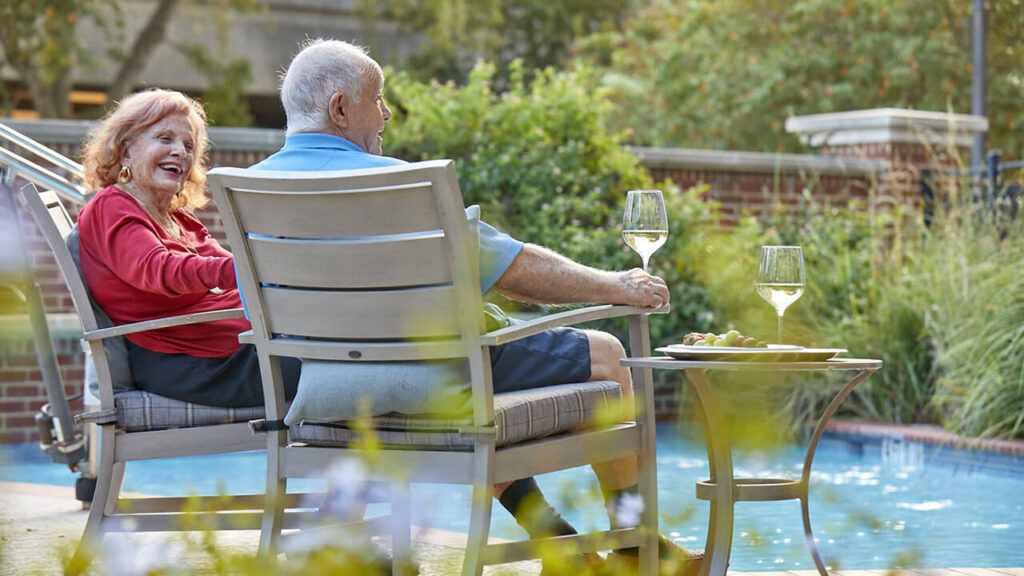 An Abundance of Amenities
Full-service restaurant with chef's daily specials
Fully equipped fitness center with outdoor terrace
Courtyard with outdoor fireplace, ping pong table, grill and pizza oven
Leash-free dog park
In-house screening room
Arts and crafts studio
Social lounge with shuffle board and poker tables
Town hall/conference room
Secure parcel/package storage
Lobby concierge
Personal wine storage