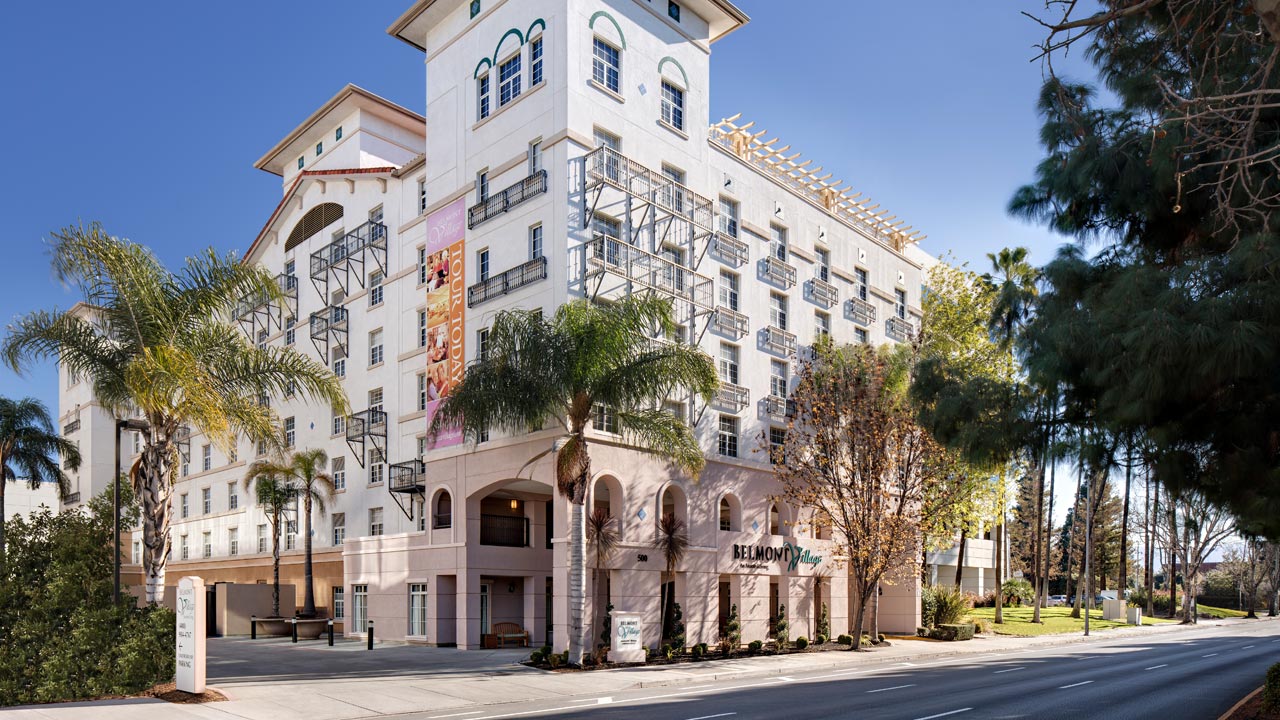 BELMONT VILLAGE SENIOR LIVING

SAN JOSE
QUESTIONS?
Call us at 408.721.4275
LIVING OPTIONS
Assisted Living
Memory Care
Is it time to get help?
Learn more about your options and decide the best fit for your care needs with this quick 4-5 minute survey powered by Roobrik.
Pay your bill online
Pay your Belmont Village bill easily, using our online payment portal.
Belmont Village San Jose is home to decades of experience, millions of memories and several lifetimes of learning. Our community offers assisted living and award-winning memory care in San Jose. Surrounded by premier dining, shopping and entertainment, our beautiful mid-rise community is located just across the street from the famed Winchester Mystery House. We're near major healthcare facilities and numerous places of worship.
Belmont Village San Jose strives to make every day an engaging, purposeful day for residents. Through it all, we can provide a wide spectrum of support. Our communities are licensed to the highest level throughout the building. This means couples with different care needs can stay together. And as your needs change, we can change with you, offering the right level of care for where you are right now. Our experienced management team and specially trained staff are here to provide just the right balance of care and support to suit any lifestyle.
Whether you're searching for senior living or assisted living in San Jose, we invite you to visit our community. Once here, you'll discover the abundance of amenities, including an array of elegantly designed common areas for gatherings and a technology center to keep residents and their families virtually connected.
Senior Living Hospitality and Amenities
Chef-prepared dining with 24 daily choices
Bistro with daily refreshments
Professionally supervised fitness center
Salon with services for men and women
Free scheduled transportation daily
Social and enrichment activities
Wi-Fi throughout the building
Studio and 1-bedroom residence plans
Pet friendly community
Housekeeping services
Senior Living Programs and Support
Licensed nurse and well-trained staff on-site 24/7
Medication management
Assistance with activities of daily living
Diabetes Center of Excellence
Physical, speech and occupational therapy services on-site
Short-term respite and transitional stays
No buy-in or long-term contract required
THE RIGHT LEVEL OF CARE
Complete with exquisite residences and a high standard of care, here you are known, invested in and catered to. At Belmont Village, we provide the right level of care, including a professionally managed fitness center with on-site therapy services, a licensed nurse and well-trained staff on-site 24/7, innovative, award-winning memory enrichment programs and a vibrant social activity calendar. You'll enjoy restaurant-style dining and chef-prepared meals with new friends at Josephine's Kitchen, get pampered in our full-service salon, and schedule complimentary transportation for personal excursions and appointments with our concierge.
BEST IN CLASS SENIOR LIVING IN SAN JOSE
For more than 20 years, seniors have made Belmont Village communities throughout the country their own, surrounded by the highest level of support. There are several aspects that separate Belmont Village from other senior living communities in San Jose, but if you ask our residents or their families, they cite our range of enrichment programs, high standard of care and service, award-winning memory care program, premier hospitality and our focus on helping residents live an engaging, purposeful life. Explore other Belmont Village Senior Living communities around San Jose here.
RCFE License 435202350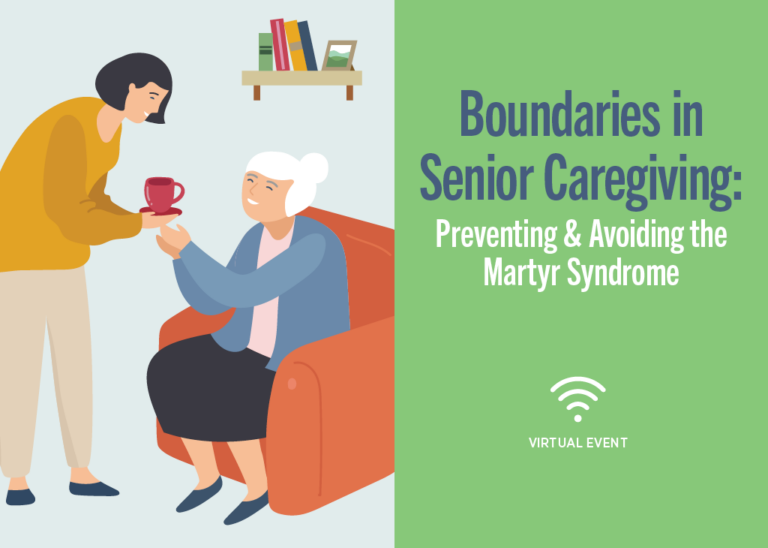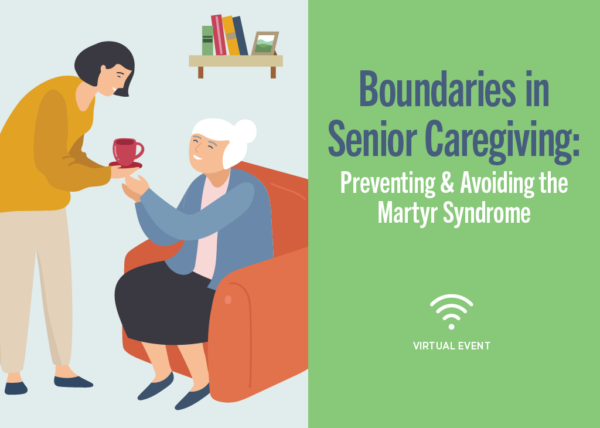 Boundaries in Senior Caregiving: Preventing & Avoiding the Martyr Syndrome
Wednesday • September 23, 2020 • 11:00 AM PST  |  1:00 PM CST  |  2:00 PM EST
Wednesday • September 23, 2020
11:00 AM PST  |  1:00 PM CST  |  2:00 PM EST
ZOOM Virtual Event
Click here to register.
Join us for this virtual, interactive discussion on how to set limits in caregiving while still providing excellent care for your loved one. Those caring for seniors selflessly devote their time, energy and financial resources to making life better for a loved one, whether they are simply aging or struggling with a challenging health diagnosis. Despite their good intentions, many caregivers unintentionally take on too much, putting their own health and well-being at risk. When caregivers develop "the martyr syndrome" and are reluctant to look for or accept help, the consequences can be devastating. We'll discuss useful tools and strategies to combat this syndrome.
For questions about the webinar, contact Jenerations Health Education at 443-416-7710 or contact@jenerationshealth.com.
---
Speaker: Jennifer L. FitzPatrick, MSW, LCSW-C, CSP
Jenerations Health Education, Founder 
Jennifer has more than two decades of experience in healthcare. She taught gerontology at the college level for nearly 20 years and is currently an adjunct faculty member at Johns Hopkins University's Odyssey Certificate on Aging Program. She is also the author of Cruising Through Caregiving: Reducing The Stress of Caring For Your Loved One. In addition, Jennifer is frequently featured in national media including ABC, CBS, Univision, Sirius XM, Forbes, U.S. News & World Report, The Huffington Post, The Washington Post and may others.
Belmont Village of San Jose Recent Newsletters
Belmont Village San Jose is located at 500 S Winchester Blvd, San Jose, California.