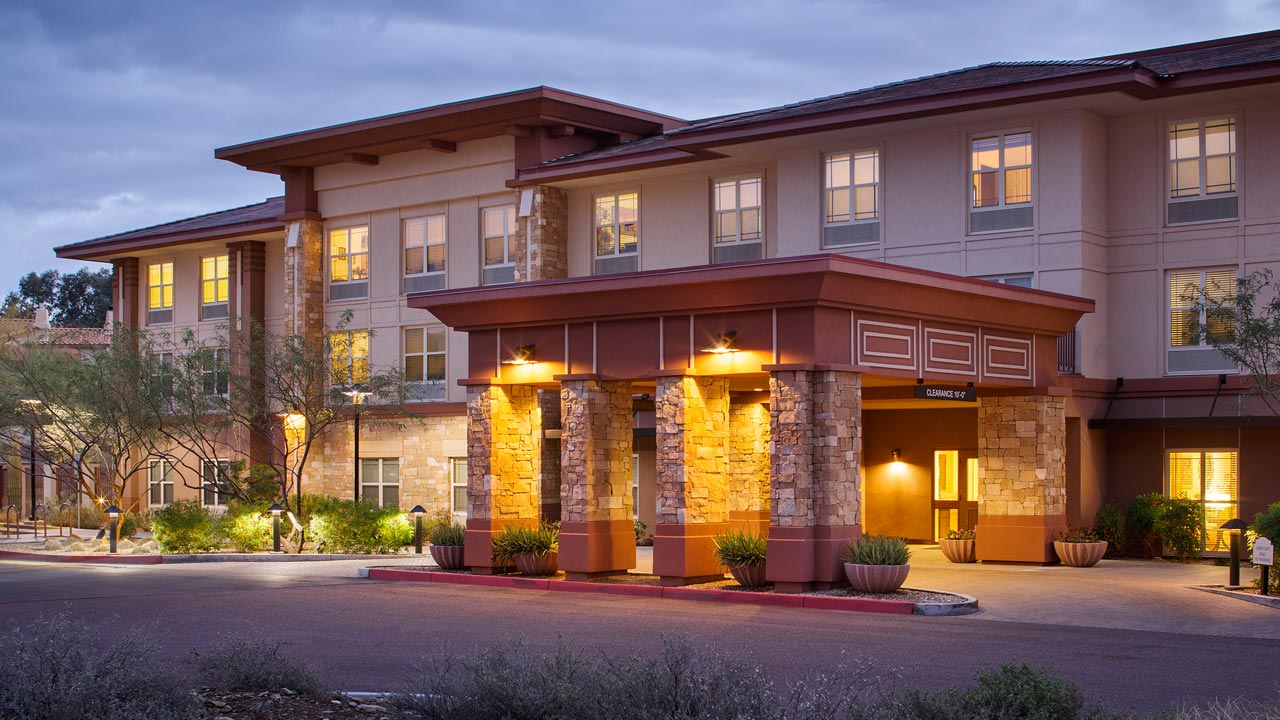 BELMONT VILLAGE SENIOR LIVING

SCOTTSDALE
QUESTIONS?

Call us at 480.210.8356
Living Options
Assisted Living
Memory Care
Family Visits
Make an appointment to visit with your loved one and review our COVID-19 safety protocols.
Is it time to get help?
Learn more about your options and decide the best fit for your care needs with this quick 4-5 minute survey powered by Roobrik.
Belmont Village Scottsdale provides the perfect blend of comfort, care and active living. Our beautiful, Frank Lloyd Wright-style community offers assisted living and award-winning memory care in Arizona. We're surrounded by premier dining, shopping, entertainment and nearby numerous places of worship and just a short drive from world-class healthcare facilities including Mayo Hospital, HonorHealth Scottsdale Shea Medical Center, HonorHealth Scottsdale Thompson Peak, Banner Alzheimer's Institute and Barrow Neurological Institute.
Belmont Village communities are unique not just because of our residents, but for the wide spectrum of care we can provide. Our buildings are licensed to the highest level of care. This means couples with different care needs can stay together. And as your needs change, we can change with you, offering the right level of care for where you are right now. Our experienced management team and specially trained staff are here to provide just the right balance of care and support to suit any lifestyle.
Explore our vibrant senior living community and discover the abundance of amenities, including elegantly designed common areas for gatherings and a technology center to help you stay connected.
Senior Living Hospitality and Amenities
Exterior dining patio and garden terrace
Chef-prepared dining with 24 daily choices
Outdoor heated swimming pool
Professionally supervised fitness center
Fully-equipped salon with services for men and women
Free scheduled transportation daily
Social and enrichment activities
Wi-Fi throughout the building
Studio and 1-bedroom residence plans
Pet friendly community
Housekeeping services
Senior Living Programs and Support
Licensed nurse and well-trained staff on-site 24/7
Medication management
Assistance with activities of daily living
Diabetes Center of Excellence
Parkinson's specialization and partnership with Muhammad Ali Parkinson Center
Physical, speech and occupational therapy services on-site
Short-term respite and transitional stays
No buy-in or long-term contract required
THE RIGHT LEVEL OF CARE
Step inside our community and you'll find everything you need to thrive physically, socially and mentally is at your fingertips – a professionally managed fitness center with on-site therapy services, a licensed nurse and well-trained staff on-site 24/7, innovative, award-winning memory enrichment programs and a vibrant social activity calendar. You'll enjoy unparalleled restaurant-style dining and chef-prepared meals with new friends at Josephine's Kitchen, get pampered in our full-service salon and schedule complimentary transportation for personal excursions and appointments with our concierge.
BEST IN CLASS ASSISTED LIVING IN SCOTTSDALE
For decades, Belmont Village residents have felt at home in our communities, supported by a high standard of care. What separates Belmont Village from other Scottsdale memory care and assisted living communities is our range of enrichment programs, high standard of care and service, award-winning memory care, premier hospitality and our focus on helping residents live an engaging, purposeful life. Explore other Belmont Village Senior Living Communities here.
Directed Care Center AL 10063C
I wanted to write to explain to you how much I appreciate the care that you have been providing to my mom. I was so worried when the decision came to provide Mom with the extra care and support Belmont Village has for seniors, which meant she had to give up the independence of living in her own home. You all have been extraordinary in providing her with her much needed sense of independence and pride. Thank you for taking the time to get to know [her] as a person, and not as a resident. She has lived a full life helping others, and I'm sure for her it is difficult to now accept help for herself. Your patience and smiles are what helps her get through the tough times.
Cindy R., Belmont Village Scottsdale
You are the ones who reassure [my loved one], you are the ones that bring a smile to her face; a piece of cake to the table, a smile at the front desk, her meds, tucking her in at night. You are the ones who are doing your best, even when you are likely fatigued and probably not feeling much like smiling yourself at times, with all that is going on around us, it is ALL OF YOU who bring joy to the residents.
Ed C., Belmont Village Scottsdale
Thank you for your tireless efforts to keep your residents and staff safe and healthy during this unprecedented time. Your job is not an easy one and as a family member, I am greatly appreciative of your dedication to your family at Belmont Village. It must be an insurmountable task to keep everyone safe and protected while still providing a comfortable lifestyle for your residents. They appreciate you and so do we! Thank you for keeping us informed every step of the way. My best to you and again, thank you!!
Rhonda B., Belmont Village Scottsdale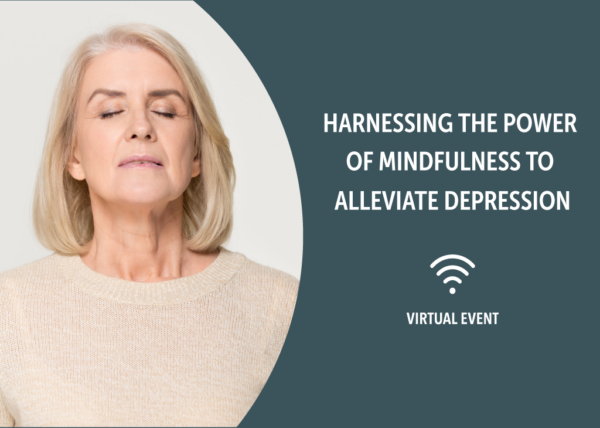 Harnessing the Power of Mindfulness to Alleviate Depression
WEDNESDAY ∙ JANUARY 27, 2021 ∙ 10:00 AM PT ∙ 12:00 PM CT ∙ 1:00 PM ET
WEDNESDAY ∙ JANUARY 27, 2021
10:00 AM PT
12:00 PM CT
1:00 PM ET
SPEAKER: Stuart Eisendrath, MD
Professor of Clinical Psychiatry Emeritus at UCSF and Author
Dr. Stuart Eisendrath is a psychiatrist who cares for patients with depressive disorders and leads groups in Mindfulness-Based Cognitive Therapy to treat depression and anxiety. Dr. Eisendrath has authored many books on psychiatric disorders and using mindfulness to heal depression. He is the author of "When Antidepressants Aren't Enough: Harnessing the Power of Mindfulness to Alleviate Depression." He is also a distinguished fellow of the American Psychiatric Association and founding director of the UCSF Depression Center.
Over 50,000,000 Americans take psychotropic medications that are mostly antidepressants. Only half achieve lasting results. Dr. Stuart Eisendrath will teach us about mindfulness-based cognitive therapy to treat depression and anxiety and help people change their relationship with their thoughts and feelings.
For questions, contact Jacqueline Waldburger at jwaldburger@belmontvillage.com or 510-525-4554.
---
How To Register Online
On a desktop computer or mobile device, click this link.
Register with the online form to receive the meeting information.
You will receive an email with event link, meeting ID and password.
For help in setting up Zoom or registering, please contact Jacqueline Waldburger at jwaldburger@belmontvillage.com.
Belmont Village Scottsdale Recent Newsletters
Belmont Village Scottsdale is located at 13850 N Frank Lloyd Wright Blvd, Scottsdale, Arizona.