BELMONT VILLAGE SENIOR LIVING

TURTLE CREEK
Belmont Village Turtle Creek is home to decades of experience, millions of memories and several lifetimes of learning. Our community offers independent living, assisted living and award-winning memory care. Nestled in the heart of the Turtle Creek area, our beautiful, French-provincial style community is surrounded by premier dining, shopping and entertainment. We're nearby numerous places of worship and just a short drive from world-class medical care.
Belmont Village Turtle Creek strives to make every day an engaging, purposeful day for residents. Through it all, we can provide a wide spectrum of care. Our communities are licensed to the highest level throughout the building. This means couples with different care needs can stay together. And as your needs change, we can change with you, offering the right level of care for where you are right now. Our experienced management team and specially trained staff are here to provide just the right balance of care and support to suit any lifestyle.
Whether you're searching for senior living or assisted living in Dallas, we invite you to visit our community. Once here, you'll discover the abundance of amenities, including an array of elegantly designed common areas for gatherings and a technology center to keep residents and their families virtually connected.
Senior Living Hospitality and Amenities
Chef-prepared dining with 24 daily choices
Exterior dining patio and garden terrace
Bistro with daily refreshments
Indoor, heated salt-water pool
Professionally supervised fitness center
Salon with services for men and women
Free scheduled transportation daily
Social and enrichment activities
Theater and multiple mixed-use gathering spaces
Wi-Fi throughout the building
Studio, 1- and 2-bedroom residence plans
Pet friendly community
Housekeeping services
Senior Living Support Services
Licensed nurse on-site 24/7
Dedicated, well-trained staff
24/7 urgent care telemedicine available
Medication management
Assistance with activities of daily living
Diabetes Center of Excellence
Physical, speech and occupational therapy services on-site
Short-term respite and transitional stays
No buy-in or long-term contract required
THE RIGHT LEVEL OF CARE
Complete with exquisite residences and expansive views, here you are known, invested in and catered to. At Belmont Village, we provide the right level of care, including a professionally managed fitness center with on-site therapy services, a licensed nurse and well-trained staff on-site 24/7, innovative, award-winning memory enrichment programs and a vibrant social activity calendar. You'll enjoy restaurant-style dining and chef-prepared meals with new friends at Josephine's Kitchen, get pampered in our full-service salon, and schedule complimentary transportation for personal excursions and appointments with our concierge.
BEST IN CLASS SENIOR LIVING IN DALLAS
For more than 20 years, seniors have made Belmont Village communities throughout the country their own, surrounded by the highest level of support. There are several aspects that separate Belmont Village from other Dallas independent living communities, but if you ask our residents or their families, they cite our range of enrichment programs, high standard of care and service, award-winning memory care program, premier hospitality and our focus on helping residents live an engaging, purposeful life. Explore other Belmont Village Senior Living Texas communities.
A long-term care ombudsman helps residents of a nursing facility and residents of an assisted living facility resolve complaints. Help provided by an ombudsman is confidential and free of charge. To speak with an ombudsman, a person may call the toll-free number 1-800-252-2412.
ALF Lic 105593
I cannot BEGIN to tell you how happy I am that my parents, are not only being well cared for but that they are happy! This time last year I told my family that there was NO WAY they would ever leave their lake home. Well, they have surprised me in that they did move, but also they couldn't be happier.
Marci P., Belmont Village Turtle Creek
I want to thank all of you for working so hard and tirelessly at helping all of our family members who are in your care. I, personally, have no idea what I would do without you. When I see photos and videos of Mom I can see how lovingly she is taken care of and I know how much effort that takes and I am forever grateful.
Nancy J., Belmont Village Turtle Creek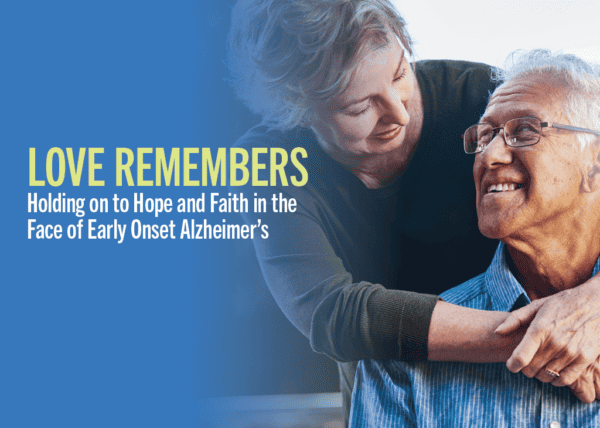 Love Remembers: Holding on the Hope and Faith in the Face of Early Onset Alzheimer's
Friday • September 29, 2023 • 10:30 AM
Friday • September 29, 2023
10:30 AM
Belmont Village Senior Living
Town Hall
3535 N. Hall Street
Dallas, Texas 75219

Speaker: Kathe Goodwin
Author of "Love Remembers: Holding on to Hope and Faith in the Face of Early-Onset Alzheimer's" On a mission to help others caring for a loved one with dementia, Kathe shares the story of how her family has coped with her husband Steve's battle with Alzheimer's—from the first signs something was wrong to living with the final stages of the disease with dignity, peace, and even joy.
Join us for an informative and inspirational presentation about a disease impacting more than 6 million people in the United States plus their families, caregivers, and healthcare providers. A Q&A and book signing will follow the presentation. Books will be available for $15.
Coffee and refreshments will be served.
For more information, contact Karisti Julia at 214-559-7015 or kjulia@belmontvillage.com.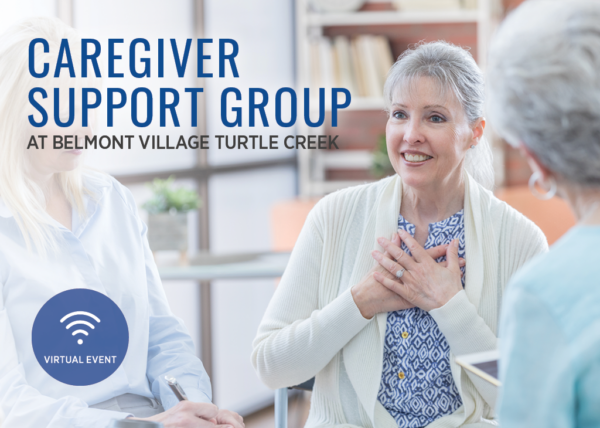 Caregiver Support Group
Every First Tuesday of the Month • 10:30 AM CDT
Every First Tuesday of the Month
10:30 AM CDT
ZOOM Virtual Event
Meeting ID
982 3650 5308
Password
RSVP to receive
FACILITATOR: Abigail Goodman, LCSW    
Abigail is a licensed clinical social worker for older adults at Jewish Family Service of Greater Dallas.
Caregiving is a difficult job and many of us struggle with its day-to-day challenges. Join us for our Caregiver Support Group, led by Abigail Goodman. We'll share successful caregiving approaches and discuss what works, what doesn't, and how you can care for yourself and your loved one during this challenging time.
RSVP to Karisti Julia at kjulia@belmontvillage.com or 214-559-5408.
---
How to Join a Virtual Event
On a desktop computer or mobile device, open an internet browser and input the url: https://zoom.us/join
OR
Download the desktop app and sign up for a free Zoom account to join the live session.
Input the meeting ID: 982 3650 5308
Input the password: [RSVP to receive]
For help in setting up Zoom, please contact Karisti Julia at kjulia@belmontvillage.com.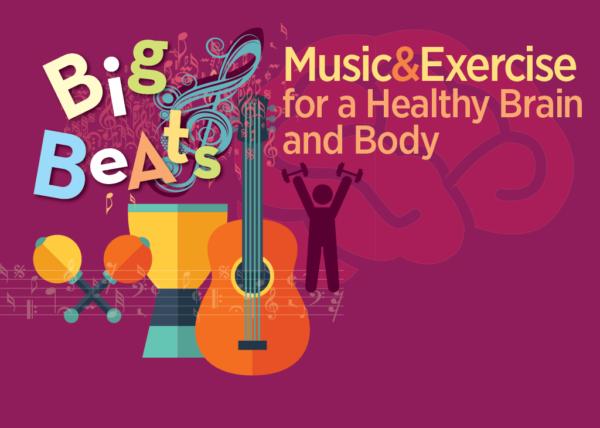 Big Beats: Music and Exercise for a Healthy Brain and Body
Friday • October 13, 2023 • 10:30 AM
Friday, October 13, 2023
10:30 AM 
Belmont Village Senior Living
3535 N. Hall Street
Dallas, Texas 75219
Facilitated by: Carolyn A. Dobson, AAP-BC, MT-BC
Neurologic Music Therapist
Recent advancements in neurological research have proven the effectiveness of music therapy in improving our physical and mental health. Please join us for a class led by board certified music therapist Carolyn Dobson. The class will consist of evidence-based exercises for maintaining physical fitness, cognitive function, speech and vocal skills.
RSVP to 214-559-5408 or email Karisti Julia at kjulia@belmontvillage.com.
Belmont Village Turtle Creek is located at 3535 N Hall St, Dallas, Texas.