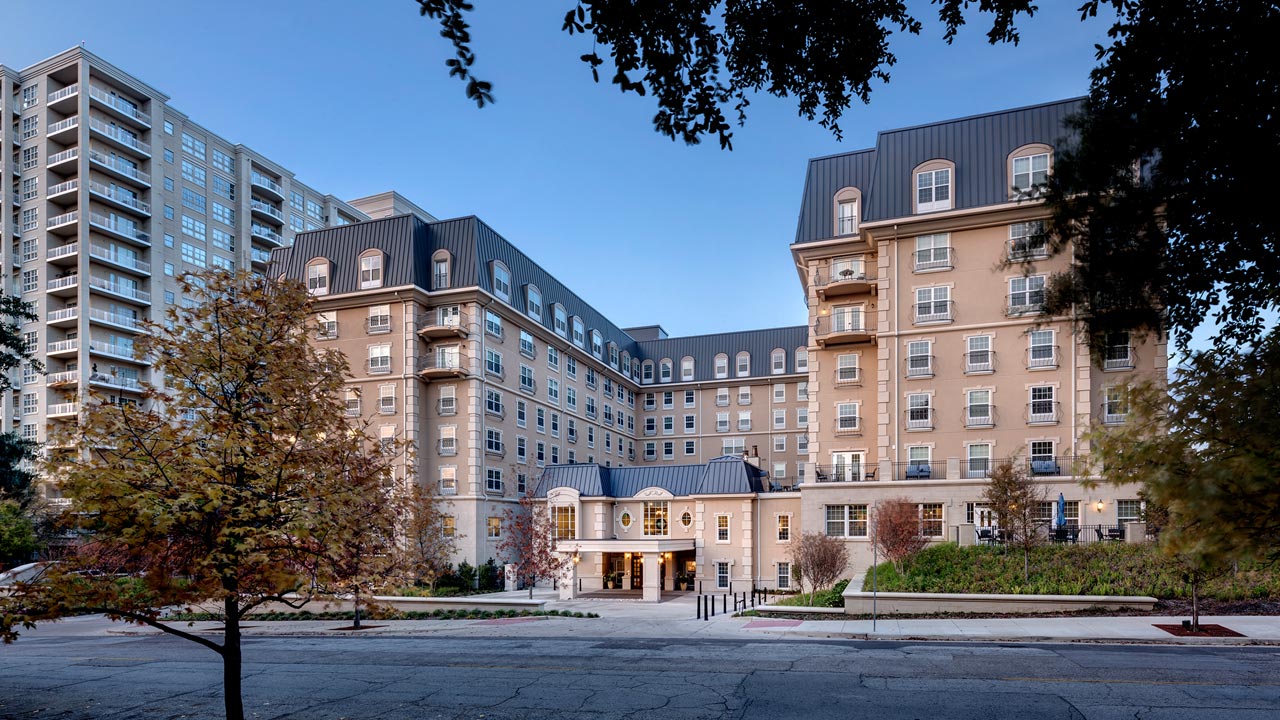 BELMONT VILLAGE SENIOR LIVING

TURTLE CREEK
Belmont Village Turtle Creek is home to decades of experience, millions of memories and several lifetimes of learning. Our community offers independent living, assisted living and award-winning memory care. Nestled in the heart of the Turtle Creek area, our beautiful, French-provincial style community is surrounded by premier dining, shopping and entertainment. We're nearby numerous places of worship and just a short drive from world-class medical care.
Belmont Village Turtle Creek strives to make every day an engaging, purposeful day for residents. Through it all, we can provide a wide spectrum of care. Our communities are licensed to the highest level throughout the building. This means couples with different care needs can stay together. And as your needs change, we can change with you, offering the right level of care for where you are right now. Our experienced management team and specially trained staff are here to provide just the right balance of care and support to suit any lifestyle.
Whether you're searching for senior living or assisted living in Dallas, we invite you to visit our community. Once here, you'll discover the abundance of amenities, including an array of elegantly designed common areas for gatherings and a technology center to keep residents and their families virtually connected.
Senior Living Hospitality and Amenities
Chef-prepared dining with 24 daily choices
Exterior dining patio and garden terrace
Bistro with daily refreshments
Indoor, heated salt-water pool
Professionally supervised fitness center
Salon with services for men and women
Free scheduled transportation daily
Social and enrichment activities
Theater and multiple mixed-use gathering spaces
Wi-Fi throughout the building
Studio, 1- and 2-bedroom residence plans
Pet friendly community
Housekeeping services
Senior Living Support Services
Licensed nurse on-site 24/7
Dedicated, well-trained staff
24/7 urgent care telemedicine available
Medication management
Assistance with activities of daily living
Diabetes Center of Excellence
Physical, speech and occupational therapy services on-site
Short-term respite and transitional stays
No buy-in or long-term contract required
THE RIGHT LEVEL OF CARE
Complete with exquisite residences and expansive views, here you are known, invested in and catered to. At Belmont Village, we provide the right level of care, including a professionally managed fitness center with on-site therapy services, a licensed nurse and well-trained staff on-site 24/7, innovative, award-winning memory enrichment programs and a vibrant social activity calendar. You'll enjoy restaurant-style dining and chef-prepared meals with new friends at Josephine's Kitchen, get pampered in our full-service salon, and schedule complimentary transportation for personal excursions and appointments with our concierge.
BEST IN CLASS SENIOR LIVING IN DALLAS
For more than 20 years, seniors have made Belmont Village communities throughout the country their own, surrounded by the highest level of support. There are several aspects that separate Belmont Village from other Dallas independent living communities, but if you ask our residents or their families, they cite our range of enrichment programs, high standard of care and service, award-winning memory care program, premier hospitality and our focus on helping residents live an engaging, purposeful life. Explore other Belmont Village Senior Living Texas communities.
ALF Lic 105593
I cannot BEGIN to tell you how happy I am that my parents, are not only being well cared for but that they are happy! This time last year I told my family that there was NO WAY they would ever leave their lake home. Well, they have surprised me in that they did move, but also they couldn't be happier.
Marci P., Belmont Village Turtle Creek
I want to thank all of you for working so hard and tirelessly at helping all of our family members who are in your care. I, personally, have no idea what I would do without you. When I see photos and videos of Mom I can see how lovingly she is taken care of and I know how much effort that takes and I am forever grateful.
Nancy J., Belmont Village Turtle Creek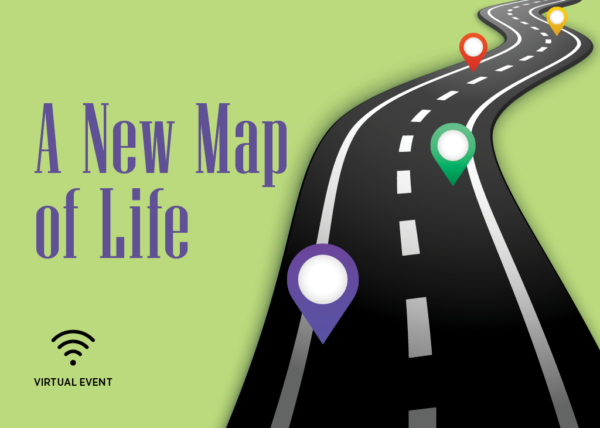 A New Map of Life
TUESDAY ∙ AUGUST 3, 2021 • 10 AM PT  |  12 PM CT  |  1 PM ET
TUESDAY ∙ AUGUST 3, 2021
10 AM PT  |  12 PM CT  |  1 PM ET
Speaker: Laura L. Carstensen, Ph.D.
Director, Stanford Center on Longevity, Professor of Psychology and the Fairleigh S. Dickinson Jr. Professor in Public Policy
Dr. Carstensen's research program includes theoretical and empirical study of motivational and emotional changes that occur with age and the influence such changes have on cognitive processing. She is an elected member of the National Academy of Medicine and has served on the MacArthur Foundation's Research Network on an Aging Society and the National Advisory Council on Aging to National Institute on Aging. She is the author of A Long Bright Future: Happiness, Health, and Financial Security in an Age of Increased Longevity.
Discussions about aging underway in the nation and around kitchen tables are typically fraught with concern. However, many of the challenges that longevity raises stem from a fundamental mismatch between the length of the lives we are living and the social norms and cultural institutions and supports that guide us through life. The Stanford Center on Longevity argues that we must build a culture that support century-long lives. In this talk, Dr. Carstensen will provide a birds-eye view of longevity and the role that culture played in extending life expectancy. We will also address ways in which the tragic COVID-19 pandemic offered unique insights into ways to redesign our lives so that quality of life improves at all ages.
For more information, contact Lauren Hollasch at lhollasch@belmontvillage.com or 773-327-2200.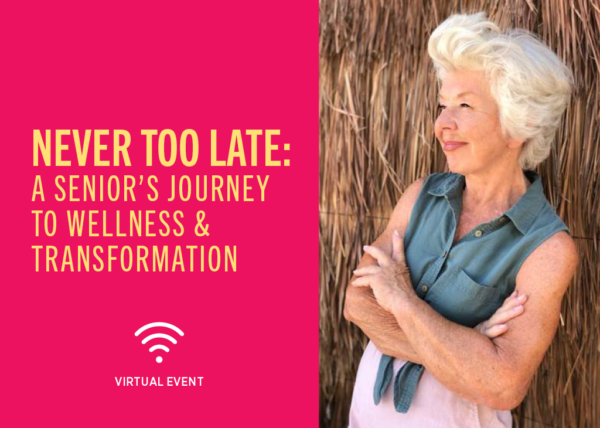 Never Too Late: A Senior's Journey to Wellness and Transformation
WEDNESDAY ∙ JULY 28, 2021 • 10:00 AM PT, 12:00 PM CT, 1:00 PM ET
WEDNESDAY ∙ JULY 28, 2021
10:00 AM PT | 12:00 PM CT | 1:00 PM ET
Speaker: Joan MacDonald, Senior Fitness Influencer
Join us for an inspiring hour with 75 year old fitness sensation, Joan MacDonald. Joan transformed her life at age 70 without any prior gym experience. Through daily exercise, meal planning and a new outlook on life, Joan has lost more than 70 pounds, gained substantial muscle and greatly improved her health. We'll discuss Joan's fitness and nutrition regimen, as well as the advice she has for seniors and women who want to transform their lives. Her decision to document her journey on Instagram has led to 1.4 million followers. She is continually inspiring and motivating others to start their own life changing journey.
For questions, contact Jacqueline Waldburger at 510-525-4554 or jwaldburger@belmontvillage.com.
---
How To Register Online
On a desktop computer or mobile device, click this link.
Register with the online form to receive the meeting information.
You will receive an email with event link, meeting ID and password.
For help in setting up Zoom or registering, please contact Jacqueline Waldburger at jwaldburger@belmontvillage.com.
BV Cares Fund
Established in 2008, the BV Cares fund offers support to associates experiencing financial hardship. The fund has helped support employees through Hurricanes Ike and Harvey in Texas, multiple California wildfires, and COVID-19. Now, BV Cares is again supporting our Texas communities, providing immediate cash to team members who have been hard hit by the 2021 Winter Storm. Contributions to the fund are matched dollar for dollar by Belmont Village and go directly to employees. To make an online donation to the BV Cares program, visit our GiveSmart page.
Belmont Village Turtle Creek is located at 3535 N Hall St, Dallas, Texas.