Congratulations to Belmont Village Sunnyvale Executive Director, Radhika Singh for being named one of Argentum's Senior Living Leaders under 40.
In 2017, Argentum launched the first Senior Living Leaders Under 40 recognition program. Responses poured in from all segments of the industry, describing the achievements of everyone from seasoned executives driving company growth to a college student who founded a nonprofit to involve youth in the fight against Alzheimer's disease.
Each nomination was filled with heartfelt stories of dedication, passion, and innovation. Despite their busy schedules, these industry leaders take time to build relationships with senior living residents, mentor their peers, and contribute to worthy causes.
---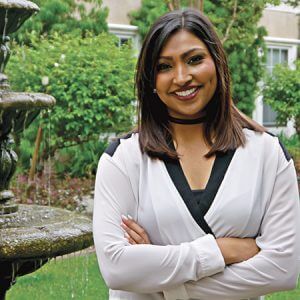 RADHIKA SINGH
Radhika Sigh is a role model for senior living staff who aspire to advance their careers within the industry. Within a span of six years she utilized her education and work ethic to advance from part-time dining room server to executive director of Belmont Village Sunnyvale in Sunnyvale, California. She began her career in 2008 as a server at Belmont Village while she was a college student. A year later, Singh graduated from college with a Bachelor of Science degree in Nutritional Science. She continued to work at Belmont Village and was promoted to dining room supervisor and then activities program coordinator.
Meanwhile, she earned a master's degree in public administration with a health policy emphasis and joined Belmont's Executive Director in Training program. In 2014, Singh was promoted to assistant executive director and later that year moved into her current role as executive director. She is known throughout the company as an innovator and has developed and improved programs for care of residents with dementia and other cognitive challenges.
Singh continues to learn and grow as executive director. Last year she received a Certificate of Completion from the Argentum Executive Director Leadership Institute and completed the Senior Living Executive Course at the University of Southern California Davis School of Gerontology.
Click here to meet the other visionaries who are leading us to the future of senior living.