The construction of Belmont Village Lincoln Park is making strides, keeping us right on track for a summer 2019 opening. The mid-rise building is nestled in the new Lincoln Commons area and will maintain the look and feel of the area with an architectural style very closely replicating the Nellie Black building that previously occupied the site. For more information on Belmont Village's newest Chicago-area community, click here.
Information Center Now Open
Visit our Information Center today at 2322 Lincoln Avenue. Call 773-327-2200 to learn more about Belmont Village Lincoln Park and reserve your spot!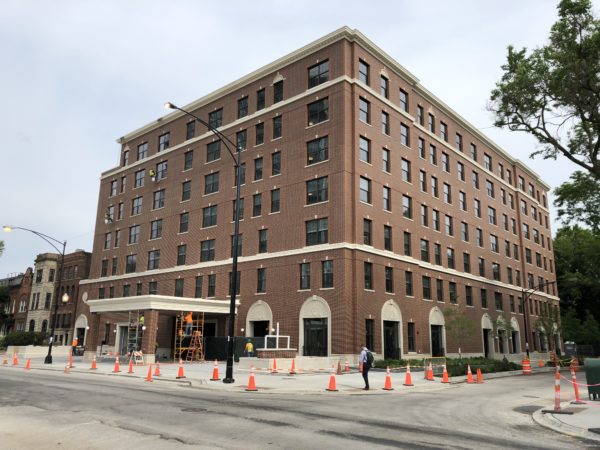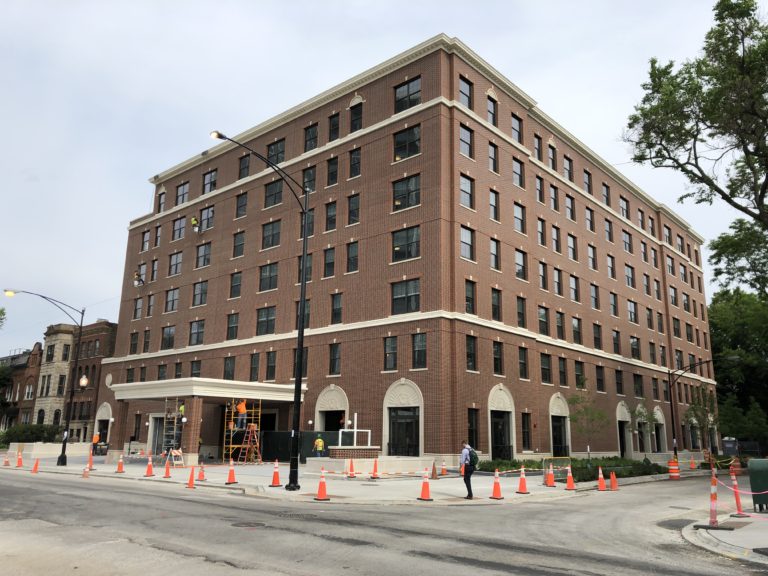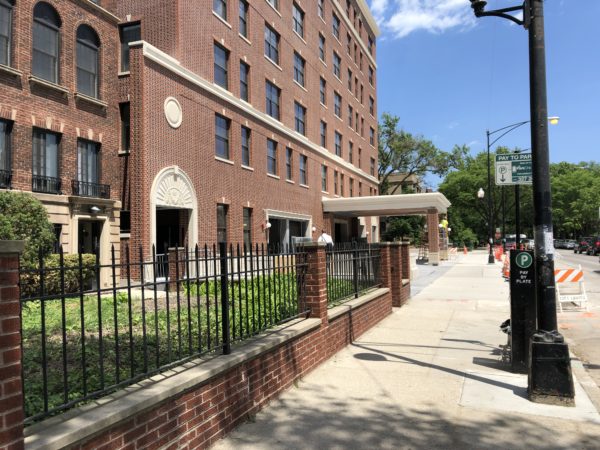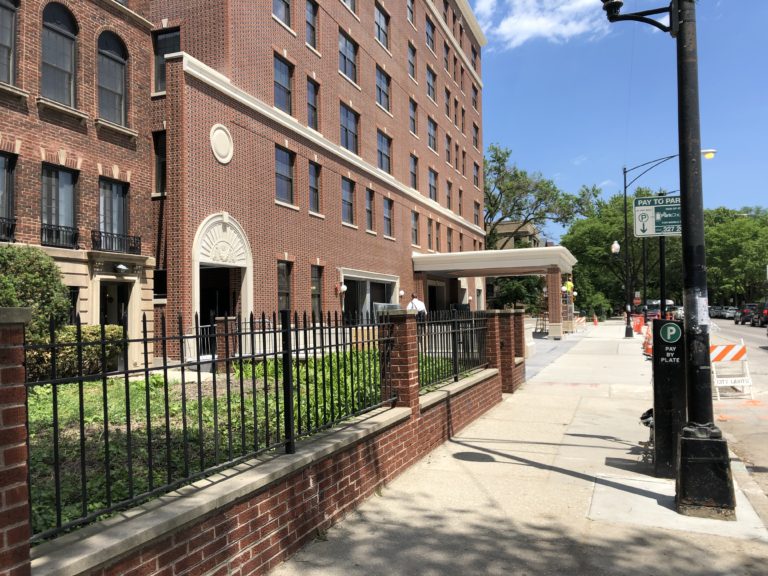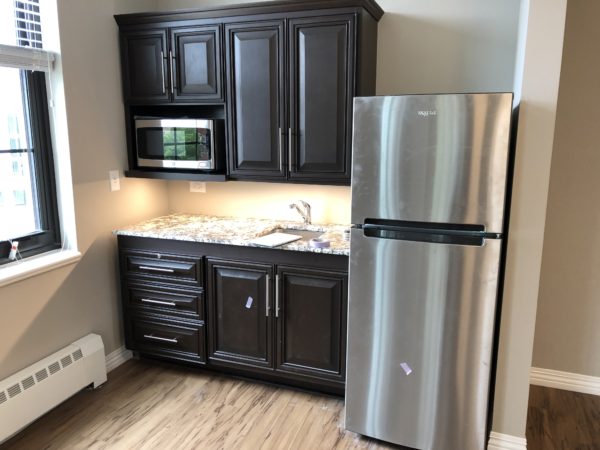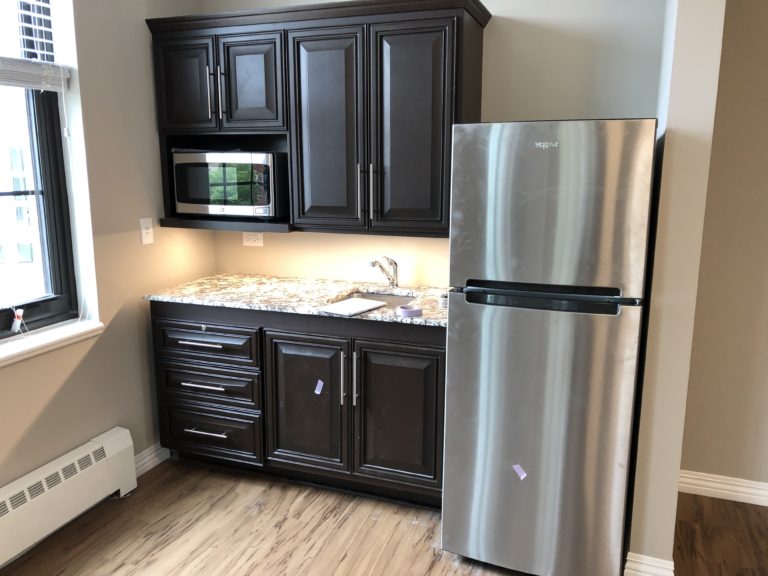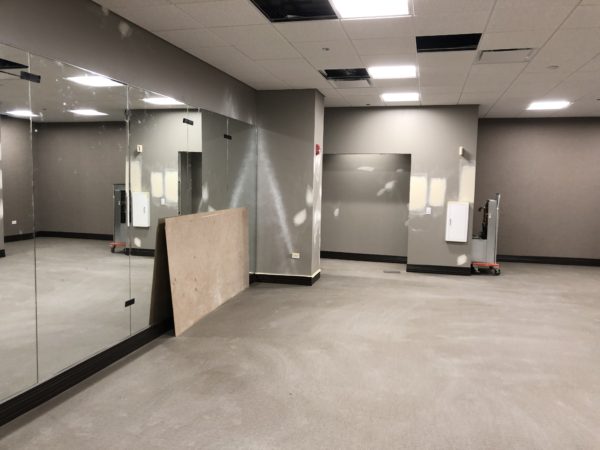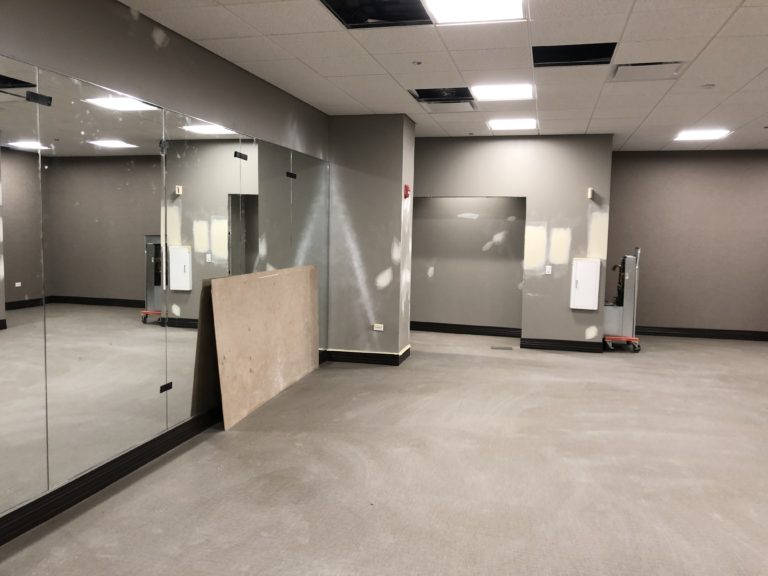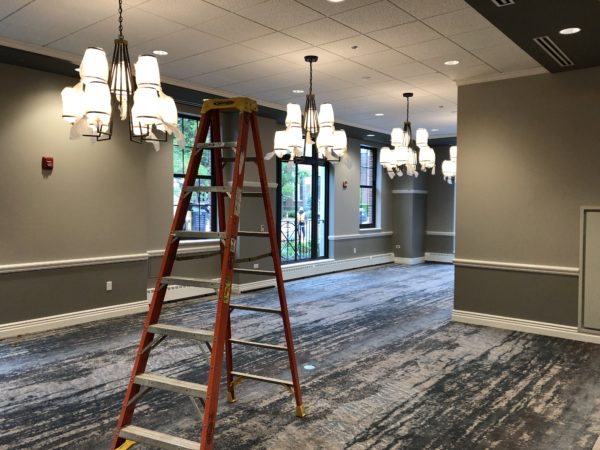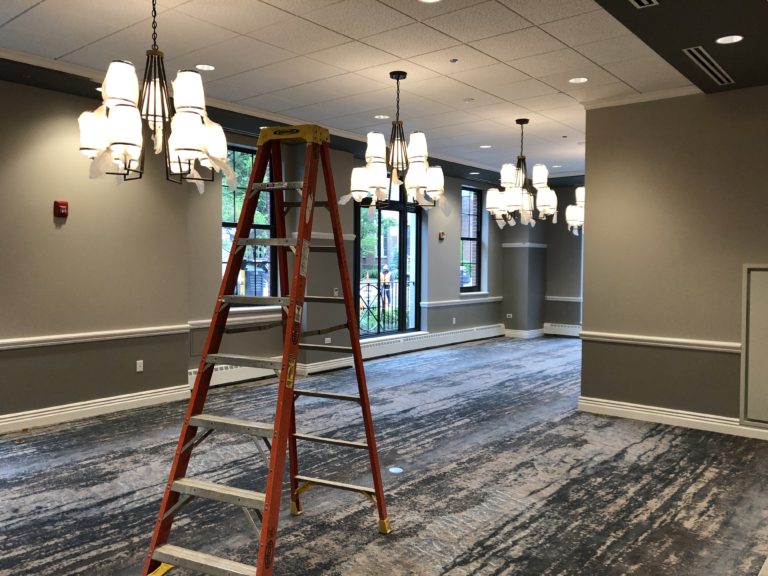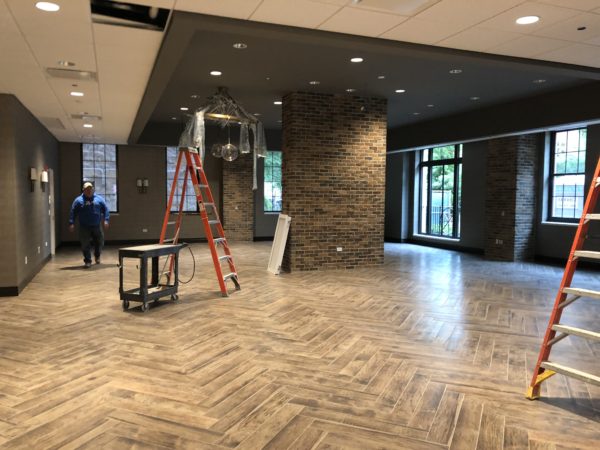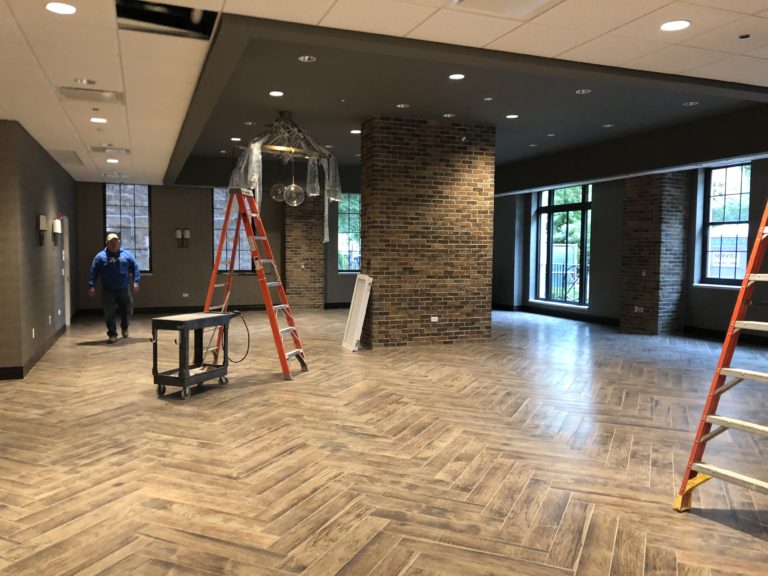 Clockwise: The exterior of the community reflects the original Nellie Black building that once stood on the site, an arch from the original Nellie Black building can be seen above the entryway; the Center for Life Enhancement will be home to the community's gym, tiling is complete in Josephine's Kitchen, carpeting and lighting installation is nearly complete, cabinetry and countertops have been installed in resident units.
Construction photos updated on 6/17/2019.