Houston Chronicle, Senior Living Section – Tuesday, August 15, 2017
In an effort to raise awareness and funds for the Alzheimer's Association, Belmont Village Hunters Creek and Belmont Village West University hosted the Bike to End Alzheimer's event at their communities on June 21.
The event was an all-day indoor, stationary bike relay held on the longest day of the year to symbolize the challenging journey those with the disease and their caregivers face every day.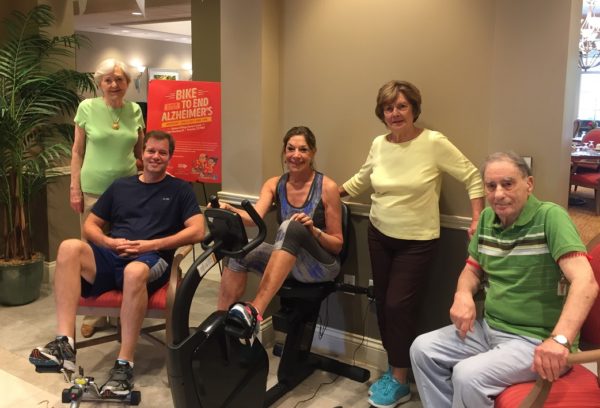 Participants took turns riding a stationary bike for a minimum donation with the goal to have a person on a bike at all times. The Bike to End Alzheimer's fundraiser was Belmont Village's nationwide event to kick off fundraising for the 2017 Walk to End Alzheimer's.
Combined, the two Belmont Village Houston-area communities raised more than $1,500, which benefits the Alzheimer's Association 2017 Walk to End Alzheimer's in Houston.
Company-wide, Belmont Village raised more than $21,000 across the 24 communities and corporate office.
Click here to view the full story by the Houston Chronicle.