Belmont Village Hunters Creek Senior Enrichment Leader Rosette Cabanero was recognized with the 2019 Activity Director Hero Award at the Texas Assisted Living Association (TALA) Conference in Galveston on April 3. The award is given to an exceptional activity director who goes above and beyond and continuously shows a strong commitment to residents and their community.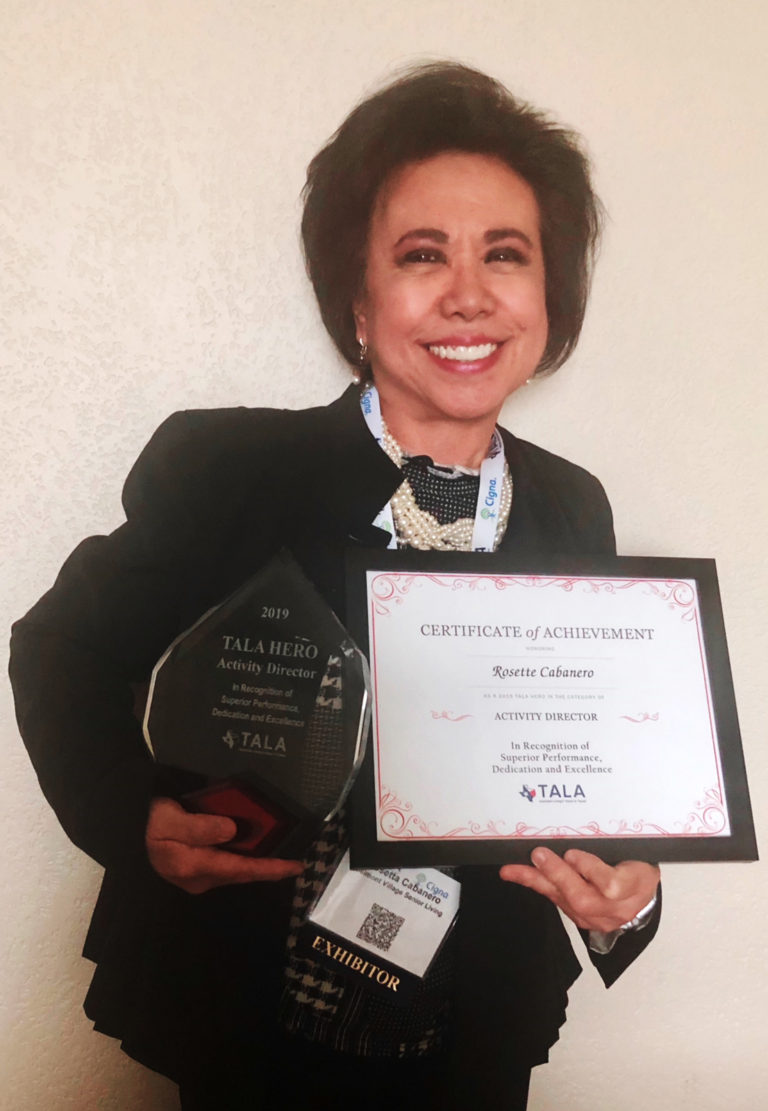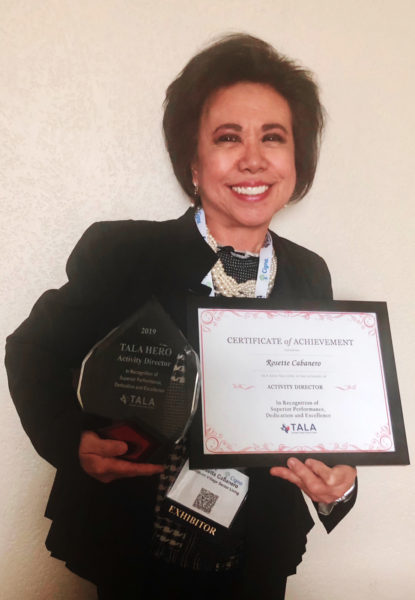 Rosette began her career with Belmont Village when she joined the Hunters Creek team as an activity assistant in 2014. Her contagious and positive energy brings comfort to the dementia residents she works with on a daily basis. In addition to her excellent work with the residents, Rosette has made outstanding contributions to strengthening relationships with the families of our residents.
Congratulations to Rosette! We are grateful to have such a dedicated and passionate employee in our community and we're honored that you have chosen to build your career with us.