Belmont Village Senior Living, an esteemed senior living developer, owner and operator, and Baptist Health South Florida, South Florida's largest health care organization, celebrated their landmark partnership at the ribbon cutting ceremony for Belmont Village Senior Living Coral Gables, Miami's newest luxury senior living community. Vince Lago, Mayor of the City of Coral Gables, joined many other notable attendees and contributors to this effort such as Patricia Will, CEO and Founder of Belmont Village Senior Living, Ana Lopez-Blazquez, Executive Vice President and Chief Strategy Officer of Baptist Health South Florida, and Bo Boulenger, President and CEO of Baptist Health South Florida. Belmont Village Coral Gables will offer direct access to the highly anticipated Live Healthy by Baptist Health, featuring comprehensive care and quick access to medical professionals with Baptist Health Primary Care on-site. The location will promote healthy living through innovative approaches that put residents and community members on the right path to making healthier choices.
"Our partnership with Baptist Health, which was formed in 2019, showcases the future of senior living," said Will. "It serves as a perfect example of how novel approaches and collaborations between best-in-class health care companies can help community members achieve optimal health as they age. Through thoughtful design, our communities integrate everything seniors need, from cognitive programming to our signature 24/7 health and wellness support. The Baptist Health collaboration takes that to the next level at our Coral Gables community, as the Live Healthy center will integrate clinical support into seniors' daily lives."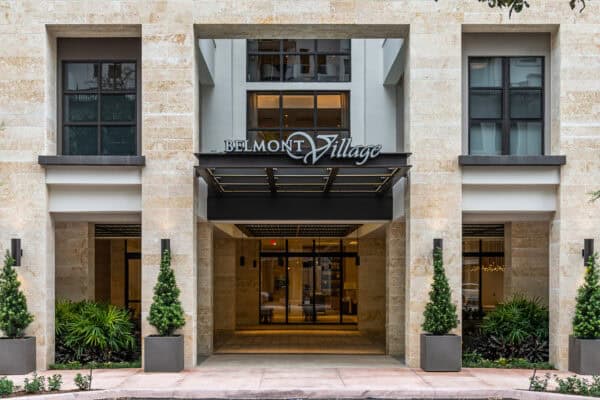 Located in the heart of Coral Gables at 4111 Salzedo Street, Belmont Village Coral Gables provides independent living, assisted living and memory care options with 232 apartments of varying floorplans that allow residents to choose the option that best fits their needs. Designed by Corwil Architects and built by Moss Construction, the 10-story, mixed-used building will include retail stores on the ground floor. The community boasts luxury amenities including indoor and outdoor spaces for socialization and a resort-style pool surrounded by a full-service bistro/bar with a separate outdoor lounge, dining area and barbeque kitchen. Josephine's Kitchen features five-star dining complete with an integrated wine wall set below a hand-blown glass chandelier. Additional amenities include a specialized state-of-the art fitness room, outdoor movie lawn, a putting green, a screening room, a dog park, and a beauty salon. The community is licensed to the highest level of care so residents can age in place and couples with differing care needs can continue to live together and receive the care each needs. The building is also National Green Building Standard Gold certified, having met environmental standards for energy, water and resource efficiency as well as indoor air quality.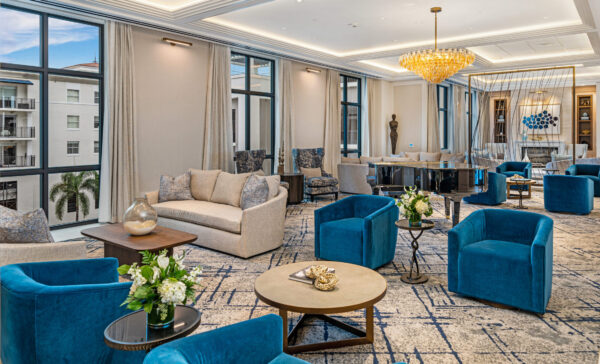 "Belmont Village and Baptist Health share a common goal of focusing on the needs of seniors to enhance their quality of life and provide compassionate care through innovative programming and collaborations," said Ana Lopez-Blazquez, Executive Vice President and Chief Strategy Officer of Baptist Health South Florida. "Belmont Village offers a wellness-centered environment that focuses on healthy aging, giving seniors the care they need right in their own home. This partnership will transform how our South Florida community members live and age, and we are excited to welcome in both residents and the community."
Belmont Village offers evidence-based approach to programming, health and wellness, including Whole Brain Fitness, an approach to improve brain health for each resident through seven essential elements that include nutrition, physical exercise and mental workouts. Circle of Friends® memory support is a proprietary comprehensive therapeutic program to specifically address the needs and abilities of residents with Mild Cognitive Impairment (MCI) and early-stage memory loss. Memory Care Neighborhood is a safe, secured environment which provides more personalized programs supporting cognitive strength for residents with Alzheimer's and Dementia.
To book an in-person visit or to learn more about Belmont Village Senior Living Coral Gables, call 305-446-7171 or visit www.belmontvillage.com/coralgables.