Chicago Tribune, Oak Leaves – August 2, 2017
Residents of Belmont Village Senior Living Oak Park hosted "Your Children's Bookshelf," an ice cream social event for youngsters from Hephzibah Children's Association on July 19. Everyone enjoyed ice cream and socializing, then the children were able to choose free books for their own library.
To show their appreciation, the children from Hephzibah made a "Thank You" sign, which was displayed during the festivities, and all of them signed it.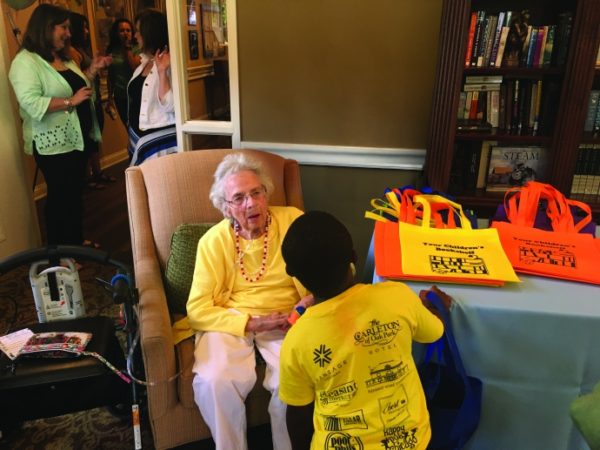 The event is one of Belmont Village's highlighted events and both staff and residents have been involved throughout the year with various Hephzibah events. Hepzibah, in Oak Park, provides a variety of services for children and families. See hephzibahhome.org and belmontvillage.com.
Click here to read the story by the Oak Leaves.