It's Valentine's Day Everyday for these local couples.
'Life has been good'
Youth is relative. Love is enduring. Just ask Gert and Nort Byer, who have been married for 62 years and live at Belmont Village senior living home in Calabasas.
When they met in 1957, Gert, then 22, lived in Montreal, Canada and Nort, 25, lived in northern Michigan. After marrying in 1958, they moved around before landing in California in 1963. The couple, now 84 and 87 respectively, settled in Calabasas in 1988 and have stayed in the community ever since. Together they have three children and five grandchildren.
"We met (in 1957) on a summer vacation in the Poconos," Nort said. "We lived 600 miles away so we hardly saw each other." But it still happened quickly.
"We met in Montreal on Labor Day. On Rosh Hashanah she came to see me, then we met on Canadian Thanksgiving in Toronto. The next time we met was a shower my sister-in-law and mother gave. We were engaged by then; that was December. By the end of January we got married." What is the favorite quality they see in each other? "Nort has a very good heart," Gert said."I admire how kind she is," her husband said.
After many years of marriage they can look back and smile on the challenges they've faced.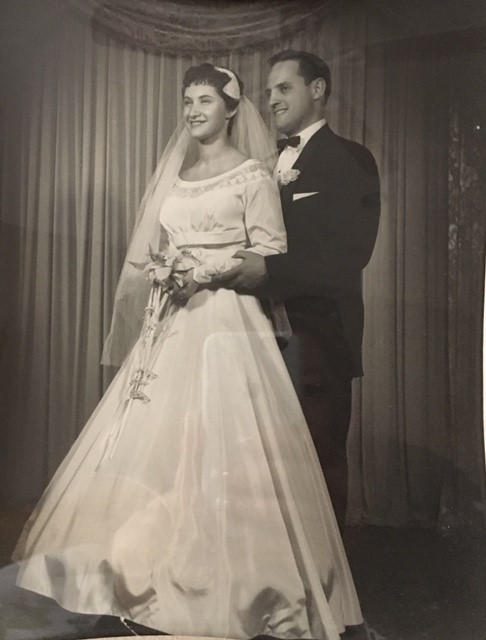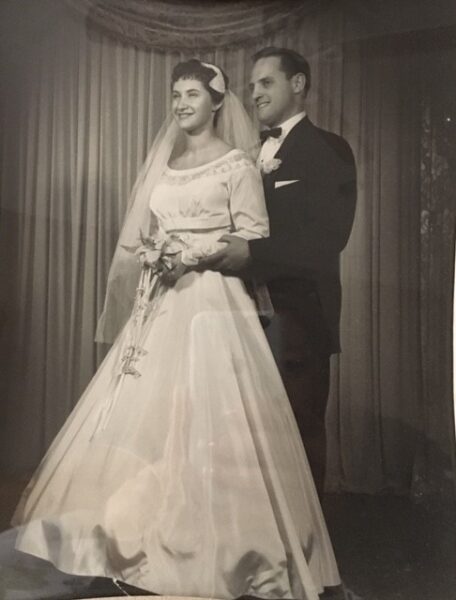 "We have seen the typical family challenges—raising kids that are brilliant. We have three kids, Matthew, Brandon and Lucas," Gert said. "One is an accountant. One is a doctor. One is a lawyer. We have had financial troubles but we've gotten through it together."
"Our difficulty right now is Gert is at Belmont Village and I'm not; I'm at our home," Nort said. "In August of 2016 she had a stroke, and then the following April she had a few seizures. She was hospitalized, needed to regain her strength, and (Belmont Village) has been wonderful. They have a great physical therapy department."
"I'm ready to come home though," Gert said.
What's kept them together all of these years? A sense of humor.
"My secret is when we an argument we didn't call up the divorce attorney," Nort said. "We've been married 62 years. The argument is the key. We argue but it dissolves."
"That's the thing now, when couples have an argument, right away they're running to get a divorce," Gert said. Their fondest memory is the traveling they've done together. "We've been to eastern Europe, we've been to China, Ireland, Prague," Nort said. "We spent a little time in England, we've been to Israel, and been on more than a couple cruises. This is to our enjoyment.
The older they get, the younger they get, it seems.
"Because of our kids and grandkids all being involved in sports, Gert has become a sports fan," he said. "She doesn't have a team but she watches the games now." Even going on 90, Nort still works as an insurance agent.
"I don't punch a clock. I have a clientele built up that I maintain," he said. Nort is still an active golfer and Gert enjoys playing mahjong. "Life has been good. (We) look back and there are no complaints," Nort said. Bravo!
—Ian Bradley
'Finally!' getting married!
The second time is a charm for Gloria and Sidney Mandell, residents of Belmont Village senior living home in Calabasas. Both were previously married, but for the past 28 years they've belonged to each other.
Three days after Sid moved to California from Chicago he met Gloria at a party. Sid dressed in a suit and tie with a handkerchief in his pocket and immediately caught Gloria's eye.
She—asked him—to dance.
Four weeks later they began dating, and dating. The marriage took a while to happen, but it's been a good one.
"She is a great cook, good friend, hard to duplicate," Sid said. "She's a business woman and we traveled all over the world together.
Said Gloria, "I love his humor, and smarts, very street smart. I love his manliness and his love for me, and generosity."
But wait, don't all marriages have challenges?
"Gloria has a hard time being on time," Sid says.
Sid's "off-the-cuff remarks in public" have gotten the two in trouble at times, says Gloria.
So what's kept them together?
A mutual love, common understanding and desire to be in other's company, always. They've been loyal partners on the tennis court and at the gin- rummy table.
As a young man, Sid was an Eagle Scout and a fine athlete who earned a baseball scholarship at the University of Illinois. He even signed for a brief stint with the Chicago Cubs Major League team.
Their travels have taken them across the globe, from London to Turkey to Russia, but their favorite memory is the wedding invitation they handed out to friends and family after five years of dating and waiting.
"Finally! Sid and Gloria are getting married!" the invitation announced with glee.
Good things are indeed worth waiting for.
—John Loesing
Click here to read the full story by The Acorn Newspaper.