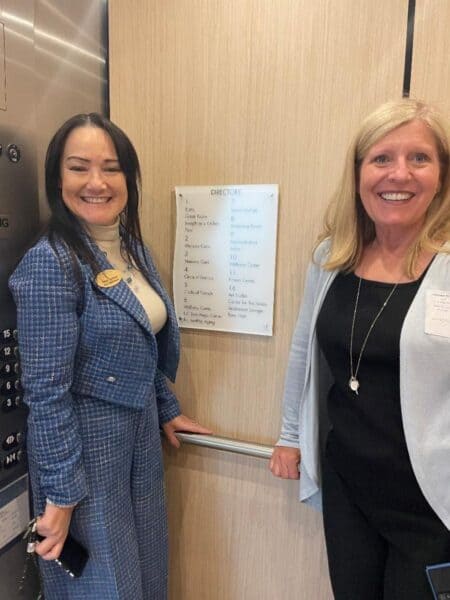 As Seen in the UC San Diego Center for Healthy Aging and Stein Institute for Research on Aging Newsletter
Written by: Danielle Glorioso
Since Dr. Alison Moore was appointed Interim Director of the Stein Institute for Research on Aging and Center for Healthy Aging in July of 2022, we have begun to develop collaborations with other Centers on Aging across the country. Collaborations such as these allow us to learn from other experts, share wisdom and experience, and build strength to promote interdisciplinary work with other researchers and clinicians to make a bigger impact in the field of healthy aging.
An example of this collaborative work includes a recent visit from Jodi Waterhouse, MHA, Director, Outreach of The Multidisciplinary Center on Aging at the University of Colorado Anschutz Medical Campus. Her visit included a tour of our innovative "Living Lab" in Belmont Senior Living La Jolla, located just up the street from UC San Diego Campus. This living lab occupies a studio apartment in the 180-unit community and allows us to deepen our connection with residents right where they live. The goal of our work in the living lab is to study ways to improve quality of life and well-being by being very intentional with research that is meaningful to residents.
This space is setting a new standard for aging research, and we are thrilled to be able to share our vision with other Centers on Aging so that this model may be replicated and brought to diverse communities throughout the nation.
Click here to learn more about the Living Lab.