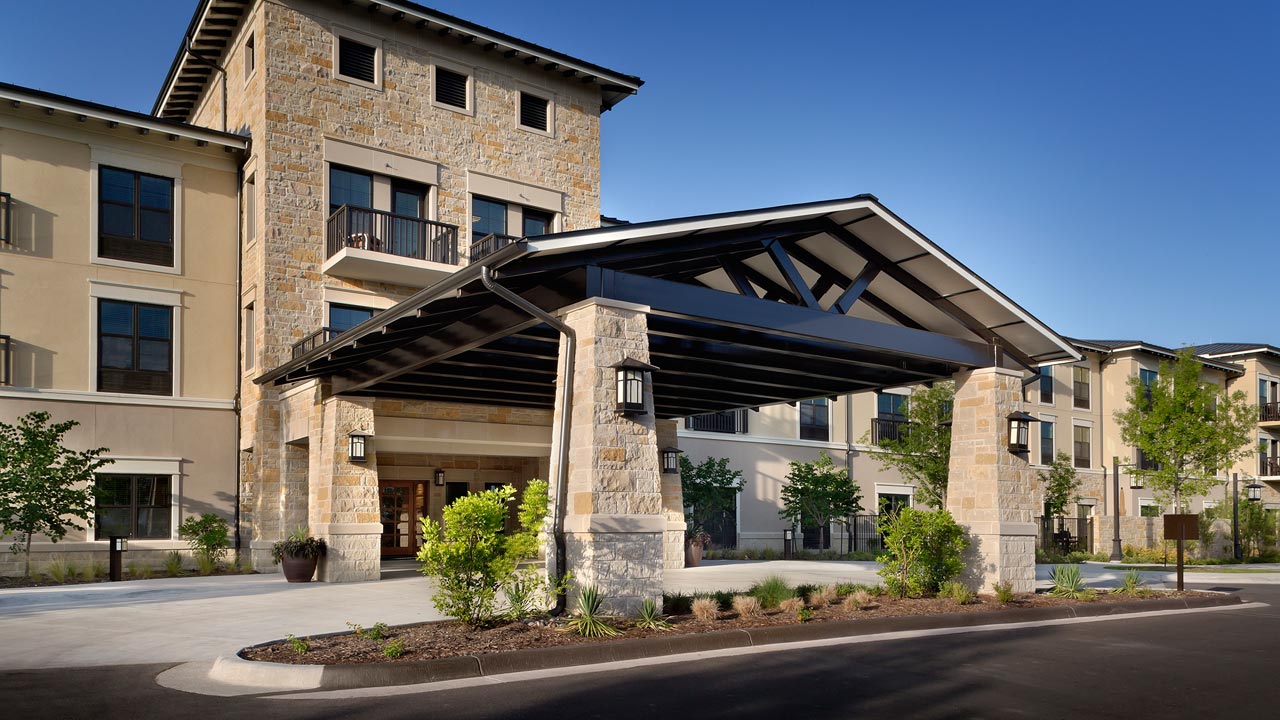 BELMONT VILLAGE SENIOR LIVING

WEST LAKE HILLS
Belmont Village West Lake Hills is home to the perfect blend of comfort, personalized care and active living. Our community offers assisted living and award-winning memory care in Austin, Texas. Nestled in the quiet oasis of West Lake Hills, our Texas Hill Country-style community is surrounded by premier dining, shopping and entertainment. We're just a short drive from leading medical care and numerous places of worship.
Every day at Belmont Village, connections are made, and passions are pursued as our residents explore new hobbies and interests or rediscover old favorites. Here, you're surrounded by a dedicated team who provides a wide spectrum of care, including our award-winning Circle of Friends program for Mild Cognitive Impairment (MCI) to moderate stage memory loss. Every Belmont Village community is licensed to our highest care level, which means couples with different care needs can stay together. Like always. And as your needs change, we can change with you, offering the right level of care for where you are. Our experienced management team and specially trained staff are here to provide just the right balance of care and support to suit any lifestyle.
Whether you're searching for memory care or assisted living in Austin, we invite you to visit our community. Once here, you'll discover the abundance of amenities, including an array of elegantly designed common areas for gatherings and a full daily calendar of enriching activities to foster health, wellness, and social engagement.
Senior Living Hospitality and Amenities
Exterior dining patio and garden terrace
Bistro with daily refreshments
Chef-prepared dining, 24 daily choices
Professionally supervised fitness center
Outdoor heated swimming pool
Free scheduled transportation daily
Social and enrichment activities
Wi-Fi throughout the building
Studio, 1- and 2-bedroom residence plans
Pet friendly community
Housekeeping services
Senior Living Programs and Support
Licensed nurse and well-trained staff on-site 24/7
Medication management
24/7 urgent care telemedicine available
Assistance with daily living
Physical, speech and occupational therapy services on-site
Short-term respite and transitional stays
Diabetes Center of Excellence
No buy-in or long-term contract required
THE RIGHT LEVEL OF CARE
Much like our residents, every Belmont Village community is different. But what they all share is the sense of community. We offer a personalized level of care for every resident, incorporating a professionally managed fitness center with on-site therapy services, a licensed nurse and well-trained staff on-site 24/7, innovative, award-winning memory enrichment programs and a vibrant social activity calendar. You'll enjoy restaurant-style dining and chef-prepared meals with new friends at Josephine's Kitchen, get pampered in our full-service salon, and schedule complimentary transportation for personal excursions and appointments with our concierge.
BEST IN CLASS ASSISTED LIVING IN AUSTIN
For more than 20 years, Belmont Village has offered our highest standard of senior living programs, hospitality and care. Several aspects separate Belmont Village from other Austin senior living communities, but if you ask our residents or their families, they cite our range of enrichment programs, high standard of care and service, award-winning memory care program, premier hospitality and our focus on helping residents live engaging, purposeful lives. Explore our Texas Belmont Village Senior Living communities.
A long-term care ombudsman helps residents of a nursing facility and residents of an assisted living facility resolve complaints. Help provided by an ombudsman is confidential and free of charge. To speak with an ombudsman, a person may call the toll-free number 1-800-252-2412.
License ALF 105870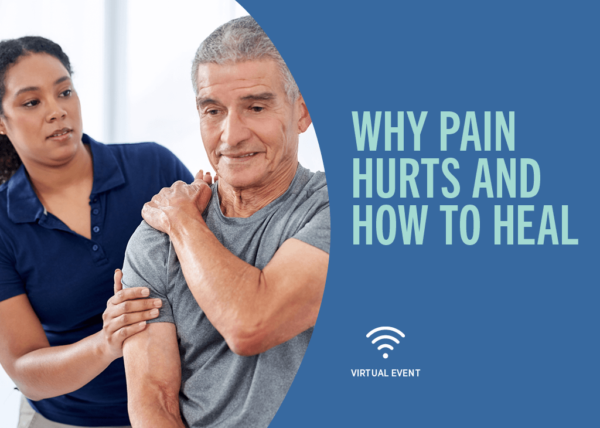 WHY PAIN HURTS AND HOW TO HEAL
Wednesday • June 15, 2022 • 12:30 PM PT | 2:30 PM CT | 3:30 PM ET
Wednesday • June 15, 2022
12:30 PM PT | 2:30 PM CT | 3:30 PM ET
SPEAKER: RACHEL ZOFFNESS PHD, PAIN & HEALTH PSYCHOLOGIST
Dr. Rachel Zoffness is a leading global pain expert, international speaker, author, and thought-leader in pain medicine. She is a pain psychologist, Visiting Professor at Stanford, and an Assistant Clinical Professor at the UCSF School of Medicine. Dr. Zoffness is the author of The Pain Management Workbook, which merges pain neuroscience with psychology to get to the heart of true pain management. She was trained at Brown, Columbia, UCSD, and Mt. Sinai Hospital. Find her on zoffness.com.
For decades, pain has been incorrectly framed as a biomedical problem, due exclusively to issues with anatomy and physiology, and treated with pills and procedures. But science tells us this isn't correct. Pain is never purely biological, but rather biopsychosocial -produced and reduced by a combination of cognitive, emotional, behavioral, sociological, biological and environmental factors. It's clear that the way we treat pain isn't working: chronic pain is on the rise, and we now find ourselves in the midst of an opioid epidemic. In order to effectively treat pain, we must first all understand it. This talk offers a glimpse at the science underlying the true nature of pain, and a hopeful roadmap for how to treat it.
For questions, please email comm@belmontvillage.com.

BV Cares Fund
Established in 2008, the BV Cares fund offers support to associates experiencing financial hardship. The fund has helped support employees through Hurricanes Ike and Harvey in Texas, multiple California wildfires, and COVID-19. Now, BV Cares is again supporting our Texas communities, providing immediate cash to team members who have been hard hit by the 2021 Winter Storm. Contributions to the fund are matched dollar for dollar by Belmont Village and go directly to employees. To make an online donation to the BV Cares program, visit our GiveSmart page.
Belmont Village West Lake Hills is located at 4310 Bee Cave Rd, Austin, Texas.