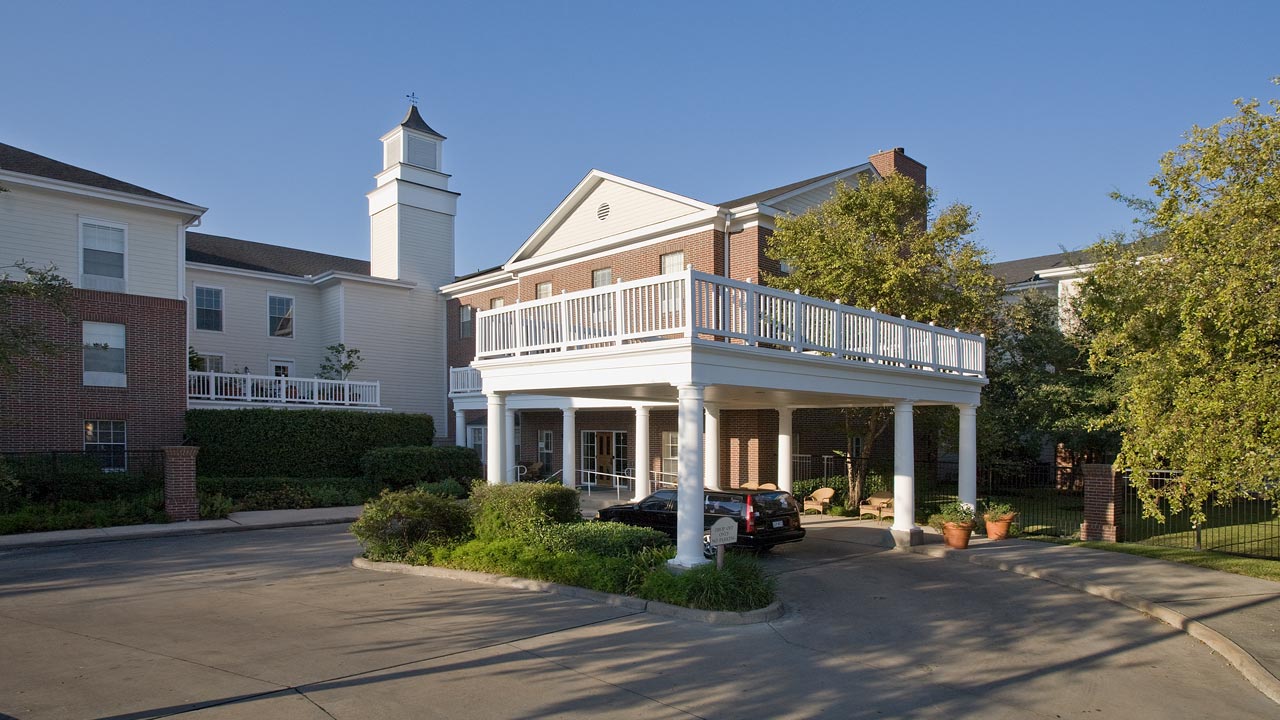 BELMONT VILLAGE SENIOR LIVING

WEST UNIVERSITY
At Belmont Village West University, you'll find a unique balance of innovative, research-based programming, best-in-class care and resident-centered living. Our community offers assisted living and award-winning memory care in Houston, Texas. Nestled in the heart of the residential West University area, our first-ever community is surrounded by premier dining, shopping and entertainment. We're just a short drive from the renowned Texas Medical Center and numerous churches and synagogues.
Our West University senior living community is unique for the wide spectrum of care we provide. Our building is licensed to our highest level of care, which means couples with different care needs can stay together. And as your needs change, we can change with you, offering the right level of care for where you are right now. Our experienced management team and specially trained staff are here to provide just the right balance of senior care and support to suite any lifestyle.
Explore our Houston senior living community and discover the abundance of amenities, including elegantly designed common areas for gatherings and a full daily calendar of enriching activities to foster health, wellness and social engagement.
Senior Living Hospitality and Amenities
Exterior dining patio and garden terrace
Chef-prepared dining with 24 daily choices
Bistro with daily refreshments
Professionally supervised fitness program
Outdoor heated swimming pool
Salon with services for men and women
Free scheduled transportation daily
Social and enrichment activities
Wi-Fi throughout the building
Studio and 1-bedroom residence plans
Pet friendly community
Housekeeping services
Senior Living Programs and Support
Licensed nurse and well-trained staff on-site 24/7
Medication management
24/7 urgent care telemedicine available
Assistance with daily living
Physical, speech and occupational therapy services on-site
Visiting physician and nurse practitioner services available
Short-term respite and transitional stays
Diabetes Center of Excellence
Month-to-month rent
THE RIGHT LEVEL OF CARE
Everything you need to thrive physically, socially and mentally is at your fingertips – a professionally managed fitness center with on-site therapy services, a licensed nurse and well-trained staff on-site 24/7, innovative, award-winning memory enrichment programs and a vibrant social activity calendar. You'll enjoy restaurant-style dining and chef-prepared meals with friends at Josephine's Kitchen, get pampered in our full-service salon and schedule complimentary transportation for personal excursions and appointments with our concierge.
BEST IN CLASS ASSISTED LIVING IN HOUSTON
Backed by more than 20 years of experience, Belmont Village West University has faithfully delivered the highest standard of care to Houston families since 1998. What separates Belmont Village from a typical retirement community is our range of enrichment programs, high standard of care and service, award-winning memory care, premier hospitality and our focus in helping residents live engaging, purposeful lives. Explore our Houston Belmont Village Senior Living Communities.
ALF 030197
Thank you, Belmont Team, for the wonderful care you provide our loved ones. We can't be there to keep their routines anywhere close to normal, but you are going above and beyond to do so. Of all the things I worry about these days, my dad's care isn't one of them. I tell people all the time how grateful I am that he is in such good hands at Belmont, especially now.
Betty F., Belmont Village West University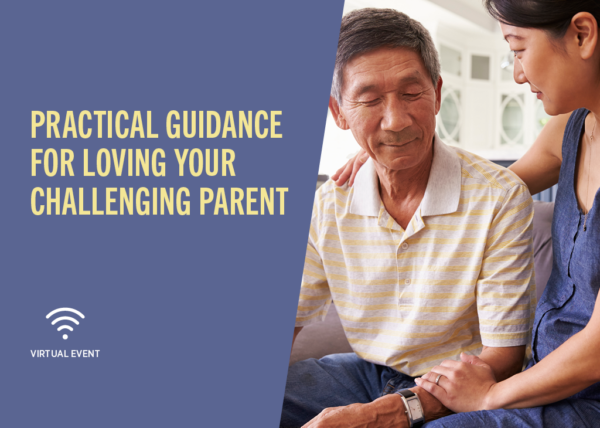 Practical Guidance for Loving Your Challenging Parent
WEDNESDAY ∙ AUGUST 18, 2021 • 10 AM PT  |  12 PM CT  |  1 PM ET
WEDNESDAY ∙ AUGUST 18, 2021
10 AM PT  |  12 PM CT  |  1 PM ET
Speaker: Paul K. Chafetz, PhD
Dr. Paul Chafetz is a psychologist, author, educator, and speaker. He opened his private practice of clinical psychology in Dallas in 1982. Along the way, he also taught psychology at Texas Woman's University for 2 years, and at The University of Texas Southwestern Medical Center in Dallas, as an associate professor, for 19 years. His popular blog and educational videos can be found at PaulKChafetz.com.
As our parents age, adult children often find themselves helping parents make important decisions—but it isn't always easy. Join us for an educational webinar as we discuss the challenges that can arise and useful strategies for making decisions as a family. Dr. Chafetz will share useful concepts, insights, and skills for adult children striving to protect their own hearts and to help older parents be the best they can be.
For more information, contact Karisti Julia at kjulia@belmontvillage.comor 214-559-5408.
BV Cares Fund
Established in 2008, the BV Cares fund offers support to associates experiencing financial hardship. The fund has helped support employees through Hurricanes Ike and Harvey in Texas, multiple California wildfires, and COVID-19. Now, BV Cares is again supporting our Texas communities, providing immediate cash to team members who have been hard hit by the 2021 Winter Storm. Contributions to the fund are matched dollar for dollar by Belmont Village and go directly to employees. To make an online donation to the BV Cares program, visit our GiveSmart page.
Belmont Village West University is located at 2929 W Holcombe Blvd, Houston, Texas.