Resident Jean Howell celebrates her grandson's nuptials with the help of the Belmont team.
At Belmont Village, we cherish the special moments at our communities, especially when they pay homage to the extraordinary bond between our residents and their loved ones.
When Belmont Village West Lake Hills' resident Jean Howell was unable to travel to attend her grandson's wedding ceremony in South Lake Tahoe, the community team knew how important it was to help the happy couple arrange a special event for Jean.
Shortly after celebrating their nuptials, the new couple, Ryan and Rachel, reached out to Donna Hermann, executive director at Belmont Village West Lake Hills, to see how they could celebrate their marriage with Ryan's beloved Mimi.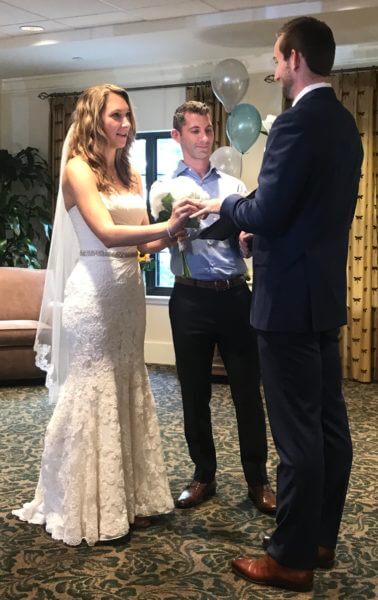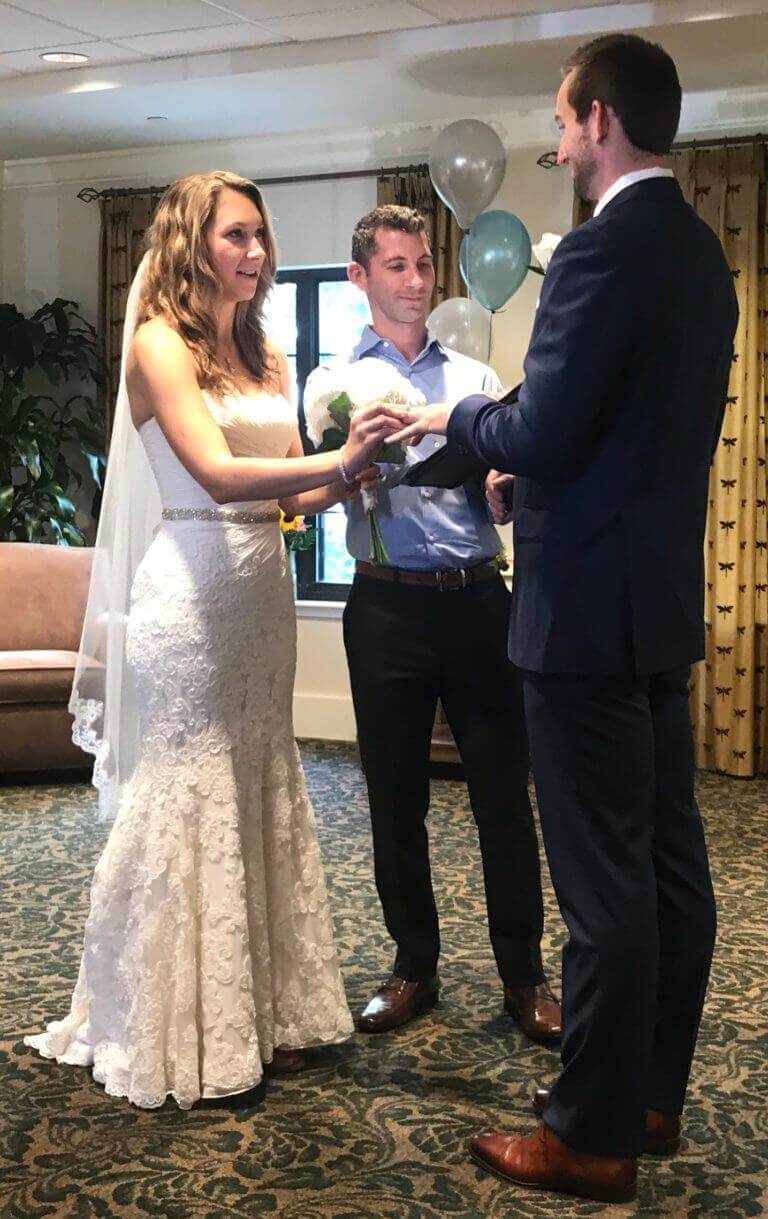 "We're always happy to coordinate special events and gatherings for our residents and their families at our community," said Donna Hermann. "But, when Ryan and Rachel approached us with the request, I was truly touched because I knew how much it would mean to Jean."
Our incredible staff was excited to help with arrangements to recreate a beautiful wedding ceremony in the community's great room. Belmont Village arranged food, drinks, music and decorations to recreate Ryan and Rachel's special day.
The bride walked down the aisle in a beautiful gown, Ryan and Rachel exchanged rings, and most importantly, Jean had a chance to be a part of the momentous occasion. Ryan even took time during the ceremony to recognize his grandmother as the guest of honor to show just how important it was that she was a part of this experience with him.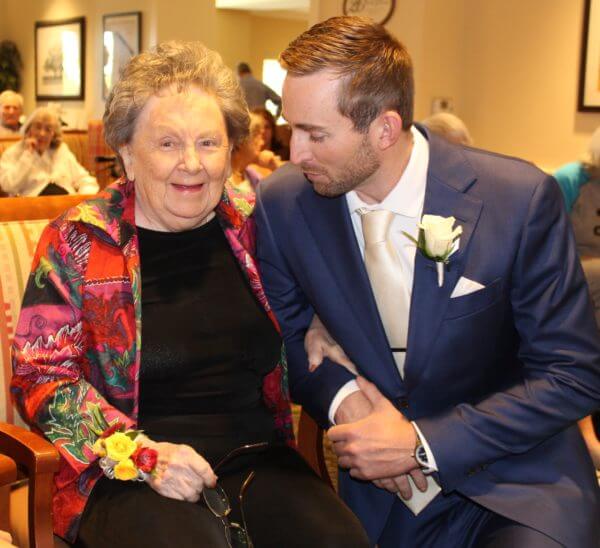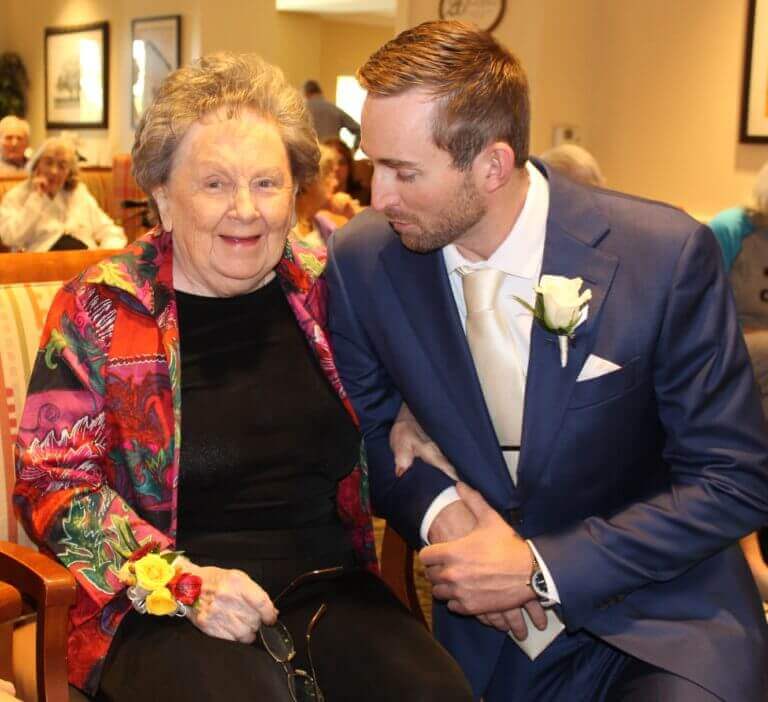 "It was a wonderful day seeing Ryan and Rachel get married at Belmont Village," said Jean Howell. "I'm so proud of Ryan and am honored they had a special ceremony just for me."
Ryan shared his Mimi's sentiment. "We feel so fortunate that we got to share this perfect day with Mimi and all her friends," he said. "It was such a blessing to be surrounded by so much love. We even got good marriage advice from couples who had been married for over 70 years!"