Belmont Village Senior Living is proud to recognize, honor and uplift women of all ages in celebration of Women's History Month (March).
"This month allows us to spotlight the incredible women in our communities and showcase the stories chronicling their powerful and impactful lives. We're proud to help tell their stories because they help us tell our own," says Patricia Will, Founder and CEO of Belmont Village Senior Living. "These women have broken barriers and paved the way for us all, and their remarkable lives demonstrate how far we've come, as well as how far we have yet to go."
In recognition of the trailblazing, inspiring, and pivotal roles women play in all of their 33 communities nationwide as well as the accomplishments of women at large across the globe, Belmont Village is proud to feature just some of the stories of many of the distinguished female members of the Belmont Village family: They include pioneers in women's rights, science, medicine, politics, and film.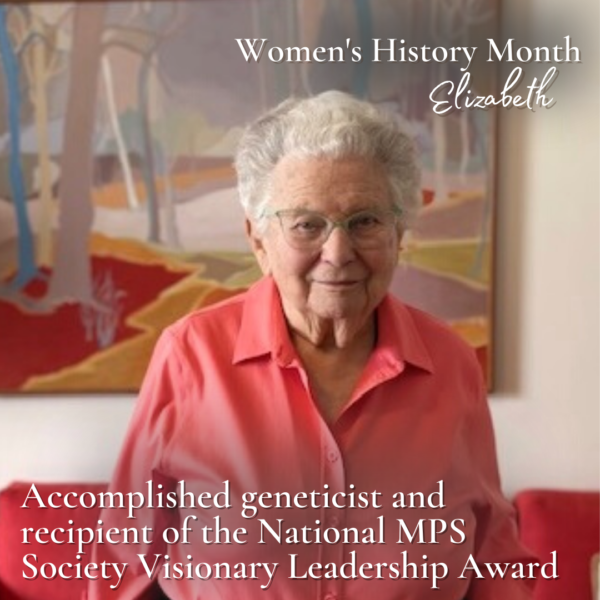 Dr. Elizabeth Neufeld, 94, Memphis, Tennessee
Dr. Elizabeth (Fondal) Neufeld fled France with her family in 1940 to the United States with her family, days before the frontier was sealed, to avoid Nazi persecution. She went on to become one of the world's most widely recognized geneticists for her work in determining the biochemical basis of a group of inherited disorders called Lysosomal Storage Diseases.  This work led to 'enzyme replacement' treatments for many of these diseases.  She earned her Ph.D. from the University of California-Berkley in 1956 and was later elected to the National Academy of Sciences and the  American Academy of Arts and Sciences in 1977. Neufeld has been awarded the Wolf Prize , the Albert Lasker Award for Clinical Medical Research, sometimes seen as possible precursors of the Nobel Prize, and in 1994 was a Recipient of the National Medal of Science from President Bill Clinton. She did much of her pioneering research at NIH from 1963-1984, and served as Chair of Biological Chemistry at UCLA School of Medicine from 1984-2004.
Cynthia Citron, 88, Hollywood Heights, California
Cynthia attended UCLA at just 16 years old and graduated from the University of the Philippines with a bachelor's degree in journalism and anthropology. She is the co-founder of Earthwatch, a scientific research expedition company, and for 35 years, she worked in the public relations and journalism field, and as an assistant to the Minister of Tourism in Ethiopia. She has lived and worked in every continent except Antarctica. A noted author, her first book "As I Remember It" chronicles her adventures in the Philippines, Spain, South Africa, India, Norway, Ethiopia, Boston, Hartford, New York, Brazil, and California—and she is currently working on her second book.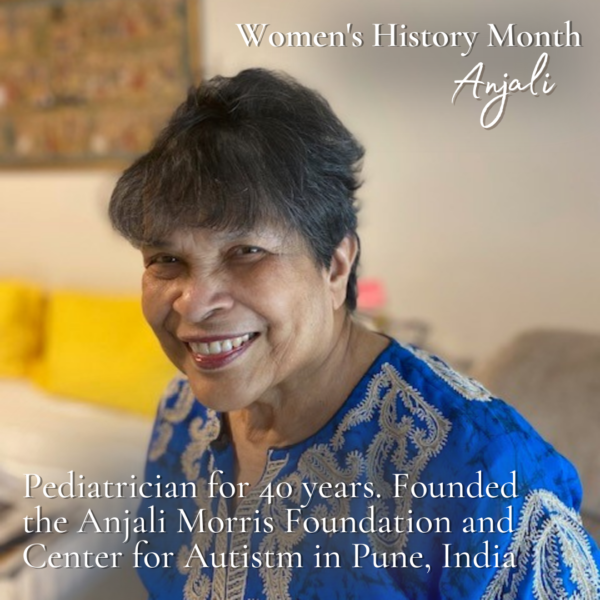 Anjali Morris, M.D., 86, Albany, California
Dr. Morris attended medical school in India and served as a pediatrician for over 40 years, working in Pune, India and at Kaiser Oakland. Her formidable contributions include opening the Anjali Morris Foundation and Autism Center India, as well as opening clinics in Thailand, Cambodia and Africa. She also spent a part of her career working with Tibetan refugee children through the Dali Lama, and her work contributed to the end of dyslexia in children. Her advice to women and girls: "Work hard for what you want and be persistent until it's accomplished."
"It's clear that women have made significant contributions to society in a rich variety of fields, often against difficult odds. By recognizing and celebrating these achievements, we can inspire future generations of women to pursue their dreams and make their marks, to the world's benefit," added Will.
Check out our  Instagram to learn more about the incredible women who call Belmont Village home.
As a part of our celebration of Women's History month, Belmont Village is helping to sponsor the airing of the bio-documentary Olympia on PBS stations across the country. The documentary chronicles Olympia Dukakis's inspirational journey as a first-generation Greek American woman whose talent, determination and experiences forged her into the noted actor, educator, advocate and feminist we remember.